Barbra Streisand appears on magazine cover without pants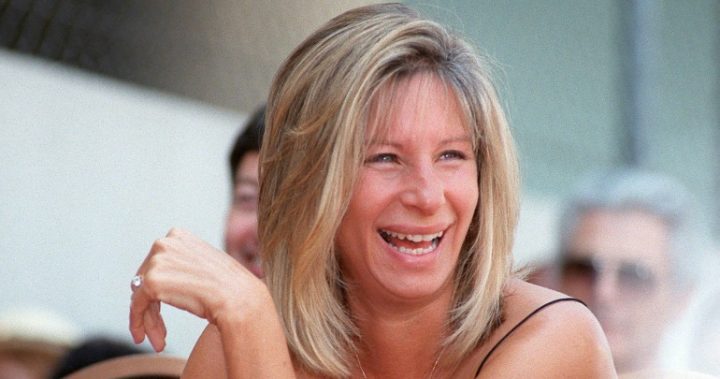 At 74 it looks like there's no stopping Barbra Streisand who has made a stunning appearance on the cover of W Magazine – without pants!
The singer is pictured perching on a chair wearing just a shirt, jacket and tie and she looks absolutely amazing.
Sitting down with the fashion magazine for a chat, Barbra spoke about some of her most iconic looks over the years saying the sheer black dress she wore to her first Oscars was one of her favourites.
Ad. Article continues below.
"That night, in my dressing room, I was choosing between two different outfits," she said. "One was lovely, but very conservative. And then there was the pantsuit with plastic sequins."
She continued, "I had no idea that when the lights hit that outfit, it would become transparent! I wanted a white collar and cuffs, which it had, and I wore my hair under my chin, because I thought to myself, I'm going to win two Oscars in my lifetime, and I'll be more conservative next time."
Ad. Article continues below.
Barbra has had such an amazing career over the years and become a household name thanks to her one-of-a-kind voice and her ability to play any part she puts her mind to!
She opened up quite a lot in the interview, revealing that her favourite actor, Marlon Brando, helped her get over her stage fright.
Barbra said she didn't sing for 27 years because she was so overcome with anxiety every time she was meant to take to the stage. She said she would picture herself in a scene from 'Guys and Dolls' acting alongside Marlon.
Ad. Article continues below.
She also spoke about why she's chosen the roles she has over the years, saying she loves playing strong women.
"It's a more interesting part to play! Strong women are, simply, women with opinions. And they have always been treated with suspicion. Look at Hillary Clinton. And, sadly, the strong women usually don't get the guy at the end of the film."
Ad. Article continues below.
The reaction to her appearance on the cover and in the photoshoot inside has been huge with people absolutely loving Babs.
"This is what i call seventy f***ing four years old!" wrote one enthusiastic commenter.
"Legendary! Talent like no other," said another.
What do you think of Barbra's cover? Are you a fan of hers?