Anthony Mundine causes even more controversy with latest demand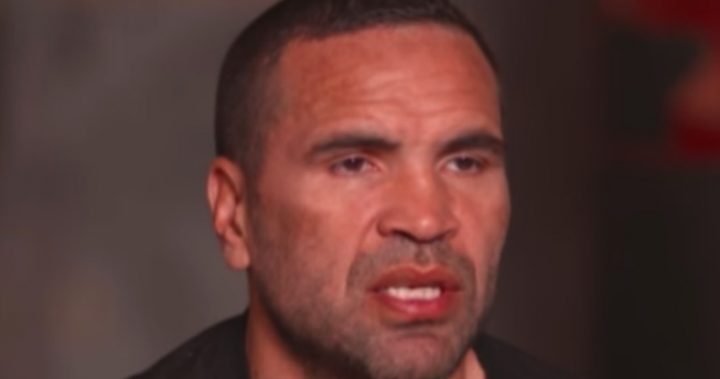 Anthony Mundine's announcement that he won't stand for the "racist" national anthem caused plenty of outrage here on SAS and around Australia.
Many of you had quite firm opinions about his comments.
But now his management has made another demand about his upcoming match with fellow Aussie boxer Danny Green, and it has many on social media furious.
Not only does Mundine not want to stand for the national anthem, his management are now demanding that he not even be in the ring when the national anthem is sung.
It's certainly an unusual move, which goes against the tradition of both competitors being present (and standing) in the ring when the anthem is played before their match.
Ad. Article continues below.
Seven News reports that Mundine's agent Khoder Nasser is insisting the boxer not be present when the anthem is sung.
TV broadcast boss Steve Crawley confirmed that was the case.
"I've spoken to Khoder Nasser and he doesn't want Anthony in the ring when the anthem is performed," he  told News Corp.
"We'll continue to talk over the next few days but the way I figure it is, if you go to an NRL or AFL grand final, the athletes are on the field when the anthem is performed … I can't see why we won't do it while both fighters are in the ring."
You might remember Mundine's comments about not standing for the anthem, including his claim that Advance Australia Fair is "racist".
Ad. Article continues below.
"Do your research on the anthem, do your research on 'advance, we're young, we're free'. We are far from young. And a lot of us ain't free," he told Seven News.
"Advance Australia Fair, you speak to your historians and educated college professors, it's there as in white fair, not in fair go."
Mundine's stance is in contrast to his opponent, with Green saying he "wasn't invested enough" in Mundine to care what he says or does.
"I have been raised to be very open-minded… I will be standing for the anthem and I will be singing the national anthem," he said Seven News.
"And Choc (Mundine) is an indigenous Australian … if he feels so passionate and strongly about that, then so be it. That is his prerogative and that is his opinion and that is his choice."
Ad. Article continues below.
Looks like there's a bit of difference in sportsmanship and attitude between Mundine and Green.
The pair will face off in the match in Adelaide on Friday.
What do you think about this? Do you think Mundine's behaviour is un-sportsman like? Should he at least appear in the ring, even if he isn't standing for the anthem?