You can make a fortune selling popular household items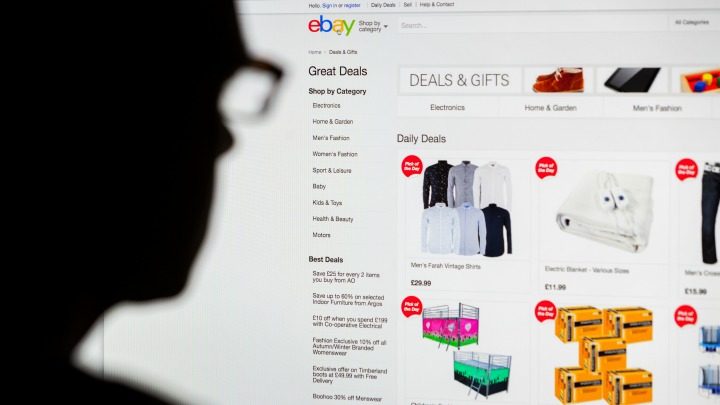 You could be sitting on a small fortune.
If you have old toys, comics and even an early generation iPod lying about the house, you could earn yourself some serious coin selling it on eBay.
Before you consider tossing your 'junk' in the bin or leaving it out for a kerbside collection, have a closer inspection at what it could be worth online.
Vinyl records
Certain albums and rare vinyl records have the potential to earn big bucks on eBay.
Ad. Article continues below.
Following David Bowie's death earlier this year a Japanese edition of his Deram LP sold for $18,362, while in January the United Kingdom first press version of The Beatles 'Please Please Me' went for nearly $9,000 on eBay.
VHS tapes
Before you could download movies or stream from the internet there was VHS and if you have the right ones you could be sitting on a goldmine. If you've been holding on to the kids' Walt Disney videos from the '80s and '90s could earn hundreds of dollars. A quick look on eBay shows the VHS for Walt Disney's Beauty and the Beast (originally sold for $24.99) is asking a cool $590.00, but if Alice in Wonderland is in your collection you could earn $500 online.
iPods
There is also money to be had if you have an early generation iPod. The older and in better condition the better sometimes as this technology has been rendered almost obsolete thanks to our love affair with smartphones that can store everything including music.
Ad. Article continues below.
According to The Guardian, old iPods are joining the ranks of baseball cards in that they are fast becoming pricey collectables on eBay. It lists a first generation iPod classic on sale for almost $10,000, while a factory-sealed third gen iPod shuffle could net you almost $1,000.
Toys
It shouldn't come as a surprise that old toys and action figures will generate a tidy profit, especially if you still have the item in its original casing. If you have Matchbox cars dating back to the 1950s in good nick you could be sitting on a pot of gold with some collections worthy of up to $25,000. Star Wars is not just a massive movie franchise; loose action figures, ships and play sets are all worthy of big bucks. The first edition Lego 'Millennium Falcon' sold for $7,780 earlier this year.
Comics
If you really want to do well in your online sales venture, comic books is where you should be looking. A couple of years ago a guy by the name of Carl Forrest gave away his tips after making almost $9,000 selling comic books online.
Forrest says high-value comics (in his case Avengers Issue 1, Avengers Issue 4, Avengers Issue 55, Amazing Spider-Man Issue 129, and Hulk 181) were not only strong purchases but great sales. Mint condition originals can sell for thousands, but even less rare comics can still make you a pretty penny.
Do you have any of these items hidden in your house? Have you ever bought or sold items online?
Important information: The information provided on this website is of a general nature and for information purposes only. It does not take into account your objectives, financial situation or needs. It is not financial product advice and must not be relied upon as such. Before making any financial decision you should determine whether the information is appropriate in terms of your particular circumstances and seek advice from an independent licensed financial services professional.