The former Dancing With The Stars contestant looked completely at ease as she took Denise on a tour of her house starting with her favourite room, the bathroom.
"Denise this is my favourite room, which sounds really silly because it's just a toilet," she said. "I love it, I love this room."
Read more: Cassandra Thorburn ramps up the heat in daring sheer top and fitted skirt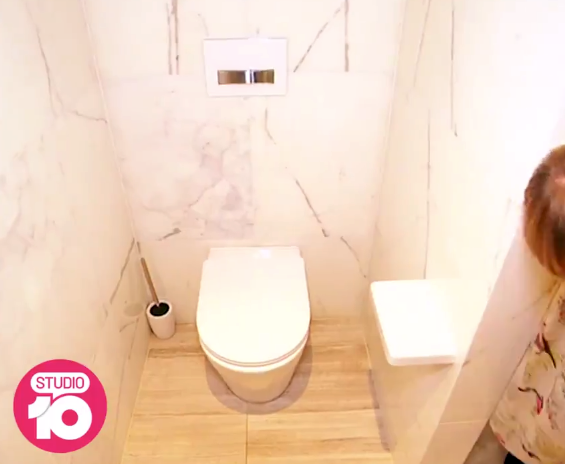 She then showed the beloved host the laundry, which she dubbed "the world's biggest laundry", before the duo took a lift to the bar downstairs.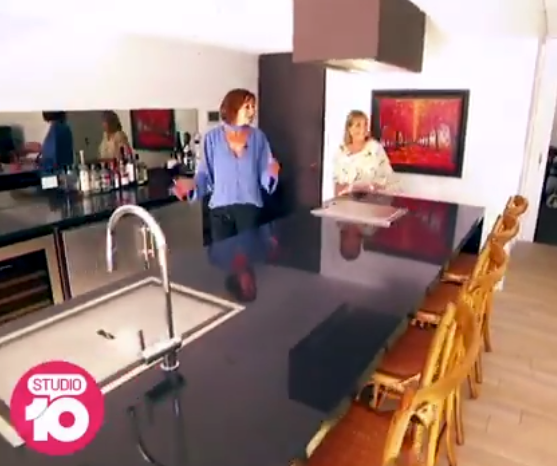 The next scene saw Cassandra and Denise cooking up a storm in the stunning kitchen, before the pair enjoyed a lovely lunch on the balcony overlooking the water.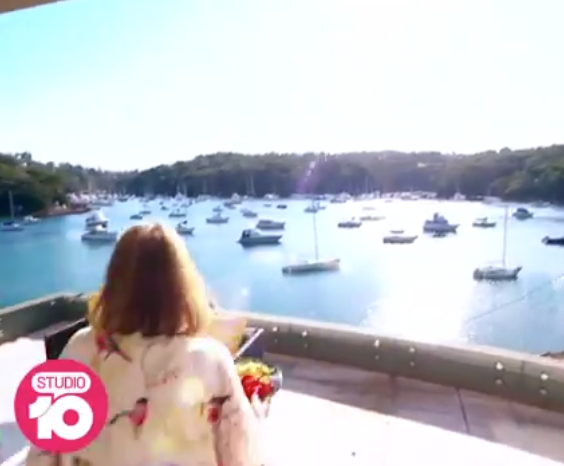 Read more: Audio leaked: What Cassandra Thorburn really said about ex Karl in airport rant
A day earlier, the former journalist confirmed on social media she had sold her five-bedroom house. She captioned the Instagram post: "SOLD! Thank you Piers! A new chapter awaits."
According to a report in Domain, the three-level property, located on Sydney's North Shore, sold for a whopping $9 million. Cassandra and Karl originally bought the waterfront mansion, which also features an indoor swimming pool, steam room and wine cellar, for $8 million in June 2016 before their marriage collapsed a few months later.
While she and Karl have been separated since 2016, last year her former husband married his new partner Jasmine Yarbrough in Mexico.
Read more: 'It was my lowest point': Cassandra Thorburn opens up on marriage breakdown
Are you a fan of Cassandra Thorburn? What are your thoughts on the house?
IMPORTANT LEGAL INFO This article is of a general nature and FYI only, because it doesn't take into account your financial situation, objectives or needs. That means it's not financial product advice and shouldn't be relied upon as if it is. Before making a financial decision, you should work out if the info is appropriate for your situation and get independent, licensed financial services advice.