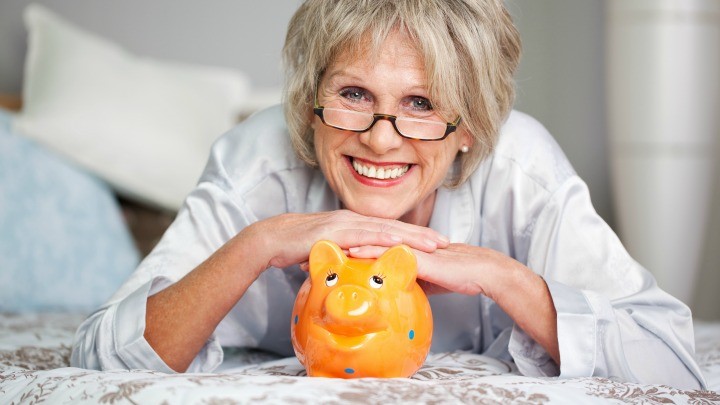 If you have ever wondered how your superannuation compares to the average Australian, then there's some good news.
It turns out, the majority of 60 to 64-year-olds have a higher superannuation balance than the average Australian.
A report in The Age this week highlights the average Australian has a superannuation balance of $42,000, according to the Australian Prudential Regulation Authority.
Now according to the Association of Superannuation Funds of Australia, that it's enough for just one year of comfortable retirement.
But the figure is per superannuation account, not necessarily a per person figure.
The Australian Tax Office on the other hand believes the average super balance per person is $108,000.
Unless you're aged between 60 and 64 of course.
The Age reports the Bureau of Statistics estimates the average super balance of men aged 60 to 64 is $377,000, while the figure is $215,000 for women of the same age.
Yes, that's right, the average 60 to 64-year-old has a super balance three times the average Australian.
If you're in a couple and you're at the pre-retirement stage of your life, than chances are you have on average $500,000 in superannuation between you.
Although, if you're a single woman who doesn't own any property you're still likely to have less.
Chairman of retirement income at Challenge Jeremy Cooper told the Age compulsory superannuation was working well in making sure older Australians had the right amount of money saved up for a comfortable retirement.
"When you look at super wealth more carefully, it is possible to see that the system is a success: it's already enabling retirees to create meaningful amounts of income in retirement," he said.
And the news is even better for your children and grandchildren, with Cooper estimating the average retiring couple in 2032 will have more than $1 million between them in superannuation.
"This is like having over $600,000 today, which is a sizeable amount to support retiree spending needs," he said.
Do you think the estimates add up? Do you believe you have or had enough superannuation for a comfy retirement?
Comments