How to pull off a successful estate sale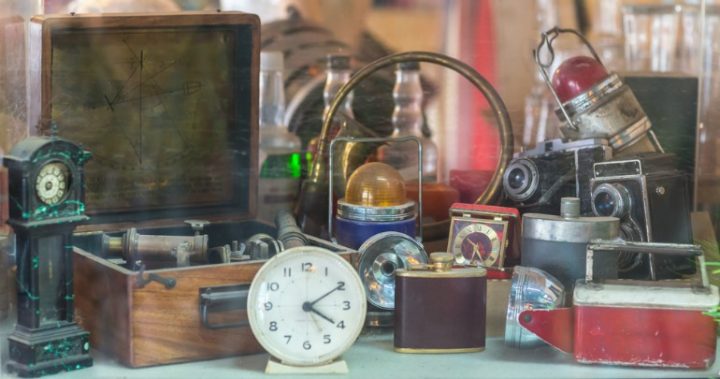 When my grandmother died, I thought my parents would clear her room out within a few months. After all, she had lived with them for nearly five years and had collected quite a lot of things in that time – from furniture to knick knacks, Grandma really loved collecting.
But it's been three years since Grandma died and my mum is still sifting through her belongings. Every trip home, she hands me something she's found and asks me if I want it. Of course, I loved my grandma dearly but do I want a pair of her old slippers? Not really. 
When a loved one or parent dies, knowing what to do with their many things can seem an insurmountable task – whether to sell them or give them away, or preserve them in some way, is a hard decision to make.
If you decide to go with the sale option, you can either hire an estate sale professional or do it yourself. Obviously, going the DIY option will cost you less, but if there are a lot of items to clear from a house or flat, it could be quite time consuming, especially if you decide to sell some of the nicer items like furniture, antiques or appliances individually. 
Case in point: most of us don't want to spend three years sifting through our parents' belongings.
Ad. Article continues below.
An estate sale professional will charge you between $2,000 and $3,000 to clear a two to three-bedroom unit, according to Amanda Brook from Abbey's Auctions in Victoria.
"If it's a large house it could be up to $20,000 but it's really a time-based charge and depends on how much time it will take us to clear and manage the items," she said. "But we do on-site visits and will tailor solutions within a person's financial capacity and are able to get out on-site fairly quickly."
Like most professional estate sale agents, Abbey's Auctions will organise the sale of the more valuable items through an auction – both online and in real-time – saving you the hassle. 
If there is nothing of value in a deceased estate, another option is to donate items you can't sell or hold your own garage sale. Charities such as The Salvation Army accept donations of non-stained soft goods such as mattresses and couches, as well as white goods and appliances that are in good working condition. 
However, US-based Babe & Snooks Estate Sales' William Oliva told Next Avenue that before you start chucking out your relative's things, it was worth it to hire a professional to tell you if there was anything of worth to sell. 
Ad. Article continues below.
"Ultimately, somebody may want some of your parents' stuff and be willing to pay you something  for them," he said. 
As the saying goes, one man's trash is another man's treasure so even if it looks like garbage Oliva said estate sale staffers were trained to know the difference between junk and something desirable. 
"After a loved one passes away, family members usually want mementos in remembrance of the deceased," he said. "It's important not to allow the family to take only the valuable stuff and leave rubbish."
Have you ever had to hold an estate sale? Do you have any tips for others? 
Important information: The information provided on this website is of a general nature and for information purposes only. It does not take into account your objectives, financial situation or needs. It is not financial product advice and must not be relied upon as such. Before making any financial decision you should determine whether the information is appropriate in terms of your particular circumstances and seek advice from an independent licensed financial services professional.