How to protect your financial wishes
Sponsored Content
Money
1 year ago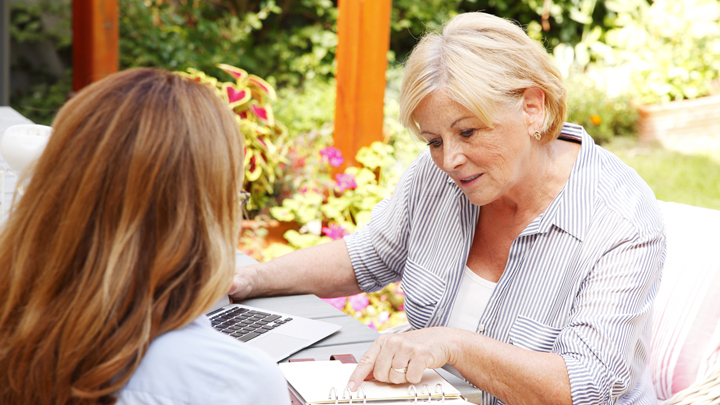 Financial abuse is one of the most common types of abuse impacting older Australians[1] and according to Australia's Elder Abuse Prevention Unit; "…older women are still more likely to be abused than older men[2]". In order to address this often hidden issue, the Federal Government requested the Australian Law Reform Commission to complete a draft report into the prevention of elder abuse.
In addition to a national reform, education and awareness plan, the recommendations are broad reaching across many sectors including aged care and banking. A key focus is to improve regulations for enduring powers of attorney and guardians. And although it may be some time before outcomes are finalised and legislated, there are ways that you can reduce risk now while also instilling your loved ones with confidence in their decisions.
Consider the role of your enduring power of attorney in your life
Although the powers you can delegate differ depending on the state or territory you live in, your enduring power of attorney generally has the authority to make financial and personal decisions on your behalf if you're unable to do so because of ill health or loss of capacity.
When you consider how hard you've worked for your retirement, and how much of your time and energy has been spent managing and protecting your financial future; it's important to consider how daunting and potentially confusing it could be for someone to step into that decision-making role on your behalf.
Having a conversation with your enduring power of attorney now can help you to communicate your wishes about how you want your finances to be used and managed to assist your wellbeing should you become incapacitated. Clear guidance on your priorities can make the process less complex for the person you choose to act upon your behalf. This can also help provide transparency and oversight to other parties such as your accountants and advisors.
Looking for advice on protecting your financial wishes?
Simply fill out your question below and Dixon Advisory will be happy to help.
For self managed super fund (SMSF) trustees, professional advice can be invaluable
A professional advisor can help you prepare for this conversation and this help is one reason why supported SMSFs continue to increase in popularity. An advisor can help you to understand and summarise key aspects of your portfolio; for example, how many years' worth of living expenses your cash and term deposit reserves could cover. And although medical expenses can deplete reserves at a faster than normal rate, this knowledge can help you to anticipate how much time may be available before decisions to sell other assets are required.
You'll also be better able to help your appointed attorney understand your situation if you're armed with the knowledge of how much of your portfolio lies in riskier growth type investments – compared to defensive income-focused investments – and in what situations you would be comfortable to consider reweighting your portfolio. And depending on your situation, there may be other financial considerations from dispersing investments outside of superannuation to your wishes for the family home. You may also want to consider specific medical and care decisions too.
Once you know what you want, share your thoughts with your enduring power of attorney
Talking with your appointed attorney will help them to understand the importance of the role, and if appropriate, you may be able to have a joint meeting with your investment advisor. But it's important to remember that you are the one in control of all decisions.
The final report will be sent to the Attorney-General in May, but it's likely to require a number of stages to get state and territory jurisdictions on board. Regardless, it's a positive move and a good reminder to start the conversations now. If you're looking for advice on enduring power of attorneys or other estate planning issues, or just want some specialised family wealth information, find out how we can help.
Nerida Cole is a member of the Financial Services Council working group on Elders Abuse and Dixon Advisory has made an independent submission. Dixon Advisory also offers education services for SMSF trustees.
This insight may contain general advice and was prepared without taking into account your objectives, financial situation or needs. Before acting on any advice, you should consider whether the advice is appropriate to you. Seeking professional personal financial advice is always highly recommended.
[1] https://www.alrc.gov.au/publications/summary-55
[2] http://www.eapu.com.au/elder-abuse
Important information: The information provided on this website is of a general nature and for information purposes only. It does not take into account your objectives, financial situation or needs. It is not financial product advice and must not be relied upon as such. Before making any financial decision you should determine whether the information is appropriate in terms of your particular circumstances and seek advice from an independent licensed financial services professional.