Iconic images of blue waters, white-sand beaches and vibrant coral reefs have long been synonymous with the Whitsundays  and while they are definitely some of the region's most celebrated features, there is so much more to be explored in this beautiful part of Queensland.
As well as the 74 islands that frame the coastline, the Whitsundays covers four mainland towns – Bowen to the north, Collinsville to the west, coastal Airlie Beach and inland Proserpine – each offering some of the state's most diverse landscapes, yet all within driving distance of one another.
Start the day in the outback landscapes of Collinsville before travelling toward the produce-rich farmlands of Bowen, experience the beauty of endless cane fields in Proserpine and end the day (or, indeed, the week) exploring the tropical hills of Airlie Beach and the sun-kissed shores of the islands.
In fact, there's so much to do in the Whitsundays, it's hard to pick just a few. Luckily, Tourism Whitsundays has some suggested itineraries to get travellers started and great deals on meals, accommodation and experiences throughout the region. But if you're a choose-your-own-adventure type, we've got some inspiration for you to work from, so read on!
Proserpine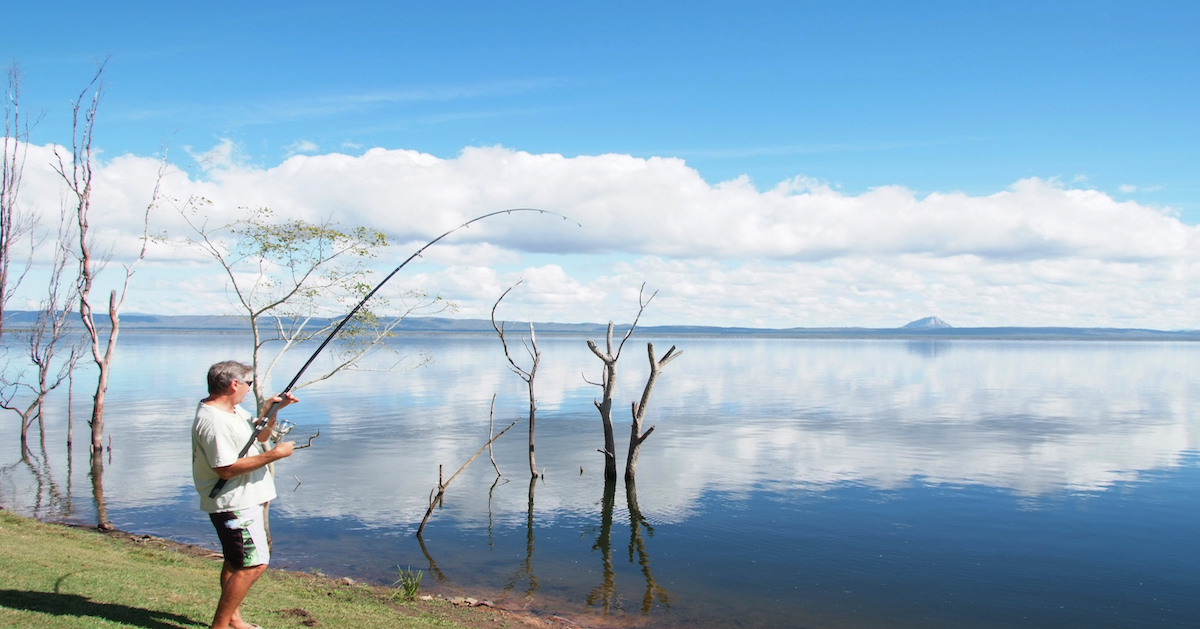 Whether you're flying into the airport near Proserpine or driving into the Whitsundays, it's likely Proserpine will be your first taste of the region. Airborne travellers will be greeted by the Whitsunday Coast Airport's resident mobs of kangaroos and emus that offer a first look at the rich fauna and flora the Whitsundays has to offer.
Surrounded by sweeping cane fields, you'll soon understand why this verdant region was named after Proserpina, the Greek goddess of grain and harvest. Main Street in Proserpine gives you a glimpse back into the area's long history as a cane and cattle-farming centre, with its country-style hotels and pubs and art-deco architecture.
But to truly get a taste of what made Proserpine a powerhouse of Aussie agriculture, a visit to Proserpine Historical Museum, which showcases the town's most significant milestones, is a must.
While you're in Proserpine, stay the night (or three!) at Lake Proserpine, which offers free, 72-hour lakeside camping spots, where your pets are welcome.
Previously known as Peter Faust Dam, Lake Proserpine is just 30 minutes' drive inland from Proserpine and is a great spot for water sports, as well as the home to more one-metre-plus barramundi than you'll find anywhere else in Australia. The Lake Proserpine camping area recently underwent a major upgrade and offers a concrete boat ramp plus two washdown bays, as well as three pontoons for fishing directly off the bank of the lake.
For an even bigger adrenalin rush than reeling in a giant barra, though, the Whitsunday Crocodile Safari offers the chance to spot crocs along the Proserpine River.
Airlie Beach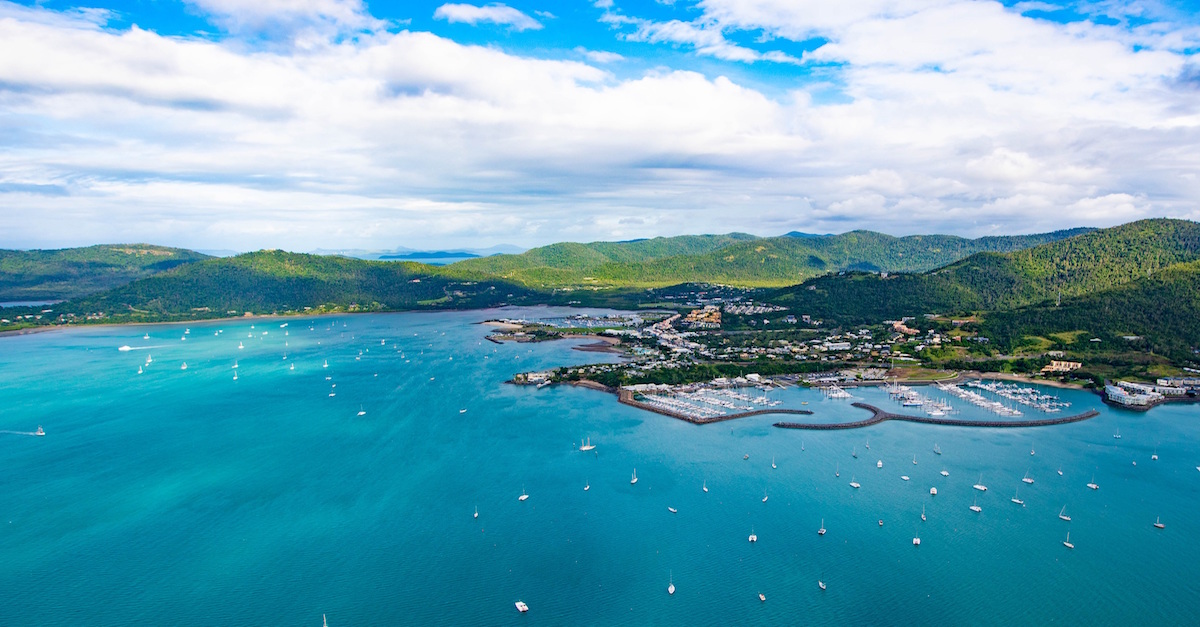 Driving into Airlie Beach is one of those moments you'll remember forever.
During the 20-minute drive from Proserpine, the cane fields gradually disappear into the sweeping mountains of Conway National Park and as you wind your way towards the centre of Airlie Beach, blue waters come into view, then rainforest-covered hills. Before you've even reached the centre of Airlie Beach town, you'll have been awed by the natural beauty of the landscapes!
From the turtle-filled waters of Cannonvale Beach to the picturesque Coral Sea Marina and around into the bustling Airlie Bay, the best way to take in the sights Airlie Beach has on offer is to enjoy a meander along the Bicentennial Walkway.
The walkway is a 4 kilometre-long waterfront walk along the shoreline of Airlie Beach, with plenty of cafes, bars and restaurants providing no shortage of pit-stop options, many with ocean views from their tables, as well as delicious food and cocktails.
After exploring the waterfront of the town by foot, why not finish off the day with a sunset cruise onboard Sundowner Cruises, where you'll take in the views of the Airlie shoreline and the towering mountain backdrop. And if you travel before 28th Feb 2022, make sure you take advantage of the Sundowner sunset cruise discount – the only thing better than an idyllic late-afternoon on a catamaran is the same experience with 10 per cent off the price!
Airlie Beach has accommodation for all tastes, with a great selection of tourist parks, hotels and  self-contained accommodation offerings, with discounts offered on many types of stays.
Travelling in the next few months? The BIG4 Adventure Whitsunday Resort – which is perfect for caravanners who love a fantastic range of facilities (think lagoon-style pool, 18-hole mini golf course, outdoor movie cinema and so much more) – is offering seven nights' free on any powered site booked for a minimum of seven nights any time from April 18 to June 13. That's 14 nights from just $371 twin-share!
Or for a truly luxurious experience, don't miss out on the 20 per cent-off offered on self-contained apartments, villas and the penthouse at Mirage Whitsundays for a two-night stay. Located just a short stroll from Airlie Beach, Mirage Whitsundays offers absolute water frontage and hard-to-beat ocean views that are dotted with the area's famous islands.
Want a real 'tropical paradise' experience? Try Magnums Accommodation Airlie Beach, where you can book three nights in a queen cabin with ensuite and get 15 per cent off the cost of your stay.
While the water, reef and beaches of the area are well known, the surrounding national parks are the hidden gems of Airlie Beach.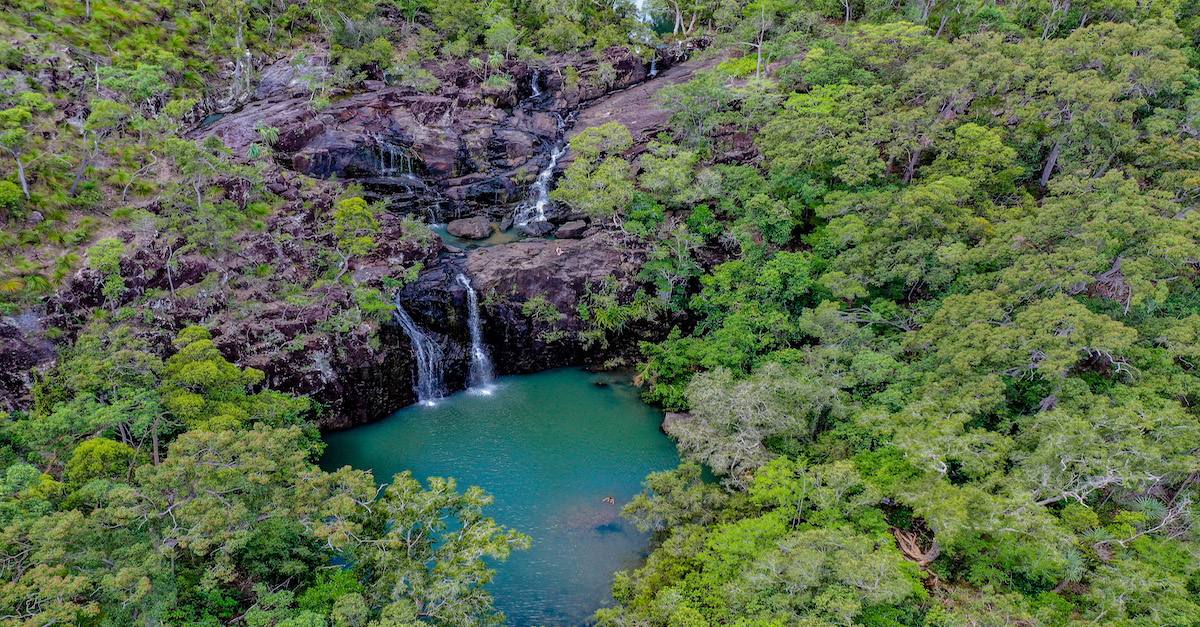 Cedar Creek Falls is one example. Located about 30 minutes from Airlie Beach en route from Proserpine, a quick detour from the main road will take you to the park, where you'll find the stunning waterfall and swimming hole.
Meanwhile, Conway National Park, which surrounds Airlie Beach, has an abundance of bushwalking tracks, including the Whitsundays Great Walk and the Honeyeater Trail that (while not for the faint-hearted) offers panoramic views of Airlie Beach and the islands.
An easier option, still with amazing views, can be found at Mount Rooper. And a short drive from the centre of Airlie Beach, you'll find the white sands and clear waters of Dingo Beach, which are perfect for a day of kayaking or boating.