The boats took us along waterways where alligators and various wetland birds are usually seen. We even stopped at one point where a relatively tame bird climbed aboard and performed for his regular treats from the driver.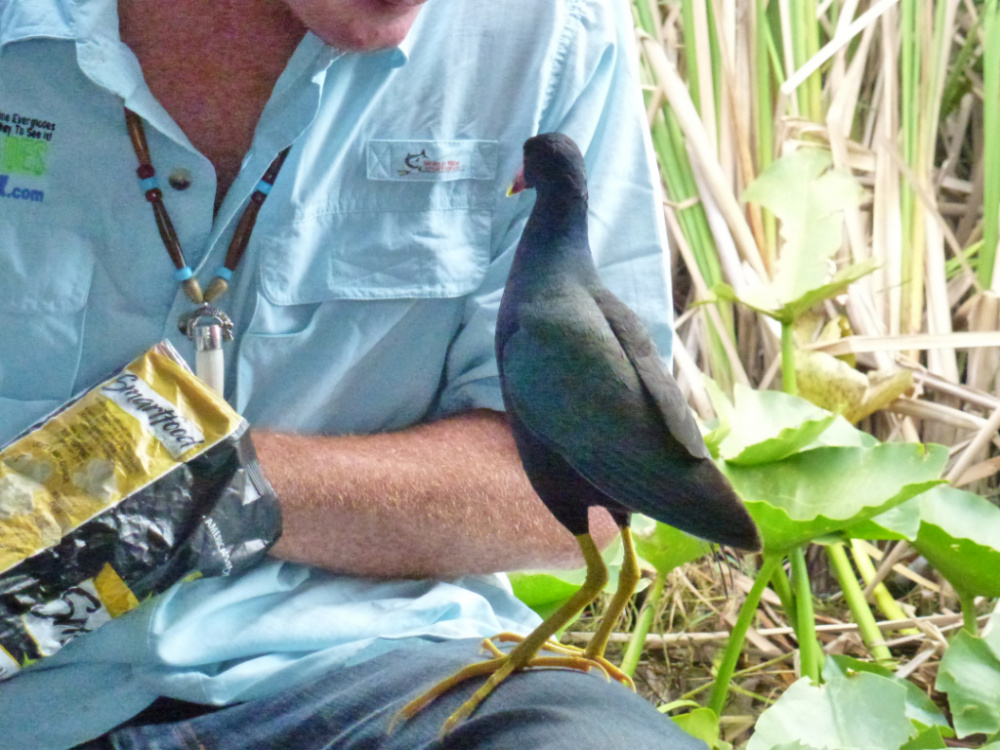 There were not many alligators visible on the day we went, unfortunately. Nevertheless, the Gator Pit had lots for us to see – big fat lazy ones and little ones we were able to hold (with their jaws safely strapped closed). The Gator Show is really a means of teaching the public about alligators and the philosophy of conservation and preservation behind the centre. The alligators are apparently rescued from areas in Florida where they would be a danger to themselves or to humans, and brought to the centre for eventual release back to the wetlands.
One of the gator boys there did an impressive demonstration of how to wrangle a gator and even put the gator's snout under his chin and let go with his hands. I'm surprised the gator did not whip around and bite him! Apparently the gator's jaw muscles are pretty good for snapping closed, but not so good at opening, so it was meant to be relatively safe. I wouldn't try that with the Australian crocodiles though! They are much more aggressive and much bigger too! There's no way anyone would put that routine in a crocodile demonstration in the Northern Territory.