It was something I had really been looking forward to — sailing into Monaco's impressive harbour, Port Hercule — and it didn't disappoint. An amphitheatre of hills and high rise apartments looked down on the main actors of the piece — the hugely expensive private yachts of the rich and famous, and now us, on the Rotterdam.
We'd been to Monaco once before on a road trip through France and Italy and had witnessed this awesome sight from the point below 'The Rock', as the old city, Monaco-Ville, is known. Yet, being in this expensive and exclusive city had a powerful effect upon us, making us feel insignificant and unworthy to be there. Certainly we could not afford some of the high prices in the shops. We had only spent a short time there — parking was difficult — and then we continued on to Nice. This visit, with the expert guidance of Marcine from Marsatis Tours, our small busload of cruisers managed to see some of Nice as well as the charming, medieval hilltop village of Èze, in France, before returning to the main sights of Monaco-Ville, Monte Carlo, and our ship.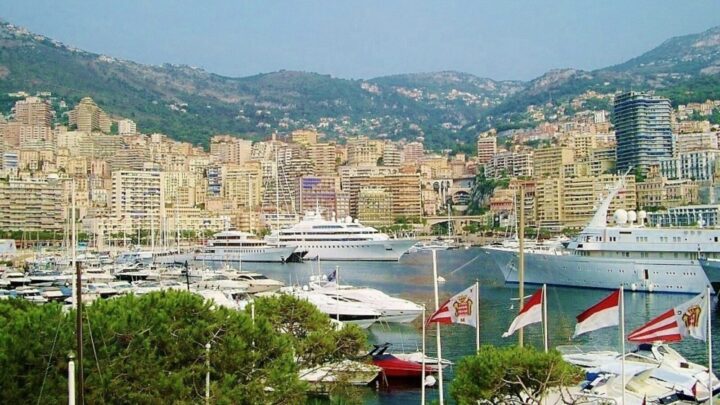 The coast road to Nice has some spectacular views, although the morning light and mist made it difficult to capture on camera. The city itself is rather grand along the Promenade des Anglais, with many fine, expensive hotels, such as the Negresco. Marcine dropped us off for individual exploration of Vieille Ville (Old Town, Nice, also known as Vieux Nice) on foot after a quick drive through.