Alaska, the "Great Land"
This US state has earnt itself the nickname of the "Great Land" for a multitude of reasons. Nothing about this majestic land is small and insignificant. Alaska is home to all things vast and magnificent, such as the tallest mountain in North America, the Denali. 
This "Great Land" boasts 27 million kilometres of the Tongass National Forest and 1.3 million hectares of imposing glacial terrain over the picturesque waterlines at the Glacier Bay National Park. 
No shortage of glaciers
If seeing the white peaks of mighty glaciers is at the top of your must-see list, then look no further Alaska. Scientists say that Alaska has over 100,000 glaciers, and only 664 of them have been named.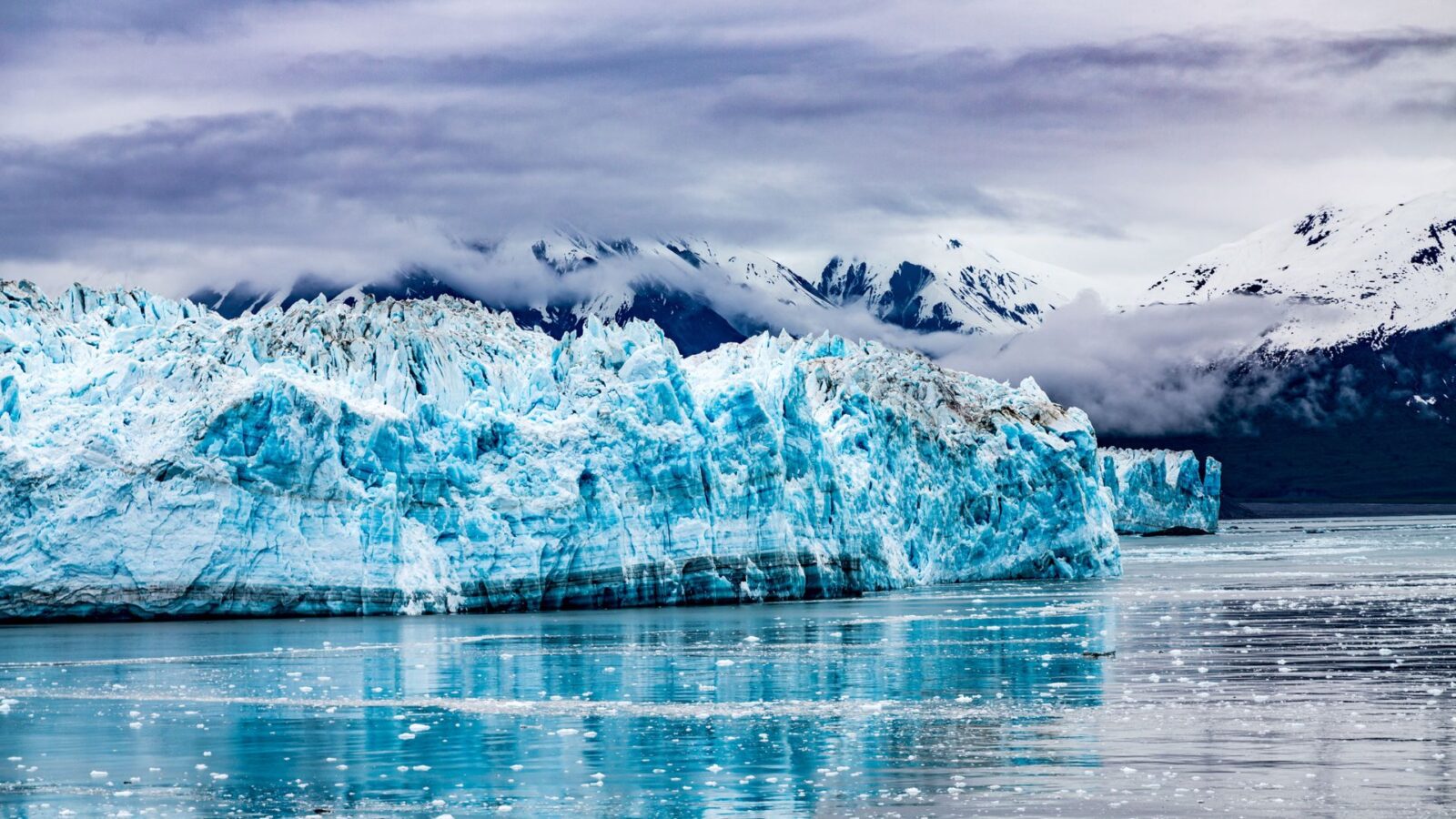 Not only are these monstrous ice structures a sight to behold, but hearing the crash of broken ice falling into the waters below, is nothing short of spectacular. This phenomenon is referred to as "white thunder" by Alaska's Indigenous population, the Tlingit. 
A chance to see the Arctic Circle
With almost one-third of Alaska falling within the Arctic Circle, you'll be able to immerse yourself in the vast beauty that the arctic wilderness has to offer. See the wonder and majesty of the Arctic as you check out the powerful Yukon river, all the while keeping your eyes peeled for an arctic fox or two.
Most of Alaska's Arctic Circle is accessible by plane, however, if you're keen to really immerse yourself in the beautiful expanse, you can drive along the Dalton Highway from the old mining town of Fairbank.
The tundra of Alaska's far north region is well known to have more caribou than any people, and provides a great opportunity to see the region's unique way of life, being home to the Athabascan, Inupiaq, and Nunamiut Eskimo villages.
Northern Lights
Seeing the Northern Lights is arguably one of the most magical experiences anyone could ever dream of having, and being visible 243 days of the year, Alaska provides the ultimate opportunity to gaze upon this marvel of the sky.
These captivating dancing lights, known as the aurora borealis, have been spotted through millennia and are more than just a bucket-list item – they're a Holy Grail of sky-gazing.
Millions of lakes
With over three million lakes to see, Alaska certainly is the outdoor lover's dream escape. The majority of these lakes have been formed by the thousands of glaciers that have melted, causing these extravagant bodies of water to form with only 3,197 of the lakes being natural.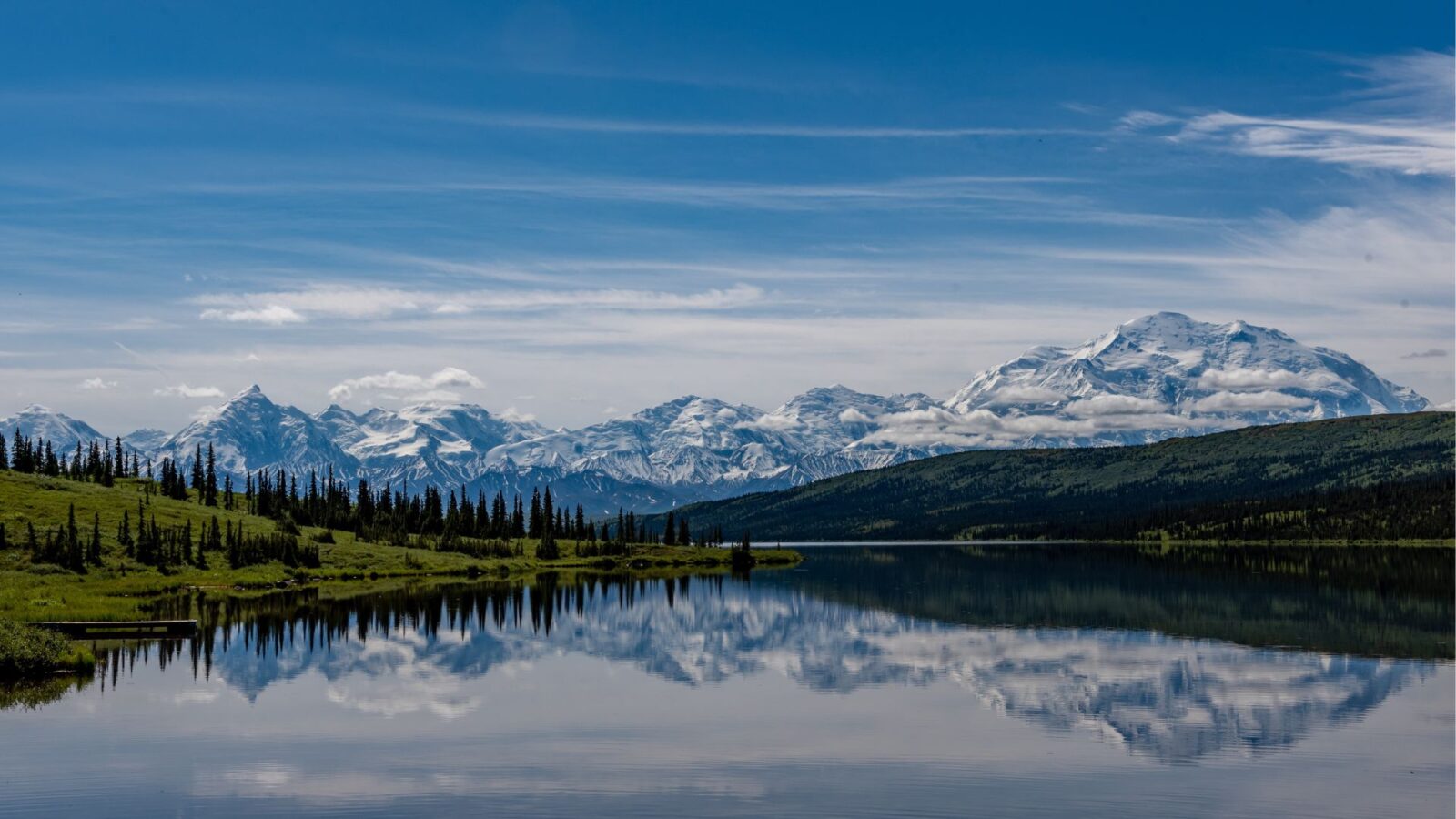 With no shortage of variety in any of Alaska's wilderness, it should come as no surprise that the lakes vary in both size and altitude, with the highest lake being 1,000 meters above sea level, and the lowest being at sea level. 
Home to over 100 volcanoes 
So, now you know there's no shortage of glaciers in Alaska, but did you know that this gorgeous destination is also home to over 100 volcanoes? In fact, Alaska's Aleutian islands make up the northern arc of the 'Ring of Fire', a string of sites susceptible to active seismic activity outlining the Pacific Ocean. 
Alaska is the perfect place to see these geothermal energy sources for yourself. You can view these impressive volcanoes up close on a plane tour, or simply view them from afar from nearby towns or on certain cruises.
Bears galore
Not only is Alaska "great" in terrain and wilderness, but its wildlife is also considerable in both nature and size. From moose to wolves and caribou, there's no shortage of illustrious beauty. And even better, Alaska's wildlife knows no bounds, you can take an ocean adventure and spot enormous whales breaching the sea, or watch America's national emblem, the grand bald eagle, soar above you.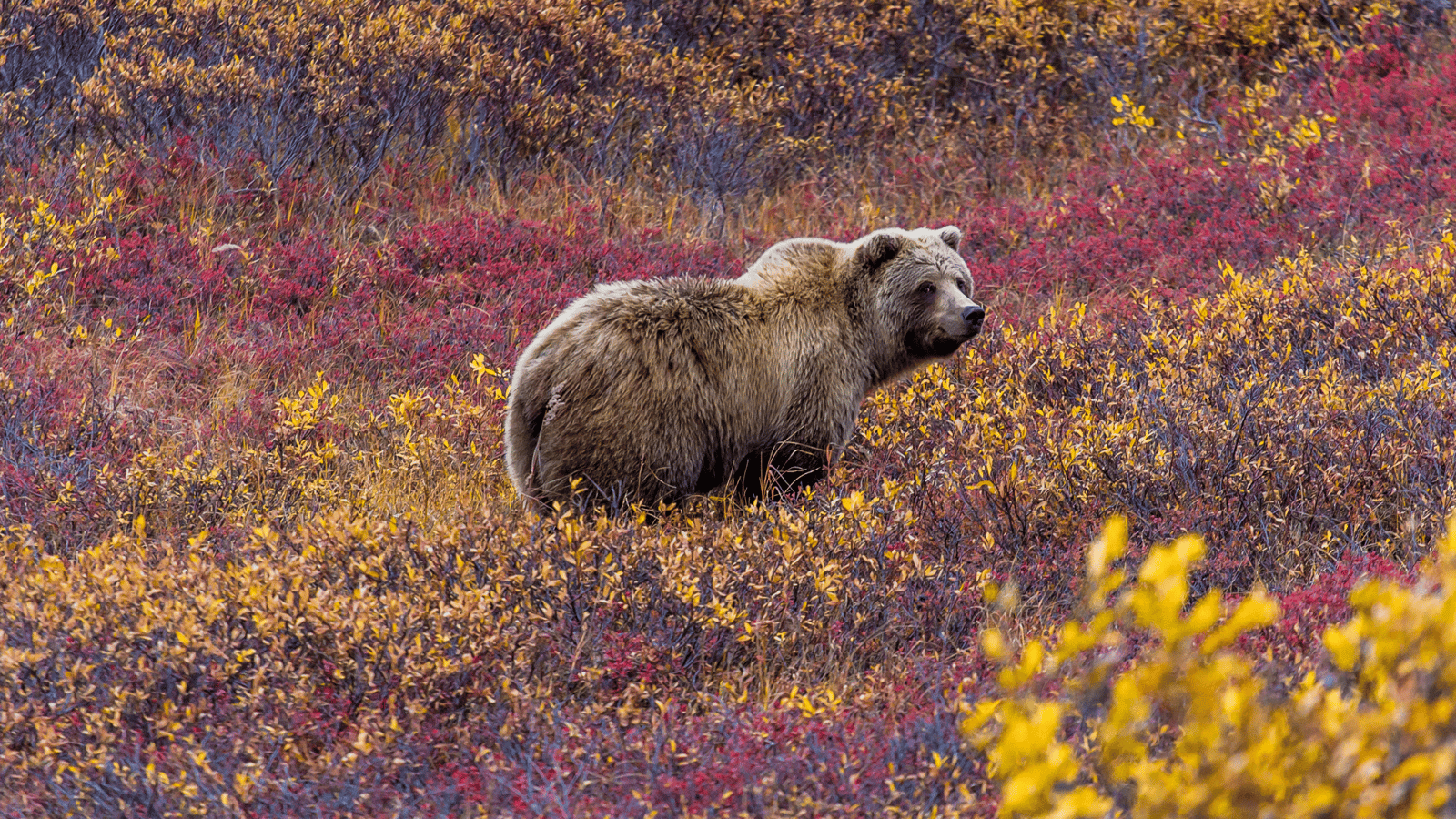 A highlight for many travellers is seeing a bear in person (not up close, of course!), and you're sure to see more than one of these deceptively cuddly-looking predators in Alaska with the current bear-to-person ratio being one bear to 21 people.  
State sport and novelty travel
Have you ever wanted to know what it feels like to mush across the snow, pulled by adorable sled dogs? The Alaskan experience wouldn't be complete without seeing this novelty form of travel in action!
Once the primary mode of transportation in Alaska, dog-sledding is now the state's official sport, seeing competitors race across the Anchorage to Nome in the annual mushing races known as The Iditarod.