The Australian Stockman's Hall of Fame and Outback Heritage Centre is for many, the reason they visit Longreach – and of course it's included in this amazing holiday experience. The incredible exhibitions tell the stories of the country's pioneering history through innovative storytelling and immersive experiences. Meanwhile the live stockman show gives you an insight into the action of a muster and the bond between man and animal as they work together.
Then for an even deeper dive into Australia's history you'll experience a Cobb and Co stagecoach tour. It's exhilarating, exciting and many say, the closest thing you can get to experiencing the pioneer past. Just make sure to hold onto your hat as the horses gallop down the Longreach to Windorah mail route – they go fast!
For a different kind of history a visit to the Qantas Founders Museum is also on the agenda, with displays, genuine artefacts and interactive multimedia exhibits telling you the story of the early days of Qantas to the present day.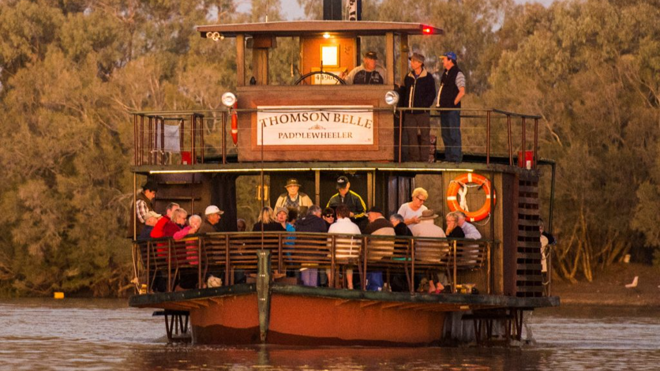 And you can't forget the Thomson River cruise onboard a paddlewheeler at sunset. It includes a hearty stockman's dinner around the campfire with bush poetry and the Starlight's Spectacular Sound and Light Picture Show featuring an exclusive movie that celebrates legendary local hero Harry Redford – a bushman who conquered the 3,000 kilometre overland journey from Bowen Downs to Marree in South Australia that claimed the lives of Burke and Wills, all with 1,000 head of cattle in tow.
Then after exploring the region, you'll say farewell to the outback, where the towering blue sky meets the sunburnt red earth on the horizon and board the Spirit of the Outback. Departing Longreach, you'll journey through the heritage towns of Barcaldine, Emerald and Blackwater, and the small townships of Ilfracombe, Jericho and Alpha as you make your way towards Brisbane.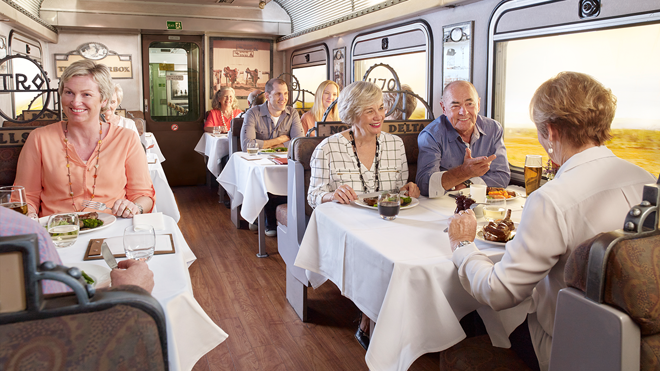 From the comfort of your first-class sleeper, you'll marvel at the changing landscape outside your window on the venture back to the hustle and bustle of the city.