When planning the perfect holiday, you need a few key ingredients. Great weather, a relaxed vibe, friendly locals and a lively but not intrusive atmosphere. Throw in a few sandy beaches and you've got the kind of vacation that most Aussies dream of!
And while the Gold Coast is certainly known for its world-class beaches and idyllic weather, there's a lot more to it than meets the eye. Dig a little deeper and you'll find a whole variety of natural beauty that forms an adventure-seeker's paradise.
Get sky high
Just a short drive from Surfers Paradise is Tamborine Mountain, a lush rainforested region that is home to a diverse range of activities and accommodation. While Tamborine's nature walks, high street shopping and food and wine offerings need little introduction, that's not the limit of what this charming area has to offer.
If you're up for a little adventure at treetop-level, the Tamborine Rainforest Skywalk is a captivating way to explore the pristine rock-pools of Cedar Creek. The 1.5-kilometre walk takes roughly 45 minutes at a leisurely pace and combines a terrain of forest floor trails, high-tech steel bridges at the highest points and – the real showstopper – a 40-metre cantilever bridge that towers around six storeys above the creek and greenery. Pack suitable walking shoes, as the trail can get a little uneven in places, but above all, keep your eyes peeled for glimpses of the majestic butterflies that inhabit the forests.
It's worth noting that you can still enjoy the skywalk even if you do not want to hit the trail: the skywalk (pictured below) is even and flat with just a few steps in some places and it is even wheelchair-accessible up to the first bridge from the visitor centre.
Go chasing waterfalls
Thanks to the enchanting hinterland that surrounds the Gold Coast, there are plenty of amazing waterfalls to explore. Drive out to Lamington National Park and get your day's exercise in by walking 7km to Elabana Falls; pack swimming gear so you can cool down underneath the refreshing, cascading water. Best of all, this trek begins and ends at O'Reilly's Rainforest Retreat, so you can treat yourself at its convenient café once you've finished your walk.
If the incomparable combination of clear creeks, unspoilt greenery and rushing waters is one of your favourite sights, but you're travelling with a partner or friend who can't get around as easily as they used to, Springbrook National Park is a must for your next Gold Coast trip.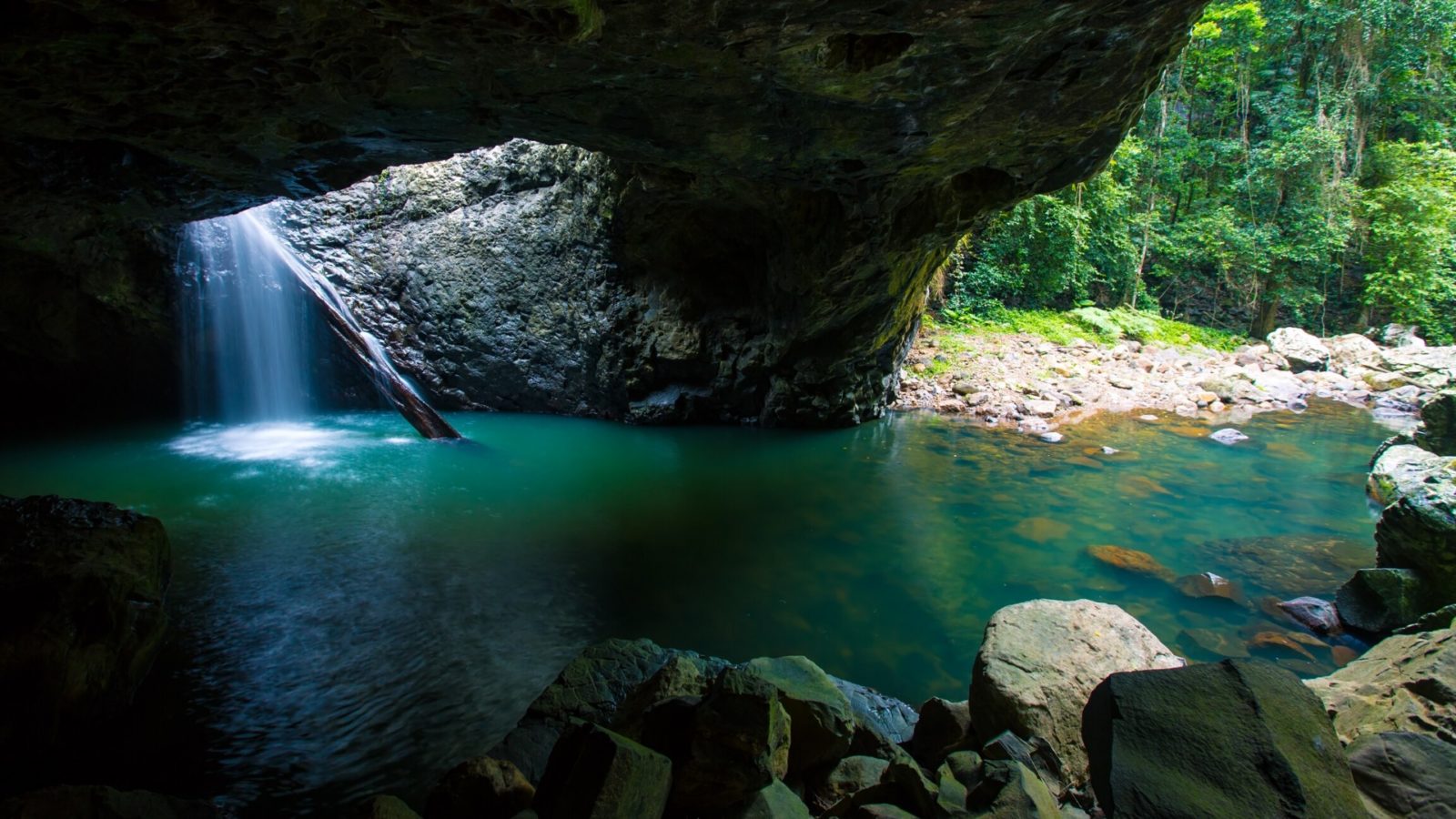 Many of its waterfalls – the Natural Bridge, Purling Brook Falls and Goomoolahra Falls to name a few – are located just a few minutes' walk from paved car parks. This makes it an excellent choice for anyone who loves nature and sightseeing but who may not be able to walk too far or tackle steep trails.
Beaches for all tastes
When you think of the Gold Coast, you probably think of beaches first and foremost: fine, soft sand gently shifting under your feet as you walk, incredible surf to bathe in and the salty spray from beautiful blue waters lending a tang to the air.
You'd be like most people if you picture the skyscrapers on the sands of Surfers Paradise, complete with bustling streets, busy souvenir shops and convenient tourist facilities. However, there are many other beaches with different vibes slightly further south, so if the urban glam of Surfers doesn't appeal to you, you're still sure to find a beachside suburb that will.
For example, Burleigh Heads has a relaxed neighbourhood atmosphere with a vibrant beachfront scene and is great for people-watching.
Positioned just a few metres from the foreshore, Burleigh Pavilion is one of the best places to sip a cocktail and watch the surfers paddle out to catch a wave. Or grab a bite to eat at Rick Shores, whose Moreton Bay Bug rolls keep locals and tourists alike coming back for more. If you want to get on your feet, Burleigh Heads National Park is just a short walk from the beachfront.