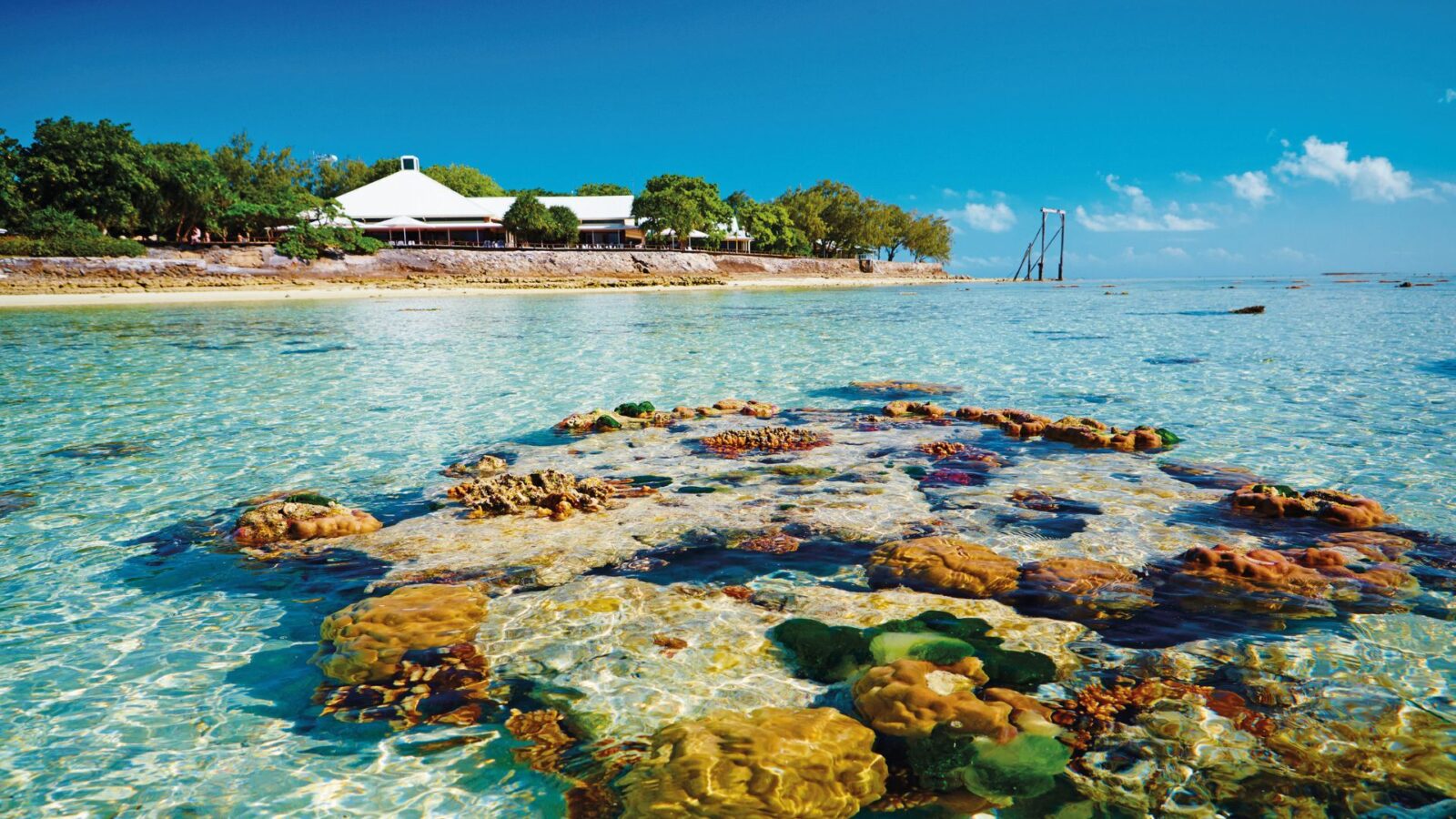 There are plenty of opportunities to immerse yourself in nature on the island itself, too. From bird watching to guided reef walks and watching the spectacular sunset, there's something for everyone.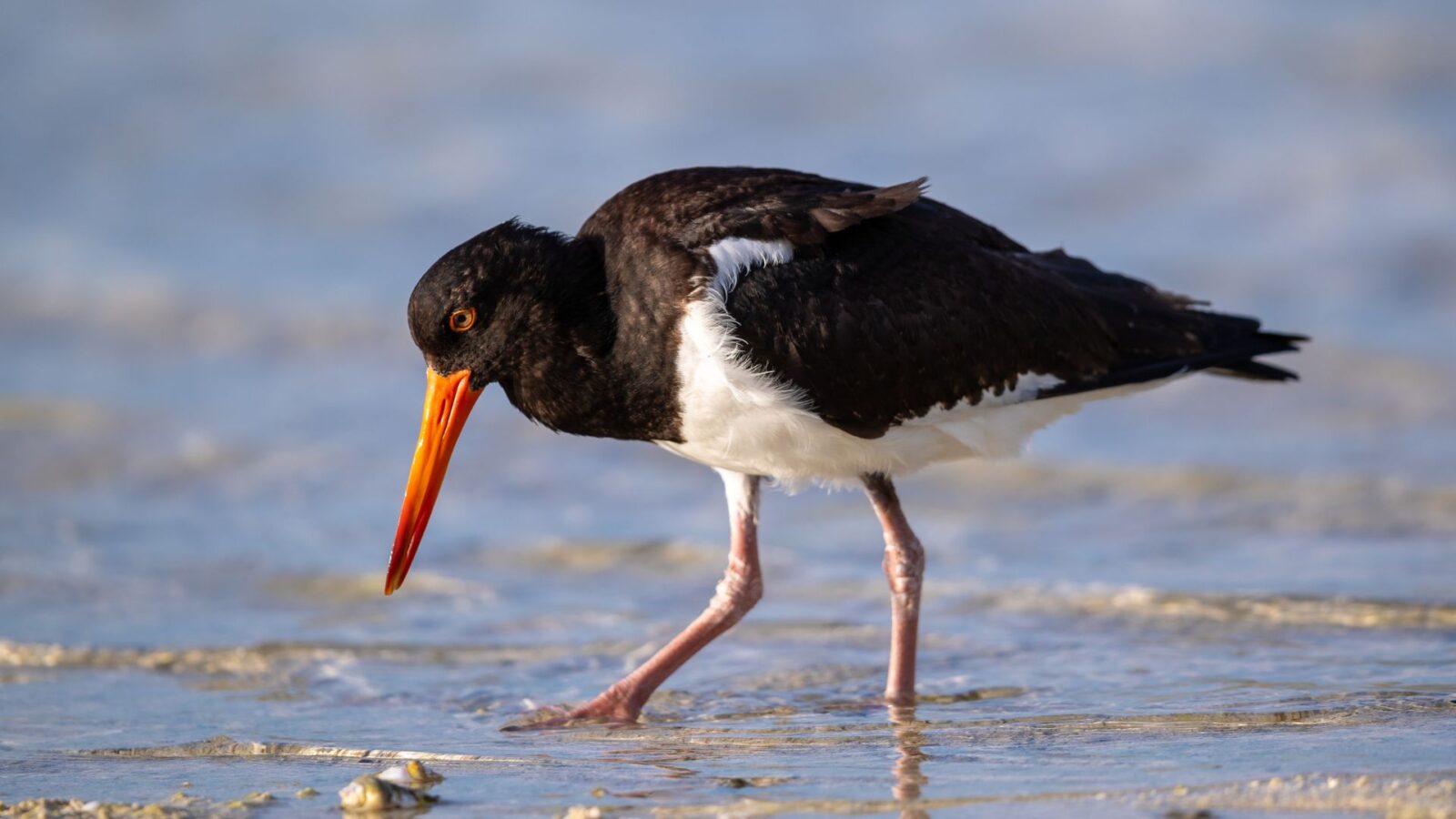 Spend a long weekend in the Town of 1770 & Agnes Waters
Looking for a quick getaway that's not too far from home? Fly into Gladstone and explore the quaint coastal community of Agnes Waters and the Town of 1770 – also famously known as the birthplace of Queensland.
The area is steeped in history, being the place where Captain James Cook and his crew from the 'Endeavour' came ashore in May, 1770. The town commemorates their history by hosting a Captain Cook 1770 Festival each year, which includes two full days of entertainment and a foreshore re-enactment.
This region is perfect for nature lovers and has a range of outdoor activities to choose from. From exploring secluded beaches, visiting national parks and walking trails, kayaking through the pristine waterways, and so much more, there are so many ways to fill your day.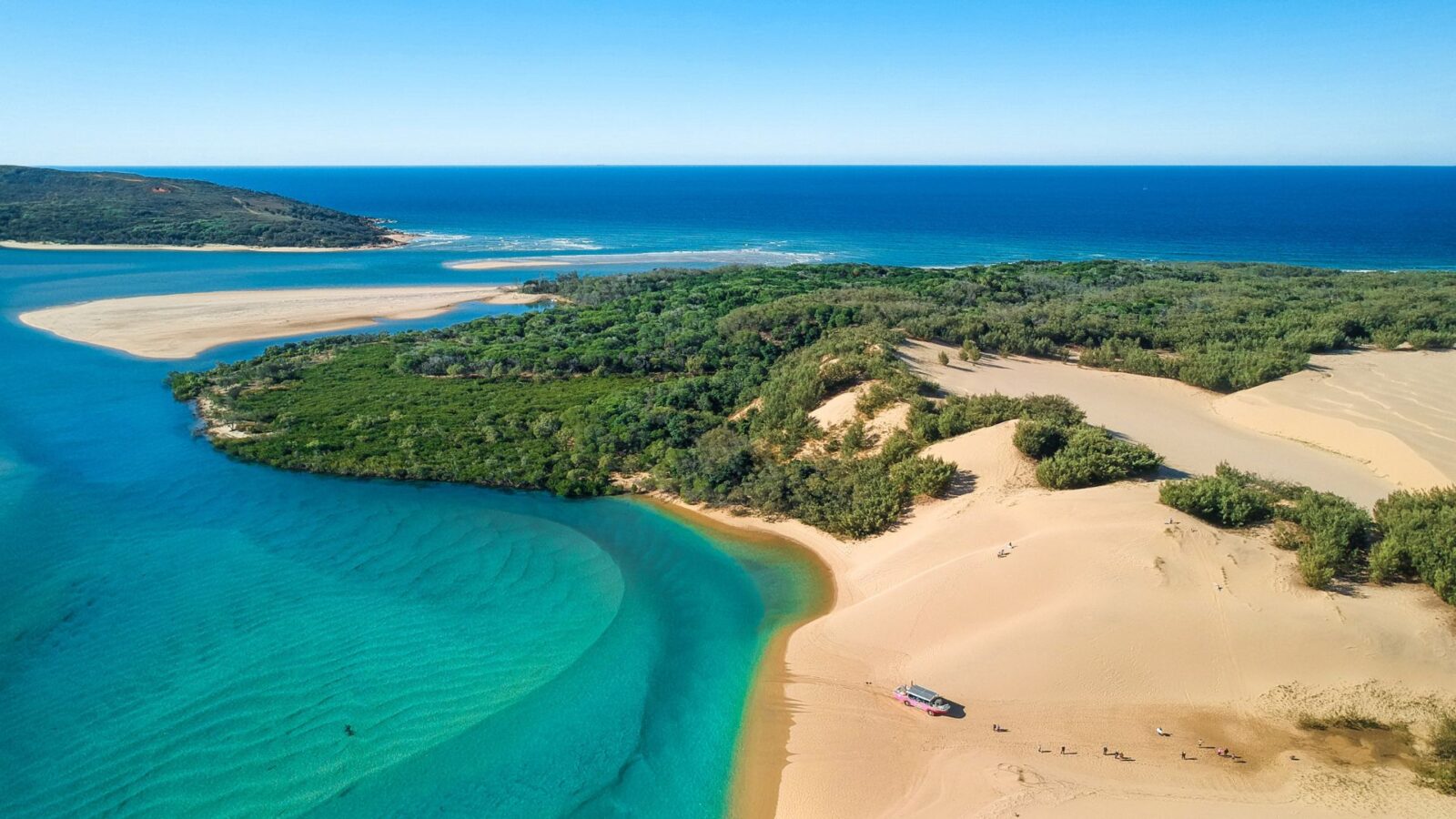 The best way to explore these seaside towns and surrounds is by car. From the airport, hop into your rental car and start exploring. This 3-night package includes $300 per person air credit to Gladstone, 4.5 star accommodation in Agnes Water, and a rental car.
Visit the magical Paperbark Forest 
Just outside the town of Agnes Water is the iconic Paperbark Forest Boardwalk.
This short but spectacular walk is a must-do when in the area, taking you into the heart of a pristine coastal melaleuca forest. You'll want to pack your comfortable walking shoes as you'll be making your way across stepping stones, boardwalk sections and water crossings.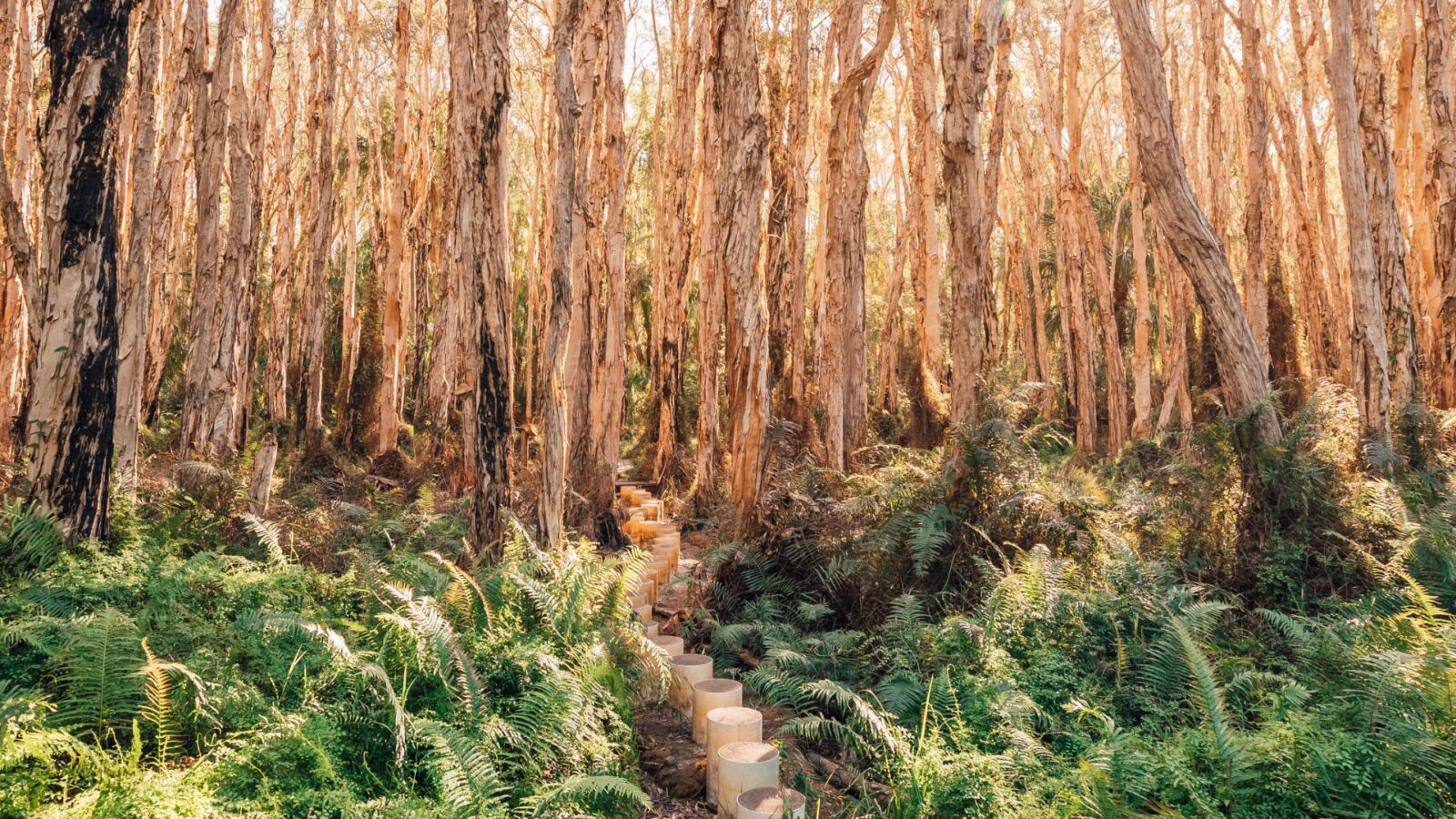 This walk is open all year round for all visitors but be mindful of the weather, as it can be impacted by heavy rainfall or any high fire danger periods. Take your time through this walk and take in a big breath of fresh air as you explore the tranquil environment. Wildlife enthusiasts will want to keep their eyes peeled (and cameras ready!) for friarbirds, flying foxes and lorikeets.
You'll definitely want to add to your 3-night Agnes Water Escape itinerary.
See Gladstone from a local's perspective
Looking for a different way to explore Gladstone? Join a group of like-minded travellers for six days of easy, laid-back fun. Bring your friends or make new ones along the way, this exclusive Travel at 60 package includes a $300 per person air credit, five nights of 4.5-star accommodation, daily breakfast, daily dinners, and an exciting lineup of tours and activities.
Some of the highlights include:
Discover the Eurimbula National Park region in a unique all-terrain vehicle, which is a hybrid between a boat and a bus!

Explore the picturesque Boyne Valley and vintage rail tunnels by bike or on foot

Visit the famous local Barramundi Hatchery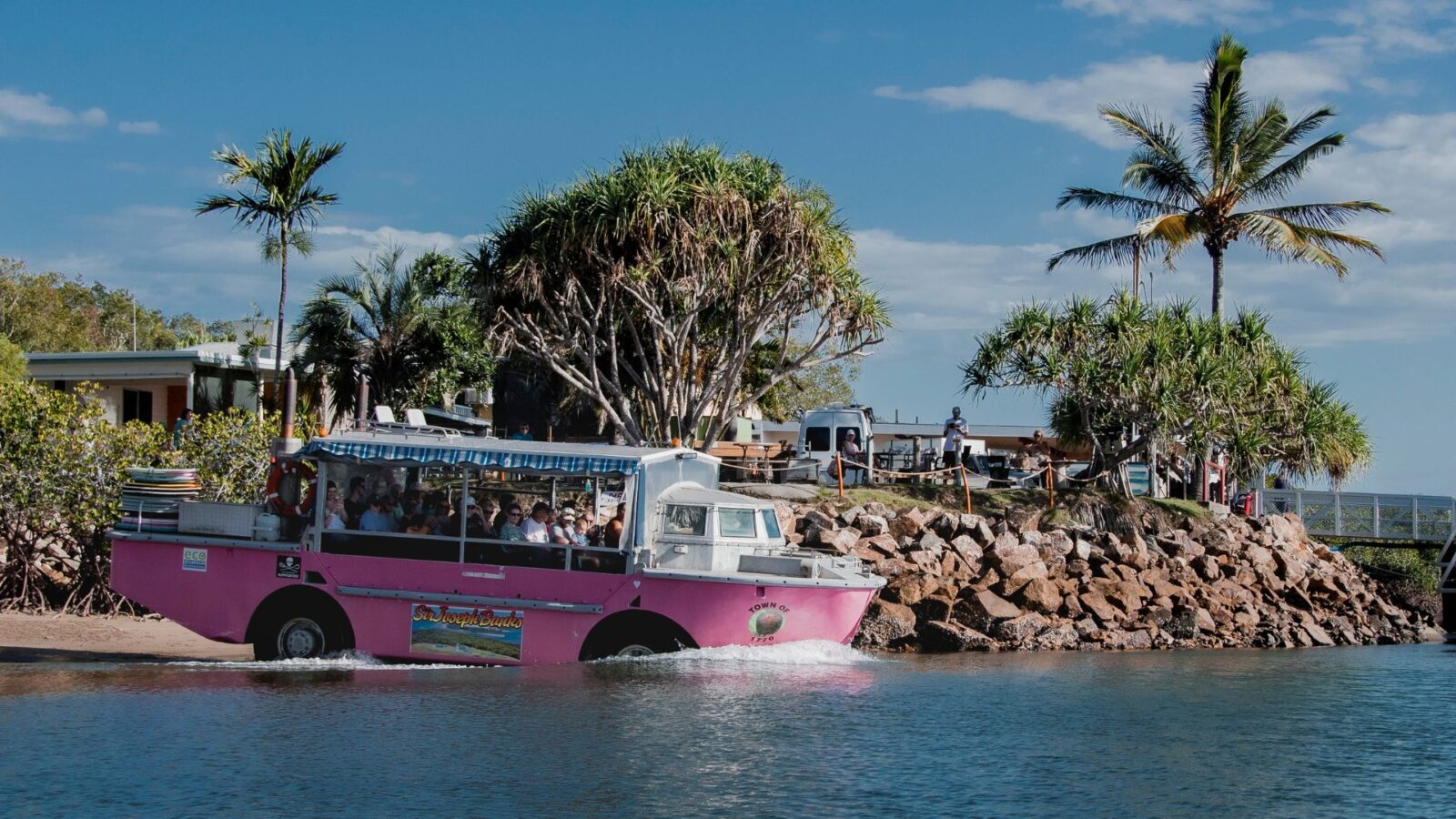 You'll be experiencing Gladstone the local way with your holiday host Darryl; a Gladstone local of 40 years (and recipient of "Citizen of the Year" in 2020) with vast knowledge of the region and a wealth of entertaining stories to share. He'll bring the past to vivid life and take you to some great hidden gems on the locals know about.
Enjoy $300 off flights* to Gladstone
For a limited time only, Travel at 60 is discounting Qantas flights into Gladstone for travel anytime between now and 2023. To redeem this offer, simply call the friendly team at Travel at 60 on 1300 414 198. Don't miss this wonderful opportunity to enjoy Queensland's stunning Central Coast on a bargain!