If you're over 60, you'll remember what it was like to run around with your shoes off, eat fruit or veggies straight from the tree or ground and maybe even get up close to some of the livestock that we rely on for our dinners.
Those experiences aren't as easy to come by for today's children, though, unless you help them visit the very farms that fill our plates. It's a chance for your grandkids not just to live for a little while with the freedom you did as a child, but to see with their own eyes how Queensland's food producers care for our amazing country.
There are farms, food producers and farmers' markets right up the Queensland coast that welcome visitors so to help you plan a visit, we've picked out 10 that are well worth a visit and would value your support as they get back to business after Covid-19.
Just remember that these are working farms so it's important to check their individual opening hours and days – you can do so by clicking the links we've included below. Then all that's left to do is pack up the car for a day or a stay and next thing you know, you'll have the earth beneath your feet, the winter sun on your face and a smile on your dial as you watch the little ones in your family make the most of the great outdoors.
Tinaberries
Less than 90 minutes from Hervey Bay and just 20 minutes from Bundaberg, Tinaberries in Woongarra is a strawberry-lover's dream destination. Pick your own punnet (or several!) seven days a week from June to October every year. And no matter the weather, you can enjoy one of Tinaberries' real strawberry ice-creams, available from Wednesdays to Sundays out of season, and learn how owners Tina and Bruce McPherson operate their sustainable farm.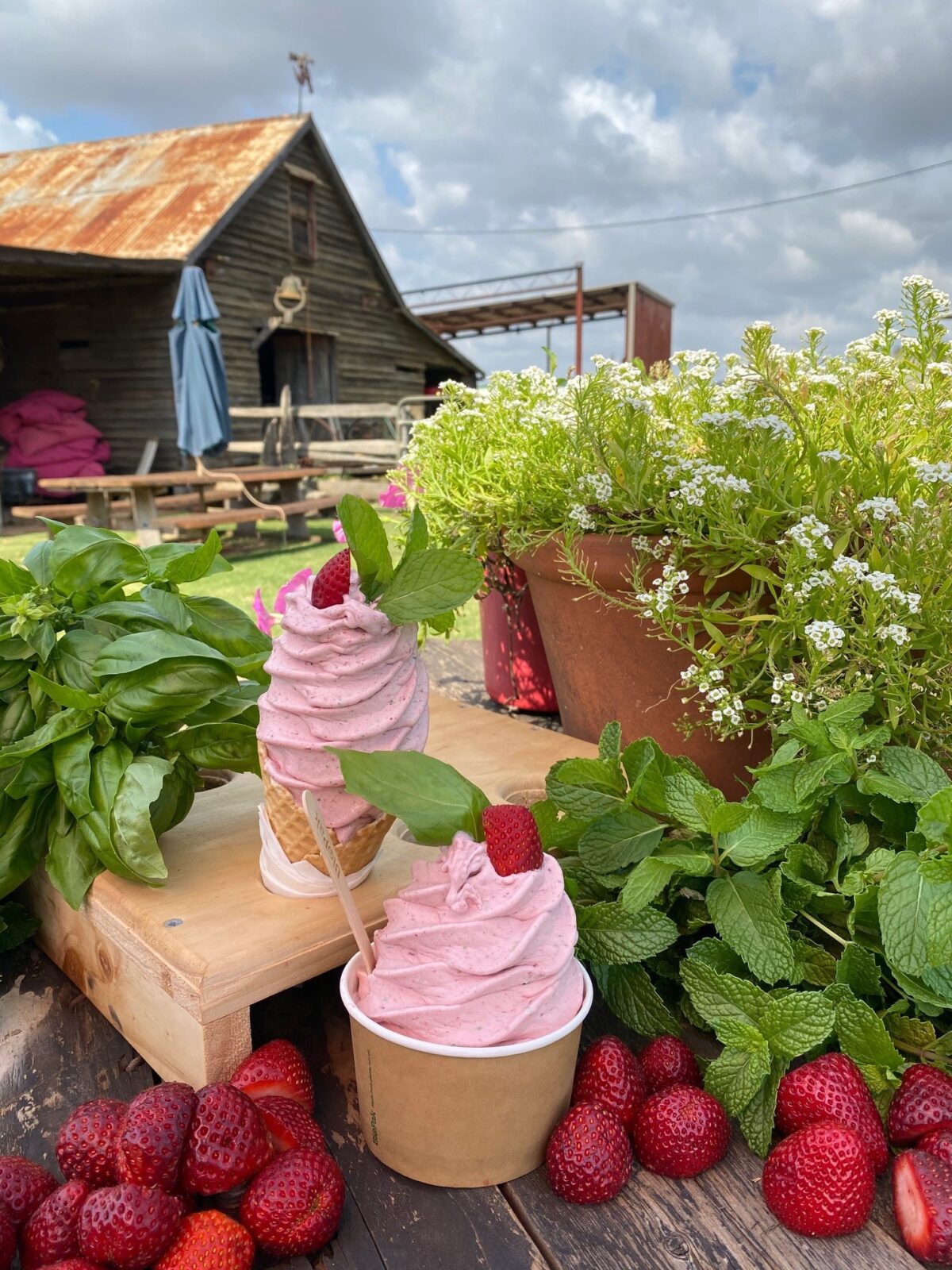 Macadamias Australia
A visit to Macadamias Australia's Goodwood Road Farm Gate, a second-generation family owned farm in Bundaberg, is a true lesson in Queenslanders' dedication to the land. Hear from the Steinhardt family, which has been producing food in the area since 1958, how they grow and harvest their 130,000 macadamia trees to supply premium macadamias around the world. Masterchef star and chef Gary Mehigan even showed off Macadamias Australia's nuts at a food showcase in South Africa, that's how good they are! Sample and buy products direct from the Farm Gate so you've got a delicious road-trip snack for your onward journey. You can find opening times and other information at Macadamias Australia's website.
9Dorf Farm
Get a taste of life on a working farm when you visit 9Dorf Farms in Lilydale, about 90 minutes from the Brisbane CBD in the lush Lockyer Valley. The Neuendorf family have been farming in the area for four generations but it was David and Bronwyn Neuendorf and their son Brenton who pioneered the family's focus on sustainable farming practices, whether it's their native Australian fish, their cattle or poultry they're working with. Tour the fish shed at feeding time, feed poddy calves in the nursery or collect freshly laid eggs out in the paddock – the kids will love the hands-on experience! Ring ahead to book a tour and pack an empty Esky to bring home some super-fresh, local produce.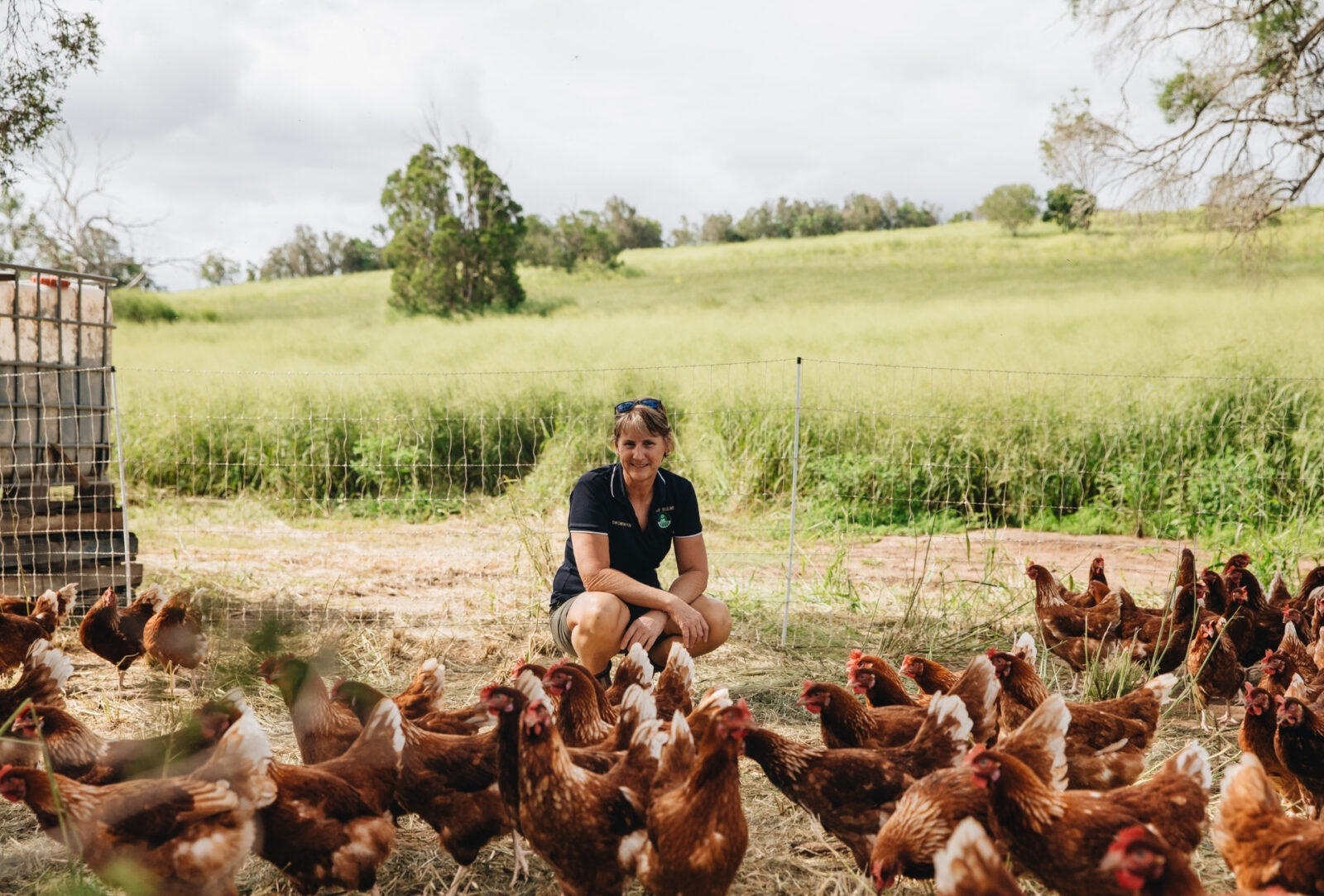 Splitters Farm
Set up camp (or, if a rustic experience doesn't appeal, book into the glamping tents) at Splitters Farm, a 160-acre property in Sharon, just 10 minutes from Bundaberg, that offers intrepid explorers a chance to stay on a farm that offers a little bit more – not only is it a working property, it's also a sanctuary for rescued farm animals and is home to a range of native Australian animals, including Queensland's famous lungfish and 150 species of birds. An overnight visit allows you time to make the most of the walking farm tours, creek fishing, kayaking and 'cinema under the stars' activities. Don't forget, though, that bookings for tours and accommodation are essential.