With Queensland being Australia's second largest State, you'll need a couple of months (plus) to properly explore all of its 1.85 million square kilometres. So, what do the organised road trippers do when it comes to planning a Queensland road trip? They concentrate on a region at a time – effectively 'chunking it down'. But before planning a Queensland road trip adventure, you need to ask yourself and your road tripees (fellow adventurers) if you're after a short getaway or a longer adventure and how much you want to see.
The joy in taking an adventure on the road lies in the discovery of places, people and experiences along the way. There is a myriad of different routes you can take around Queensland, each with unique attractions. If you're after coastal and lush green tropical escapes, stick to the highway, and if you're in the mood to explore the Outback, head west.
With winter looming, Queensland's warmer climate holds great appeal to southern-based grey nomads looking to escape the winter chills. Commencing from Hervey Bay and then heading further north, we've partnered with Discovery Parks to bring you five Queensland winter bucket list destinations to add to your caravanning holiday.
Hervey Bay marine life heaven
Southern Queensland's coastal city, Hervey Bay, is the jumping off point to take a cruise to see humpback whales. Several boats run whale watching tours from Hervey Bay during whale migration season, (from July to October.) And the southernmost coral cay of the Great Barrier Reef, Lady Elliott Island, is accessible via tours leaving from Hervey Bay.
Year round you can board boats visiting the world's largest sand island, Fraser Island, just south of Hervey Bay. UNESCO-listed Fraser Island has over 120km of pristine white sandy beaches. Inland there are rainforests teeming with wildlife. Nearby waters are part of the Great Sandy Marine Park, where you'll spot dugong, Australian humpback dolphins, and grey nurse sharks and of course humpback whales during migration season.
On Fraser Street, Discovery Parks Hervey Bay is set on eight acres of subtropical gardens. With two swimming pools, a tennis court, a camp kitchen and picnic spots, there are plenty of amenities to enjoy when you return from a day's touring.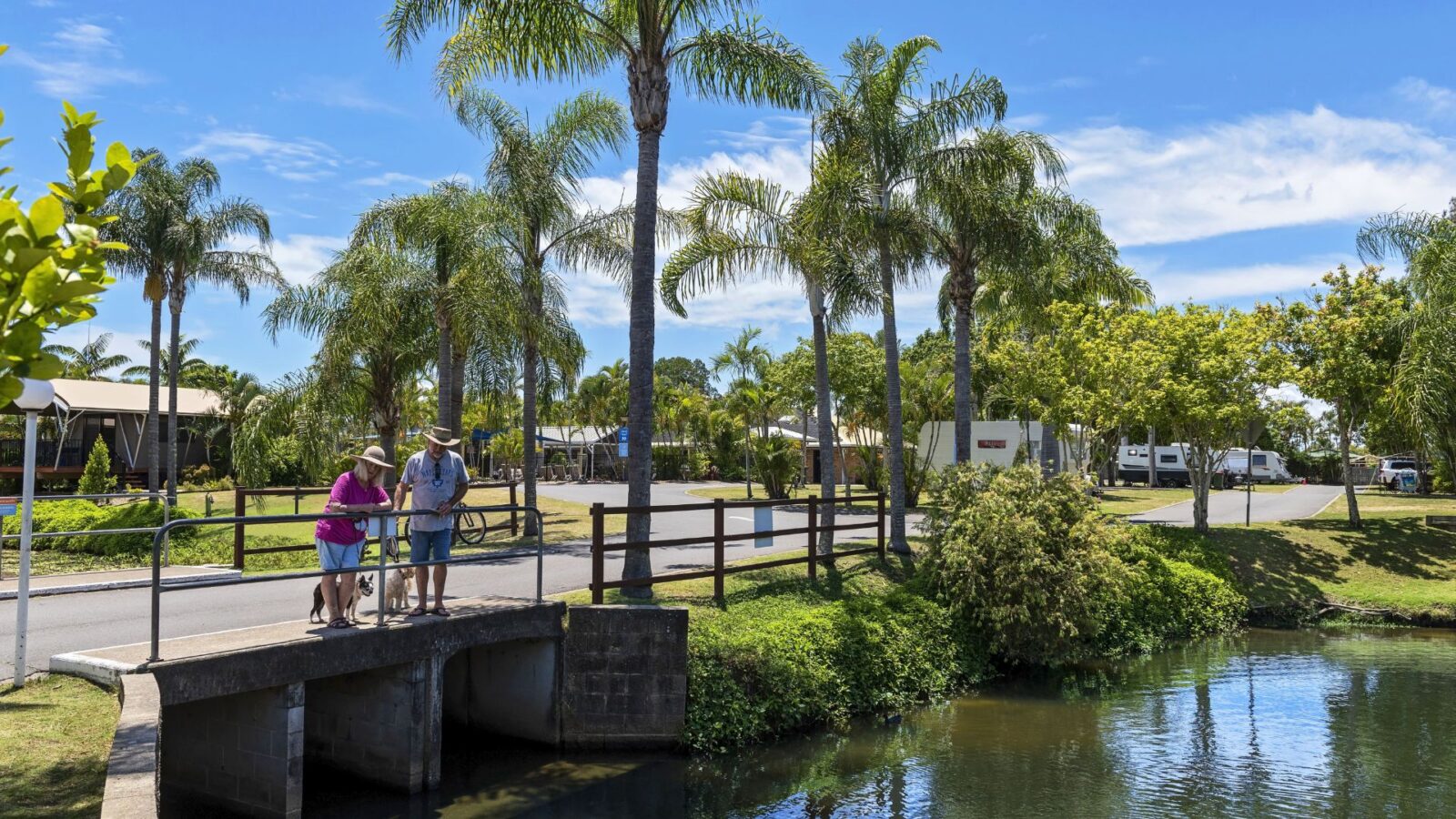 Not too far away is Hervey Bay waterfront's esplanade, boasting an array of dining options and calm waters perfect for swimming.
Rockhampton on the Tropic of Capricorn
Along Rockhampton's wide inner-city streets are buildings of a Victorian style, established when the beef and mining industry was booming. Rockhampton (or Rocky as the locals refer to it) has maintained its connection to beef. Statistics indicate over 2.5 million cattle roam on farming lands within a 250km radius of the riverside city. Large statues of bulls dotted around Rocky acknowledge the industry.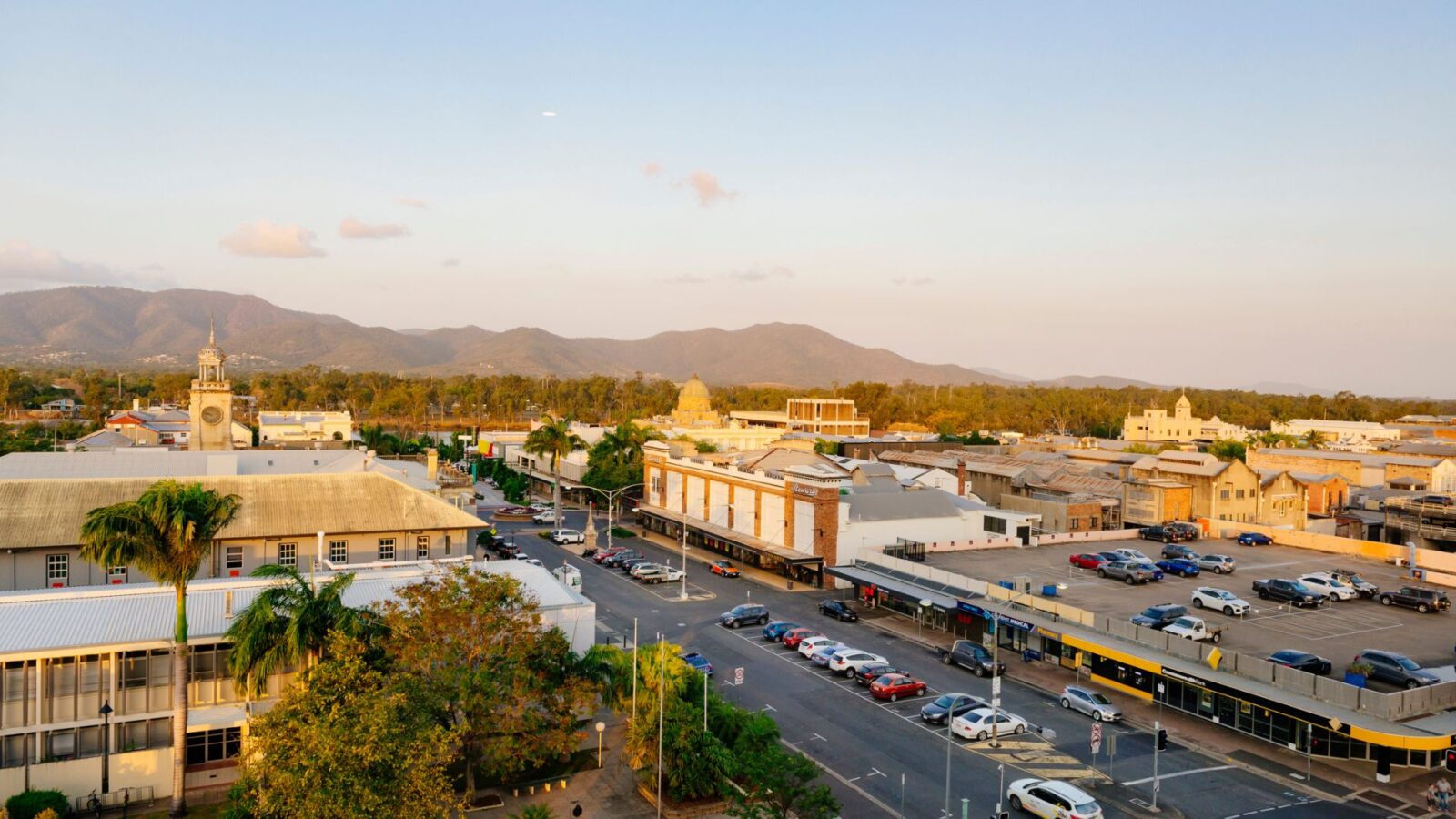 Under the shadow of nearby Mt Archer, on 10 acres of landscaped gardens is Discovery Holiday Parks Rockhampton a great base to explore Rocky and beyond including Great Keppel Island, and the Byfield National Park to the north, which is known for its stunning coastal scenery, sand dunes, lush greenery and remote camping sites.
 Yeppoon is the hub of the Capricorn Coast
In the heart of this coastal town is Yeppoon Main Beach stretching for 1.4 kilometres. Yeppoon has a diverse choice of eateries, ranging from restaurants, cafés, and clubs.