Purchasing a caravan is probably one of the best decisions my husband and I have made coming into retirement. Prior to Covid we spent almost all of our holidays overseas. In fact, we have been travelling the world since we were first married 50 years ago.
When Covid came along, we didn't want to stop travelling so we hired a campervan and explored Tasmania. We loved it so much that when we got back home, we purchased our very own van and began travelling locally, with trips getting longer and further each time.
There is something special about hitting the open road in a caravan. For starters, there's the sense of freedom that comes with exploring a new destination at your own pace and being able stop virtually anywhere for some photos and a cuppa. But then there's also having the comfort and convenience of retreating to your home on wheels.
Living on the Gold Coast means we are spoilt for choice when it comes to where we can take our van. If we're after a treechange, we'll head west towards the Gold Coast hinterland, and if we're in need for a country escape, we'll continue further west to Southern Queensland Country and beyond. Lately, one of our favourite places to travel to is across the border into New South Wales, particularly the beautiful Northern Rivers region.
Even though we have two grown children and one grandchild whom we adore, we prefer to take our van on getaways during the week when the kids are in school so that we can enjoy some peace and quiet. For longer stays we go during the shoulder seasons – this is particularly the case if we plan on staying in caravan parks. That way, we can enjoy the park's amenities and facilities without having to compete with an influx of children and families and thus the park can remain a tranquil, peaceful retreat for our holiday.
As we made our way down the coast, our first stop was the sleepy coastal town of Ballina. We based ourselves at Discovery Park – Ballina, located alongside a tidal lake just minutes away from the Richmond River and the Town Centre. Not only did we choose Discovery Parks for its convenient location, but also because of their pet friendly policy, and we love taking our pup, Saffie, on road trips with us.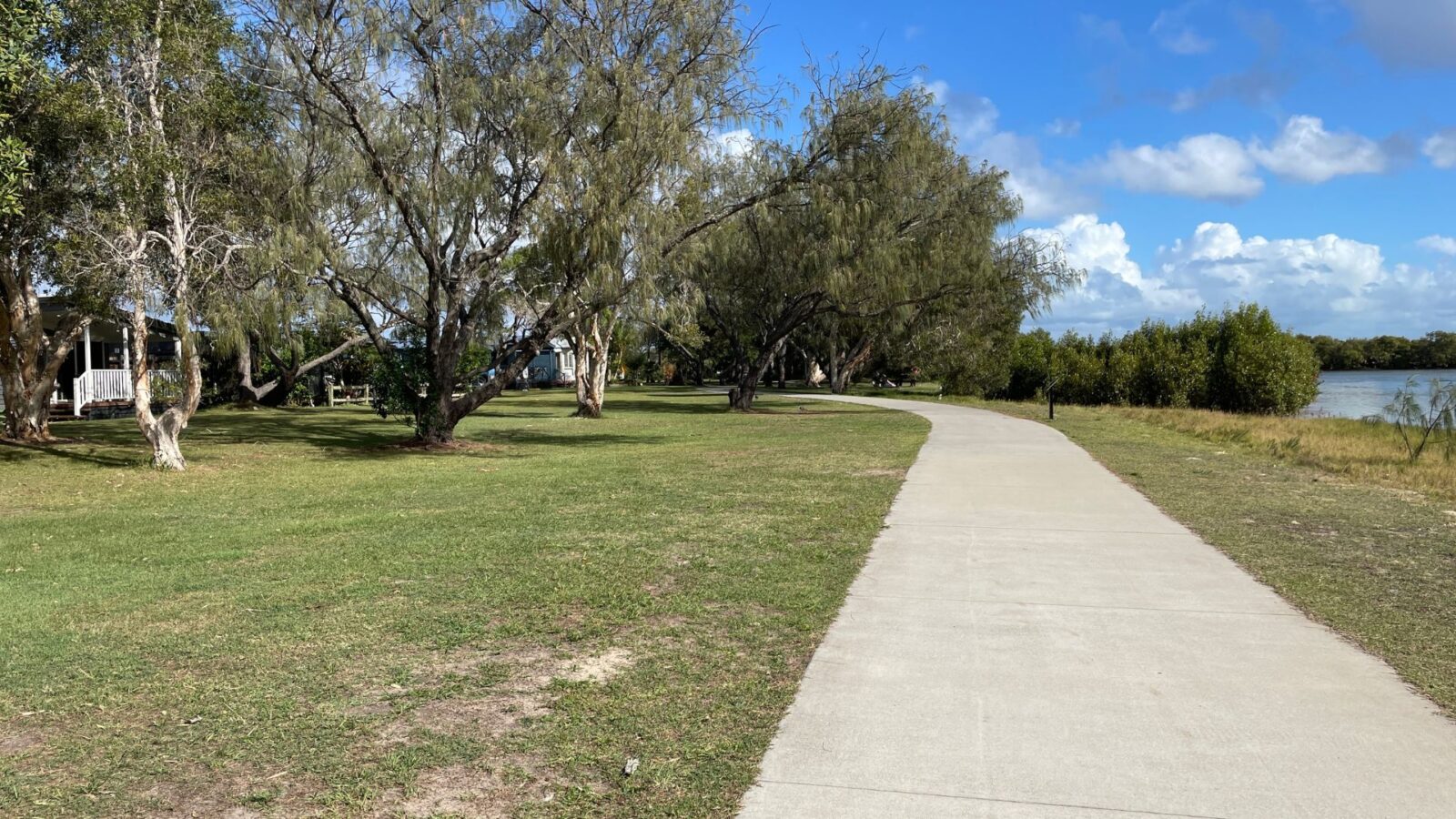 One of the first things we do when arriving at a caravan park is explore the grounds and the facilities available. The environment here is beautiful, and blends in wonderfully with Ballina's lush surroundings. There is an abundance of grassy areas with shady trees and benches facing the lake, making it a pleasant picnic spot to unwind.
There are plenty of activities to do within the park, including a cockatiel aviary near the main entrance, play areas for children, a tropical swimming pool, a pool table, a small gym, and a putt-putt golf course – which was actually one of our highlights! My husband Ken is still bragging about the hole-in-one he made.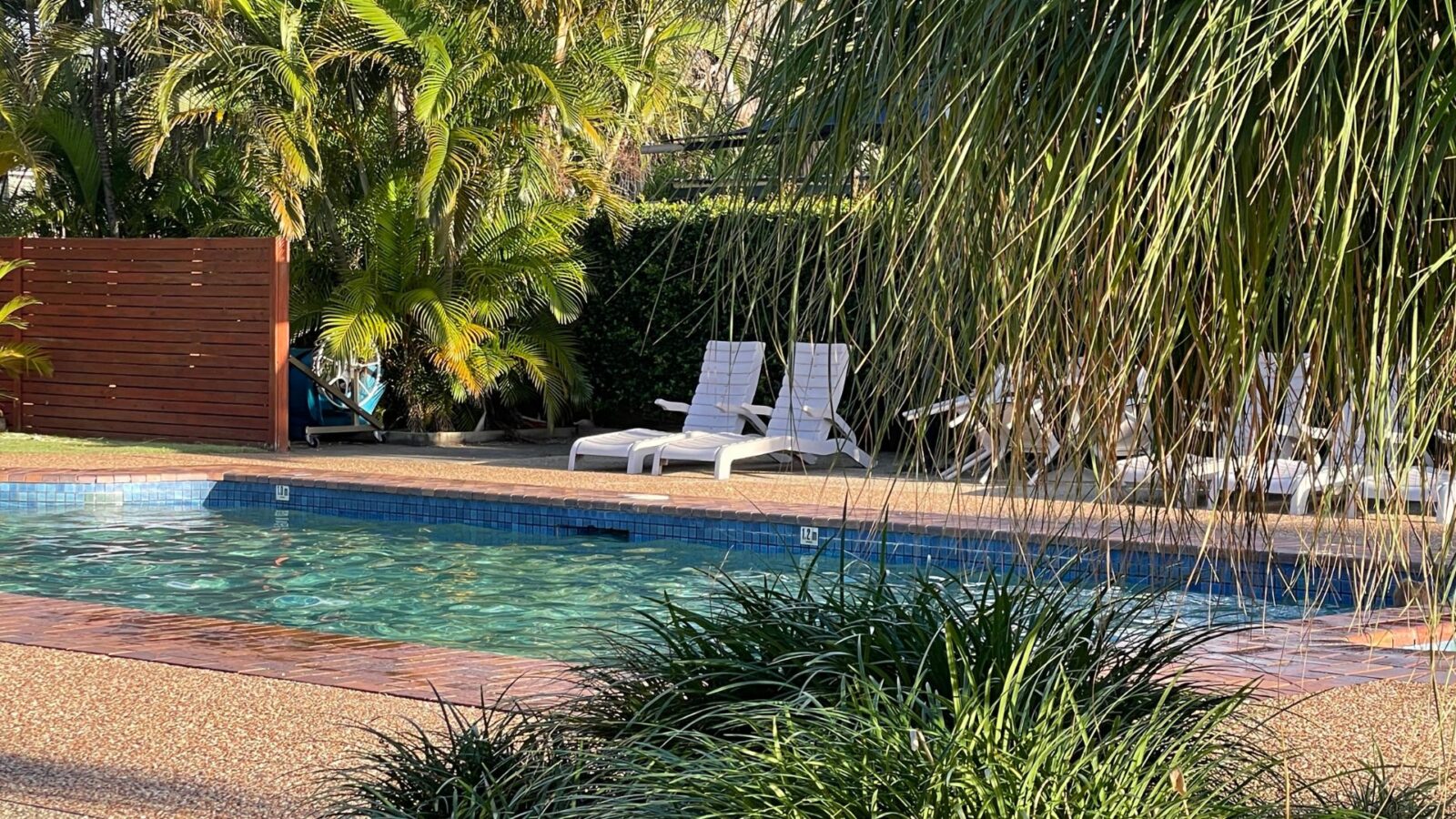 We then settled into our campsite at this gorgeous spot near the lake. We exchanged a few brief greetings and pleasantries with our neighbours, who all appeared to be roughly our age.