Mining is thirsty work and Greymouth has a special place in the history of New Zealand beer. Monteith's Brewing Company dates back to 1868 and is one of the oldest breweries in the country. You don't need to book a tour of Monteith's to have a taste of its delicious product, it has what's called an "open door policy" so it's easy to get a taste of the 10 different beers on tap. But a tour is recommended – it'll help you get a better understanding of what this special drop means to this equally special place.
Travel tips: Arrive on the TranzAlpine then hire a car. There are a multitude of nearby attractions, from the historic town of Blackball, where the New Zealand Labour Party was born to the Shantytown Heritage Park, where you can experience what life was like for those colonial gold miners.
2. Greenstone: A national treasure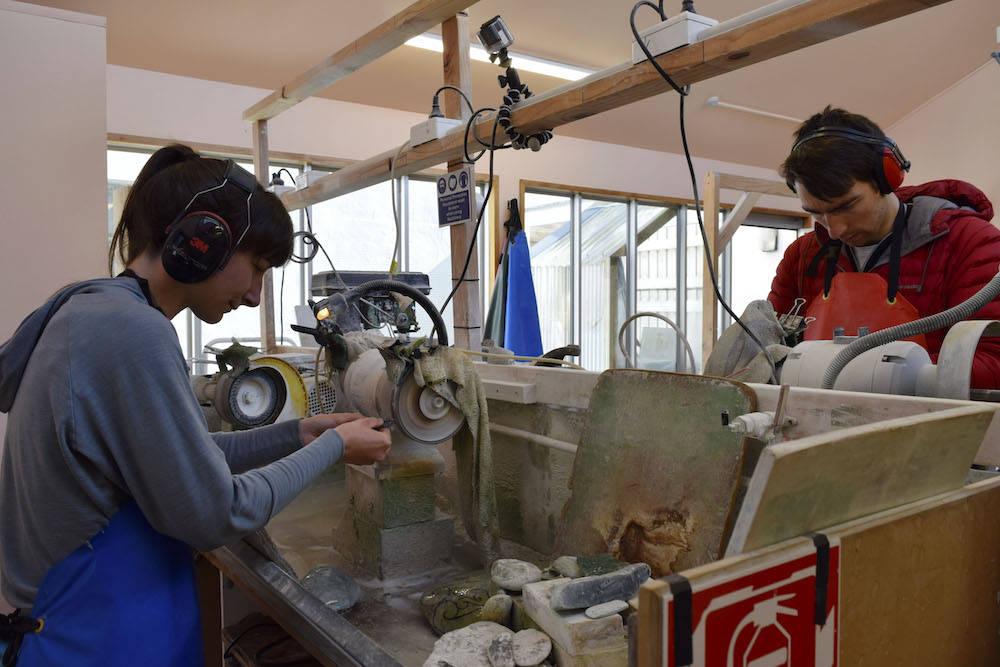 Greenstone is so important to Māori culture that the only place in the world it is found – the South Island of New Zealand – is named for it: Te Wai Pounamu ("pounamu" being the Māori name for this precious stone). For pre-European Māori, securing greenstone meant dangerous and gruelling journeys across the Southern Alps, and battles fought for control of the rivers rich in this resource.
The Arahura River is one such spot, but today exploring its beauty is as easy as booking a tour with Arahura Greenstone Tours. With the blessings of the local Māori tribe, follow the river – the snow-capped Alps looming beyond, native birds singing in the bush – and learn how to spot greenstone in its native environment, as you discover the legends of the local Māori. Then memorialise this stunning experience by carving your own motif onto a piece of greenstone.
Travel tips: Arahura Greenstone Tours depart near Hokitika, a historic town worth visiting in itself. Time your trip to coincide with the Hokitika Wildfoods Festival (early March) and join the thousands who flock to try the delicious local venison and whitebait, as well as the dubious "mountain oysters" and huhu grubs.
Read more: Cruise to New Zealand in 2023 from $1,999pp – or save big on touring!
3. Glaciers: A force of nature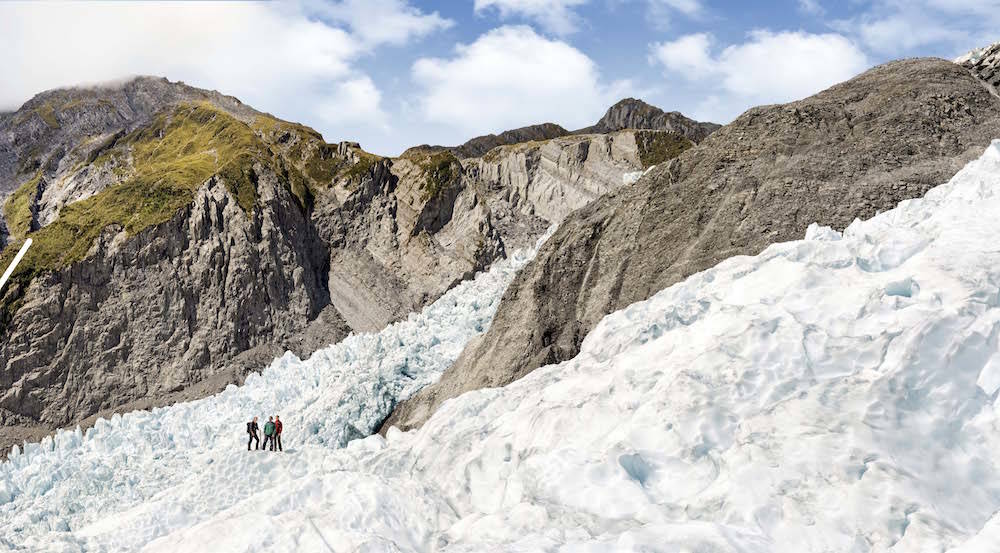 If you head south from Hokitika on State Highway 6, across icy-looking rivers spanned by one-lane bridges, with the deep green of Westland Tai Poutini National Park looming up on your left, you reach glacier country. Both the Franz Josef – the first you reach as you travel south – and the Fox glaciers are some of the world's most accessible: you can reach both by a relatively easy walk. But to really get a sense of the wonder of these rivers of ice, you're going to want to hop in a chopper.
A heli-hike with Fox Glacier Guiding, which offers a range of glacier experiences, will, after a short ride, deposit you some 800m above sea level, the picturesque Victoria Falls tumbling from a nearby cliff-top. Crampons applied to boots, you'll experience the best the glacier has to offer: crevasses that glow a beautiful deep blue in their depths, ice caves you can slide through, and pools of the clearest sweetest water you're ever likely to taste. The only thing that makes you happy about leaving is the fun of, once again, bouncing through the air in the helicopter.
Travel tips: Franz Josef village is the spot to stay in glacier country. The Glacier Hot Pools are a must-visit after a cold day on the glacier, while the West Coast Wildlife Centre lets you get up close with New Zealand's national bird, the kiwi.
Eager to tick New Zealand off your bucket list in 2022 or 2023? Travel at 60 is currently offering a range of discounts on tours and cruises across the Tasman. Learn more here. 
Have you visited the West Coast of New Zealand? Let us know all about it in the comments section below.