Headlining the Great Australian Culinary Voyage is Karen Martini, an acclaimed chef, restaurateur, author, and television host. Karen is the owner of Hero, a renowned Melbourne restaurant that focuses on global cuisines and seasonal Victorian produce. She is well-known for her regular appearances on Better Homes & Gardens, sharing her culinary expertise with viewers. 
Karen will be designing an exclusive degustation menu in her takeover of the Steakhouse at the Verandah dining venue* and creating a delicious three-course menu for Queen Elizabeth's main dining room, Britannia Restaurant.
You'll also have the chance to learn more about Karen's career and deepen your understanding of Australian food culture through talks and panel discussions.
Karen will be joined by other coveted chefs such as pastry chef Darren Purchese; food icon known for cooking with Indigenous and native foods, Mark Olive; TV personality and chef Gary Mehigan; drinks expert and journalist Katie Spain; and legendary entertainer and comedian Cal Wilson. 
Enjoy visiting the popular ports of Adelaide and Hobart
Along with indulging in exceptional dishes onboard, you'll also have the opportunity to step off the ship and immerse yourself in the local food scene of Adelaide and Hobart on port days.
Port Adelaide offers endless culinary delicacies for you to enjoy, along with a captivating art scene, and native wildlife to discover.
You'll have no shortage of unforgettable memories as you indulge in local food markets, explore museums and maritime history, and stroll through streets lined with 19th-century buildings. 
Despite its smallness, Hobart is jam-packed with history, culture, and art and is home to an incredible emerging food scene that's garnering a lot of attention from foodies across the nation. 
Port Hobart will take you on a journey through time with Georgian and Victorian architecture while you enjoy an abundance of cafes and boutiques. 
Immerse yourself in the Queen Elizabeth experience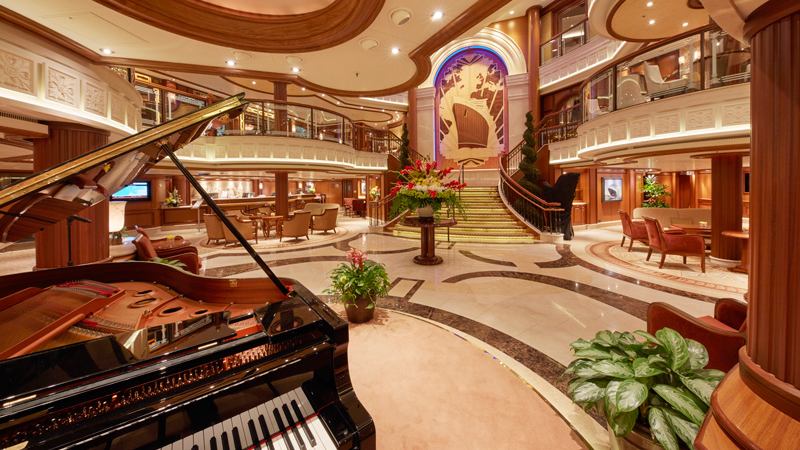 When you're not treating your taste buds, you can choose from one of the many onboard experiences to keep you busy. 
From sporting activities, al fresco entertainment, evening events, and glamorous galas, this lady of the sea will keep your belly full, and your mind entertained. 
Not to mention a part of the signature Queen Elizabeth experience includes a daily traditional afternoon tea complete with white-gloved waiters who are on hand to serve you a warm cup of Twinings alongside delicious cucumber sandwiches, delectable scones, and fresh pastries.
Secure your cabin today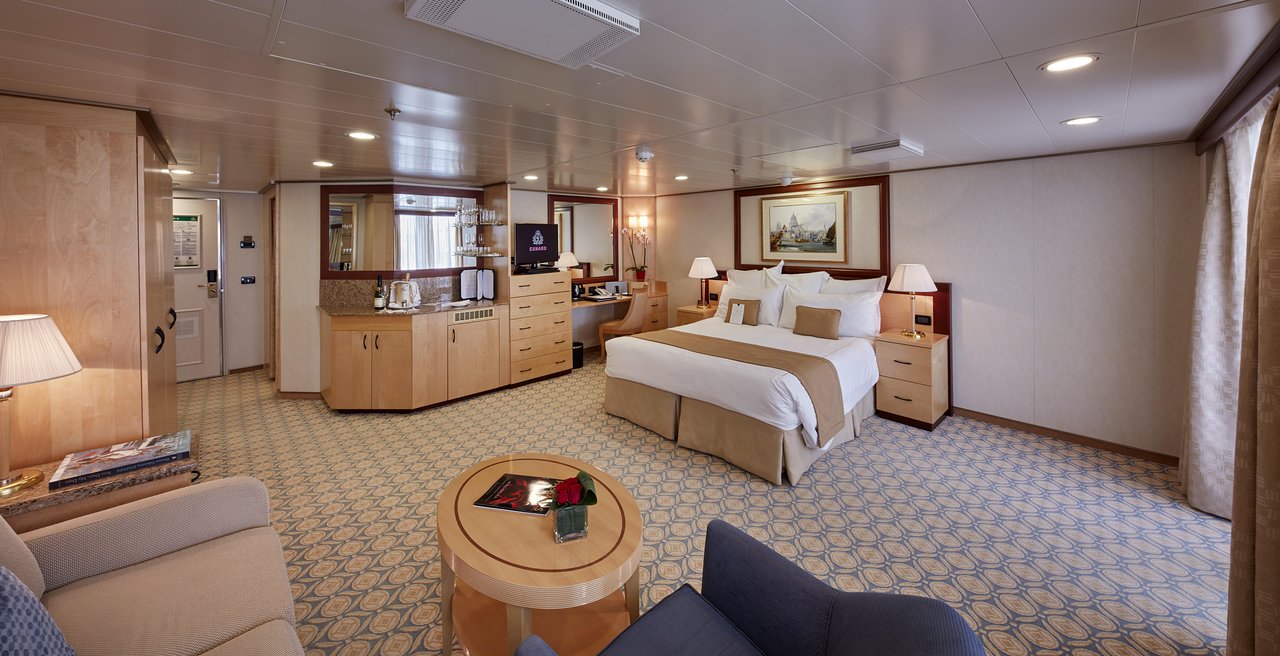 If you're ready to book your spot on this tantalising cruise, then brace yourself for some amazing deals.
In a dream scenario for most cruisers, imagine booking yourself an inside cabin and walking away with a FREE double upgrade to a balcony cabin, all made sweeter by the fact that this incredible deal is available for a limited time only.
But that's not all, Travel at 60 is sweetening the deal even further. Book this trip with our over-60 travel agency and we'll get you extra onboard spending money that you can put towards some of the mouthwatering premium dining options on board or some of the bespoke shore excursions in Tasmania – but only until September 15, 2023.
For the ultimate royal experience, you can opt to stay in a Queens Grill Suite. These staterooms ooze luxury, with velour robes and slippers, champagne and chocolates on arrival, and your own personal butler and concierge to cater to all your cruising needs. Not to mention you'll also enjoy priority embarkation and disembarkation.
Immerse yourself into the culinary world aboard the Queen Elizabeth and meet fellow foodies on this exciting seven-night cruise departing from Melbourne on January 5, 2024. Secure your preferred cabin today.