High Tea fit for a Queen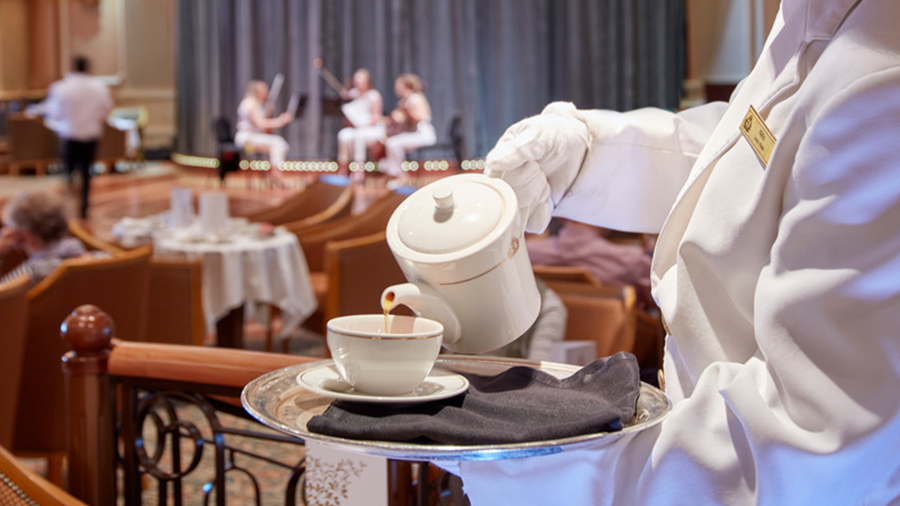 Experience the epitome of indulgence with an hour of Afternoon Tea, served by impeccably dressed white-gloved waiters, as a live string trio plays beautiful classical music.
Served in a room modelled after Queen Victoria's ballroom at Osbourne House, sip on tea while savoring every delectable bite of freshly cut cucumber sandwiches, just-baked scones, and irresistible pastries.
Black tie events and evening performances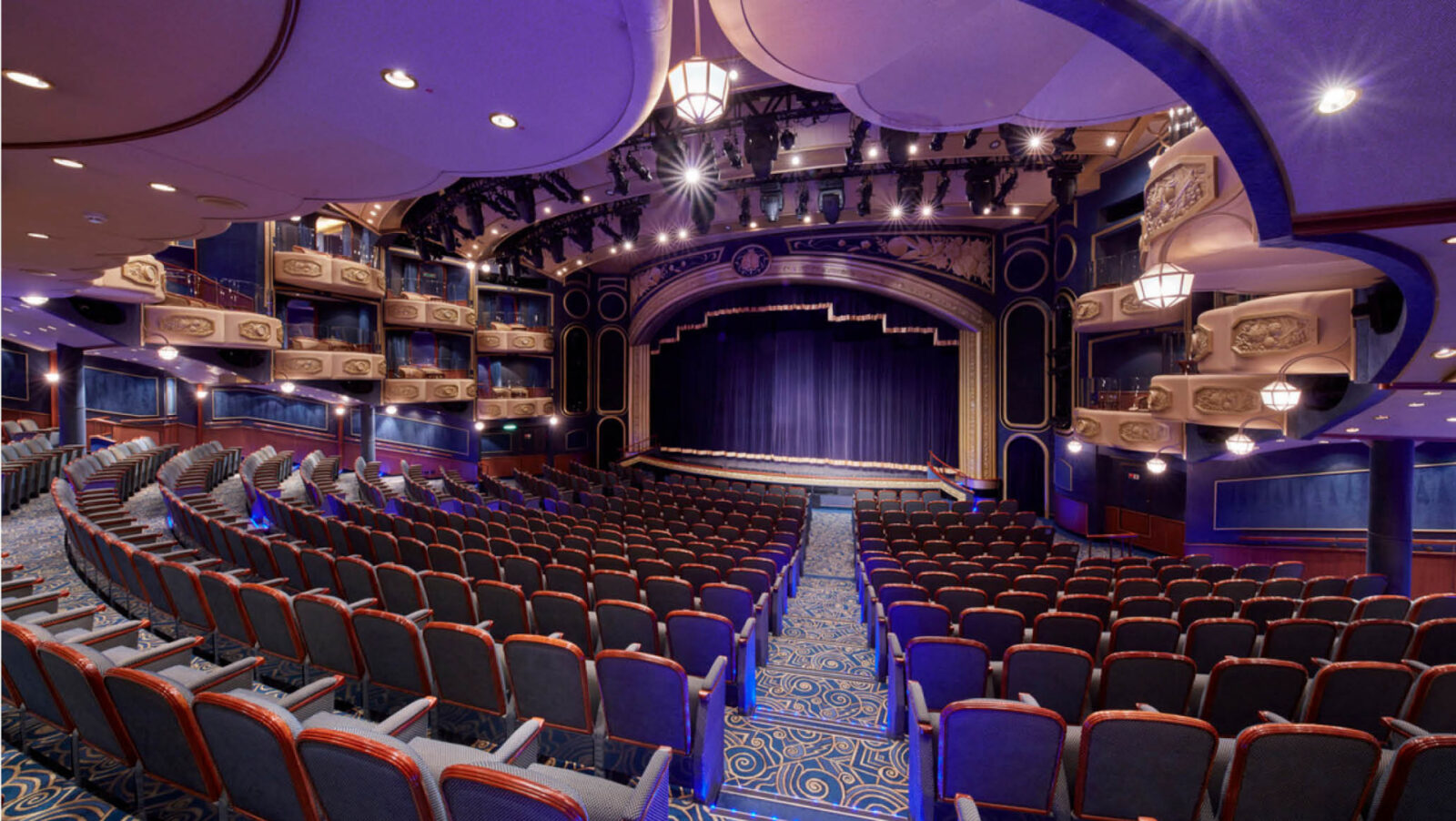 Dress to the nines in your finest black tie attire for a memorable Gala Evening/Night, a highlight-filled with excitement, bringing scenes from glamorous 1920s Hollywood movies to mind. 
Guests emerge from their rooms dressed in stunning ball gowns and tuxedos, creating a beautiful spectacle that's sure to amaze and inspire.
On top of these magnificent Galas, you'll be treated to West End-style productions or abridged Shakespeare performances in the three-tier, 850-seat Royal Court Theatre, which draws its design inspiration from London's Palladium and even features private boxes. 
With a talented lineup of vocalists, instrumentalists, illusionists, aerial performers, and comedians, there's always something to keep you entertained.
Port highlights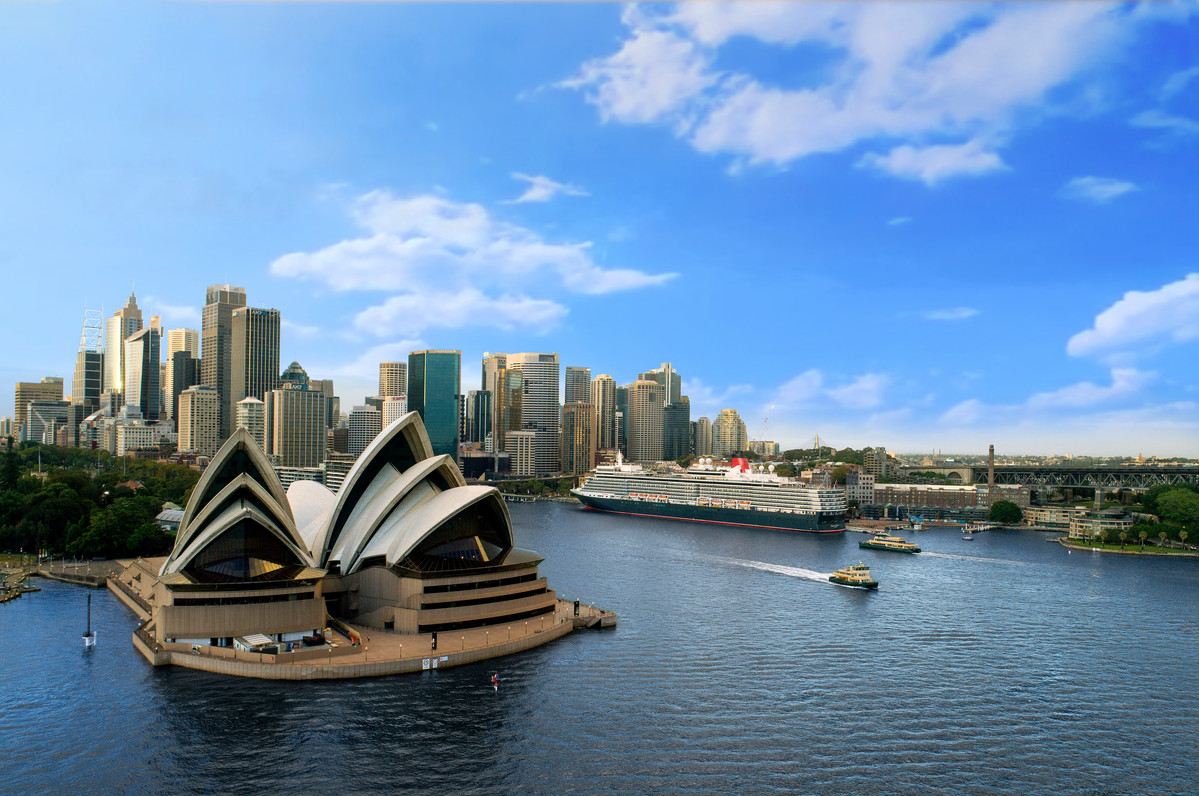 The highlights don't stop with the onboard experiences on this cruise!
This roundtrip of Australia aboard the Queen Elizabeth includes a number of incredible stops, adding to the already impressive experience you'll have.
From Sydney, your first stop is Airlie Beach; the gateway to the breathtaking Whitsunday Islands, where you can soak up the sun on pristine beaches, snorkel in crystal-clear waters and explore the lush tropical rainforests. 
Next, Darwin awaits with its rich history and multicultural charm, where you can witness stunning sunsets and explore the majestic Kakadu National Park. 
From there, the cruise heads to Bali, where you can indulge in the island's vibrant culture, exquisite cuisine, and stunning beaches.
Adelaide, Melbourne, Hobart, and Port Arthur are also included stops, each with their own unique charms, from the lush wine regions of South Australia to the cultural and culinary delights of Melbourne, and the rugged natural beauty of Tasmania.
Including many more stops, this cruise brings a diverse range of ports and experiences, promising to be a journey of a lifetime, full of adventure, culture, and natural beauty.
The Australian Circumnavigation cruise departs Melbourne and Sydney in October 2024. Cabins are on sale now with a special $100 pp discount for Starts at 60 readers. 
Book with our Australian over-60s travel agency by Wed 22 March to halve your deposit — fully refundable until early next year! Learn more here.