With a perfect balance between modernity and timeless elegance, this lovely lady of the sea's design takes inspiration from the past, incorporating elements of classic ocean liners into the ship's aesthetic while also infusing a contemporary twist. 
The result is a stunningly beautiful vessel that pays homage to the golden age of cruising while still feeling fresh and new, with every inch of the Queen Anne exuding a sense of glamour and sophistication that is simply unmatched. 
But it's not just the interior design that makes the Queen Anne stand out. She also offers a more modern approach to cruising that appeals to a wider range of travelers. With state-of-the-art amenities, high-end dining options, and a diverse range of activities and entertainment, the Queen Anne has something for everyone.
What can you expect aboard the Queen Anne?
Whilst you're cruising from one destination to another, one of the most appealing aspects of cruising aboard the Queen Anne is the sheer variety of activities and experiences available.
Whether you prefer a low-key, relaxing vacation or an action-packed adventure, you can choose for yourself how little or how much you want to participate in the ship's offerings.
That being said, there are certain experiences that are simply too special to miss. 
Exceptional dining experiences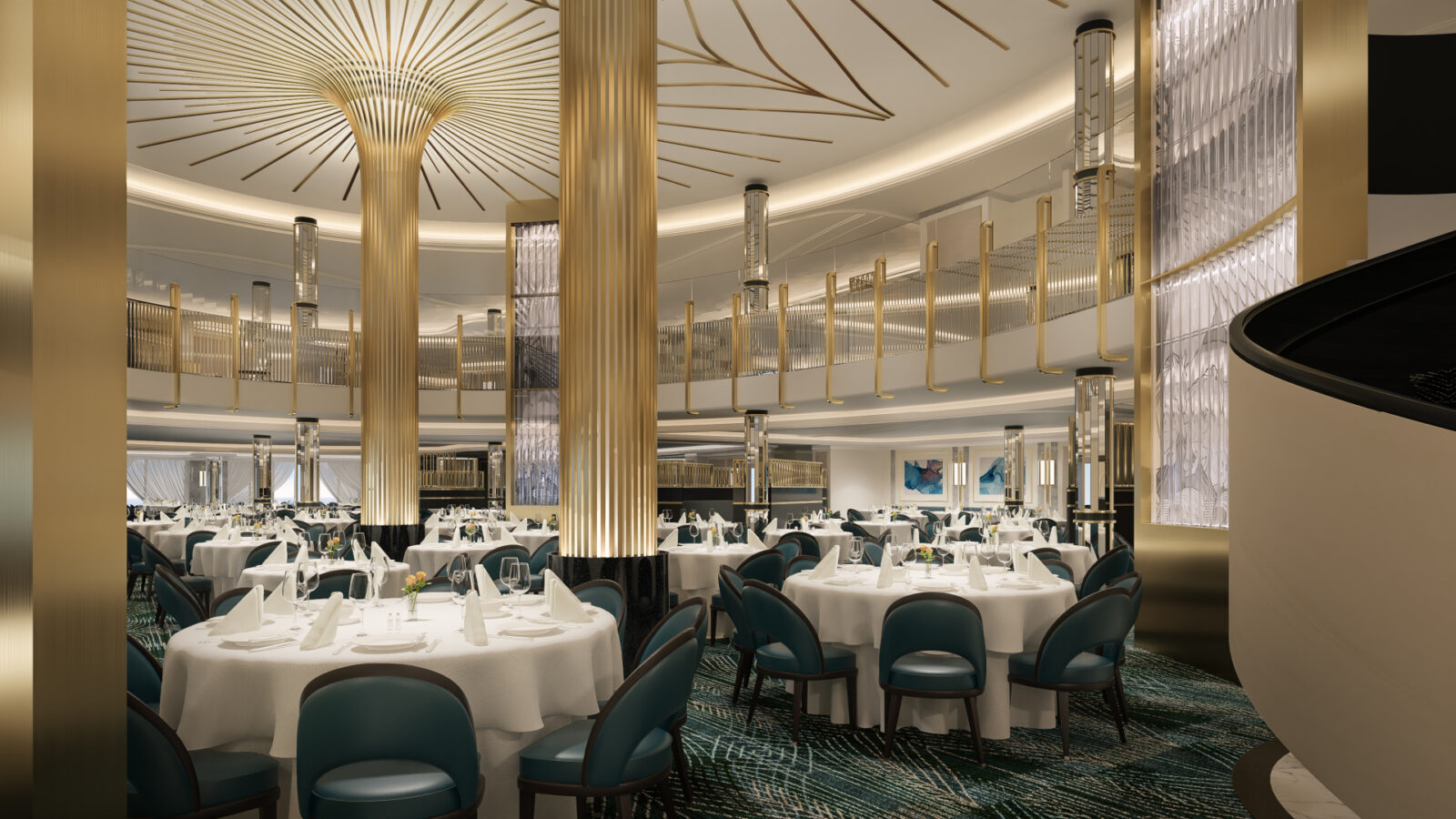 Delicious and sophisticated dining is a hallmark of the Cunard fleet, and the Queen Anne is no exception. 
You can dine in decadence at the main restaurant the Britannia, where your exquisite meals are paired with the perfect wines, all served to you with White Star Service – making the experience an unforgettable event in itself. 
Treat yourself to the Queens Grill dining experience, noted as the epitome of luxurious dining, whether you'd enjoy a special culinary request or simply want to enjoy the delectable menu presented. 
With a range of high-end restaurants and cafes serving up world-class cuisine, foodies will be in heaven aboard this ship.
A luxurious hour of Afternoon Tea served by white-gloved waiters
A time-honored tradition that has been passed down through generations of cruise passengers, Afternoon Tea on the Queen Anne is an experience full of extravagance. This classic British affair features freshly cut cucumber sandwiches, just-baked scones, and delectable pastries, accompanied by fine Twinnings tea while an orchestra plays in the background.
Extravagant Gala evenings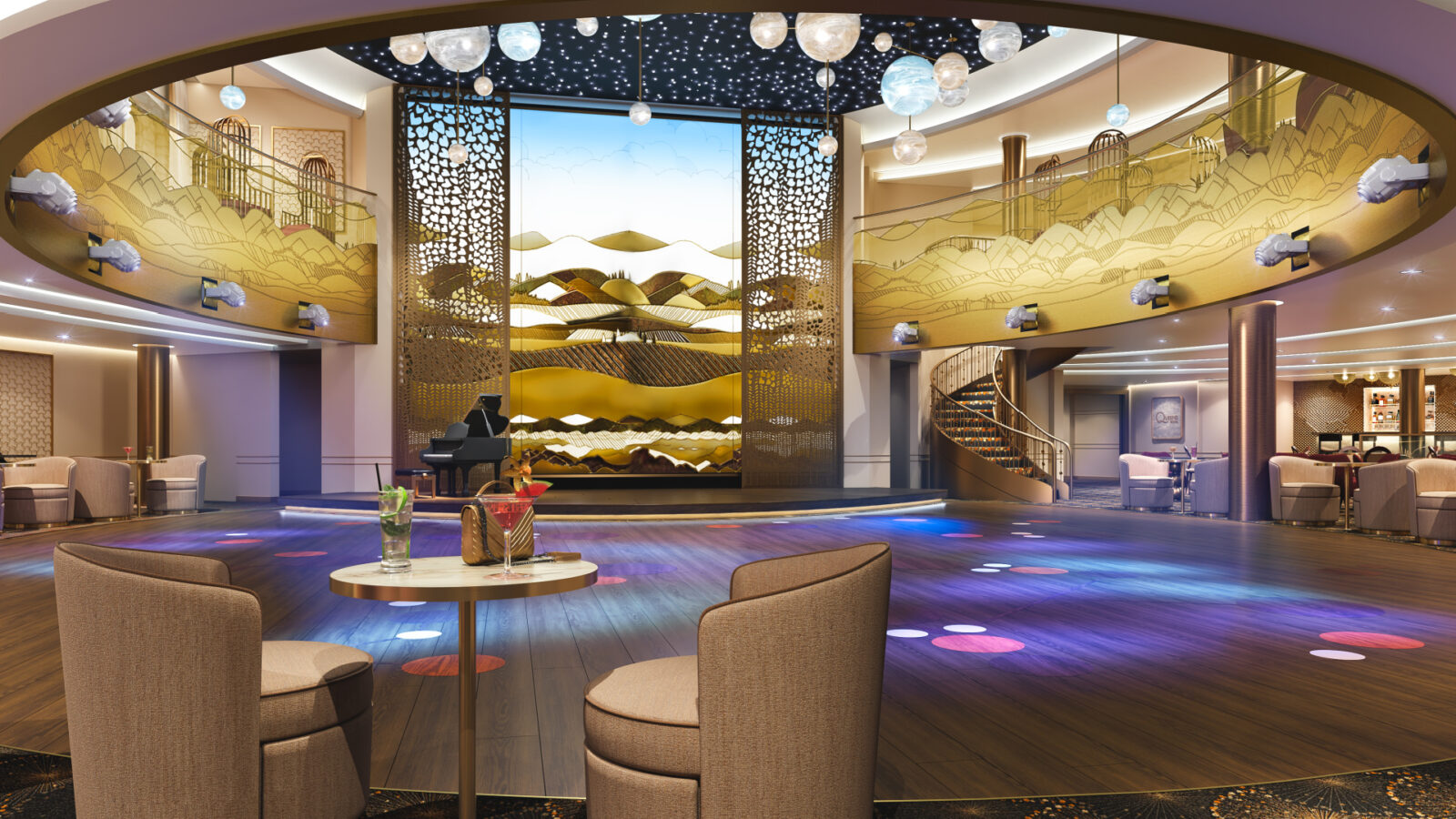 One of the stand-out events is the Gala Evenings onboard the Queen Anne; a highly anticipated and a true highlight of the cruise. From stunning ball gowns to dapper tuxedos, the attire is a sight to behold.
Never a dull moment
Of course, there are plenty of other activities and events to enjoy as well, from live entertainment at the Bright Lights Society show bar to fun-filled sporting activities.
But if you're looking for some moments of rest and relaxation, step into Mareel Wellness & Beauty spa where you can enjoy a rejuvenating pampering.  
Boredom is non-existent aboard this lady of the sea, with each day presenting fresh opportunities to revel in the opulent and exclusive experience that has earned this luxury fleet its beloved reputation.
Where will the Queen Anne's first voyages take place?

The Queen Anne is set to debut her maiden voyages in 2024/2025, including the much-anticipated Queen Anne Maiden World Cruise in January 2025, where cruisers will have the chance to indulge in the VIP experience and travel in style, all while exploring the world.
This 107-night world cruise will take you on a luxurious journey to over 30 ports across five continents, from the picturesque sunsets in Hawaii to the stunning scenery of New Zealand and the mouth-watering delicacies of Sri Lanka – there's no shortage of experiences to be had.
However, if you prefer a shorter cruise, the Queen Anne offers several world cruise segments in and out of Sydney. 
You can be part of the historic first visit to Australia by embarking on the Southampton to Sydney (49 nights) or New York to Sydney (40 nights) voyages, or depart from Sydney on the Sydney to Singapore or Sydney to Southampton routes.
Ready to see the world in regal luxury?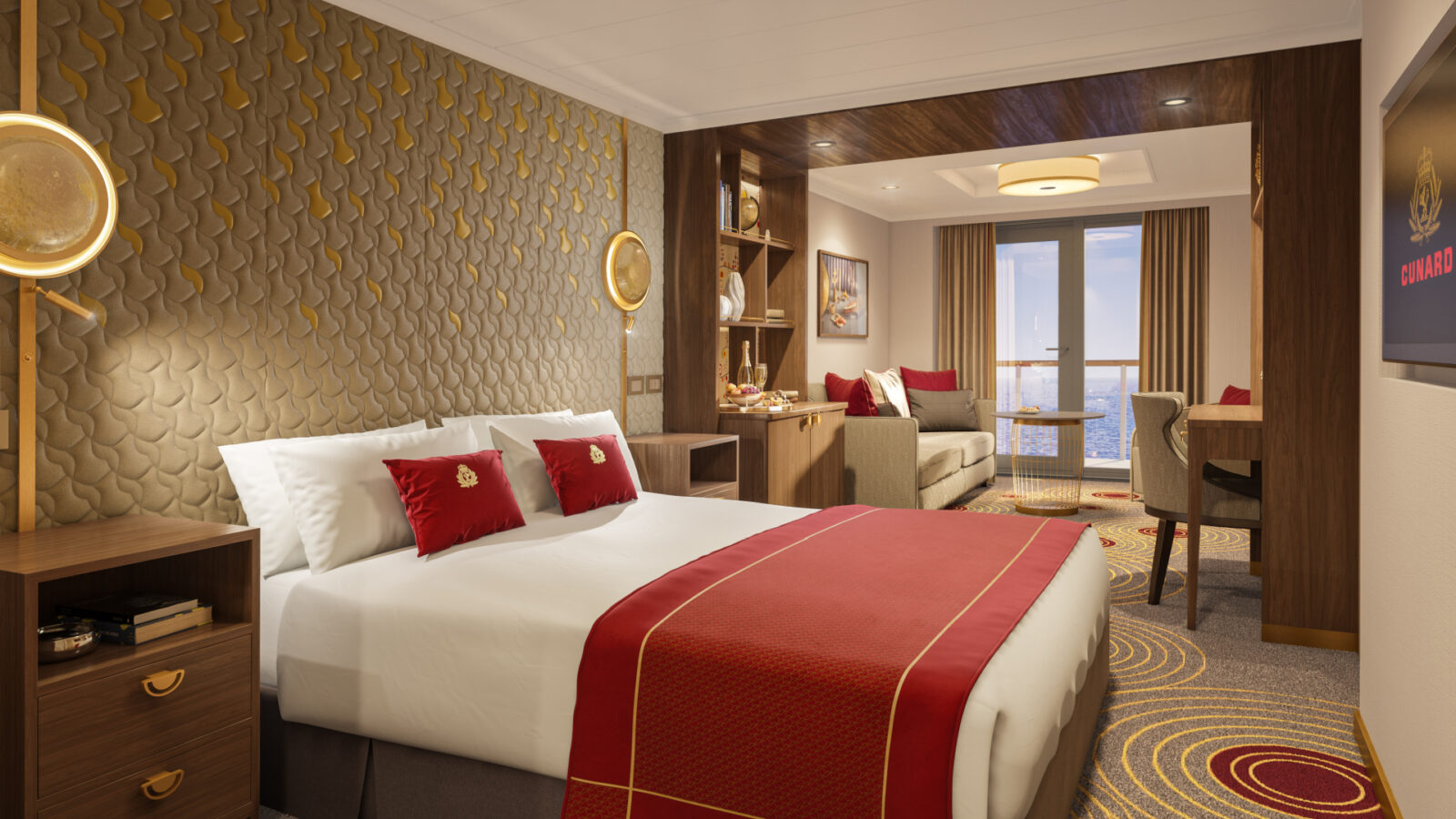 With Travel at 60's current sitewide sale, you can enjoy even greater savings on your dream vacation.
Book now and receive guaranteed discounts on all holiday bookings over $5,000 per person, with an exclusive offer of $500 off per person on the full world cruise or $1,000 off per person if staying in a balcony cabin or suite, courtesy of our Australian travel agents. Plus, with fully refundable deposits until six months before departure, you can secure your preferred cabin without any worry.
Don't miss out on this extraordinary opportunity to travel the world in unparalleled luxury aboard the Queen Anne.