Since its origins, Easter has been a time of coming together, feasting and playing games. Each culture has its own unique ways to celebrate Easter. In Australia, we have known Easter as the time to nibble on chocolate bunnies, enjoy an Easter egg hunt and baking hot cross buns. As it is the Easter long weekend, let's delve in and find out how the rest of the world celebrate Easter.
Poland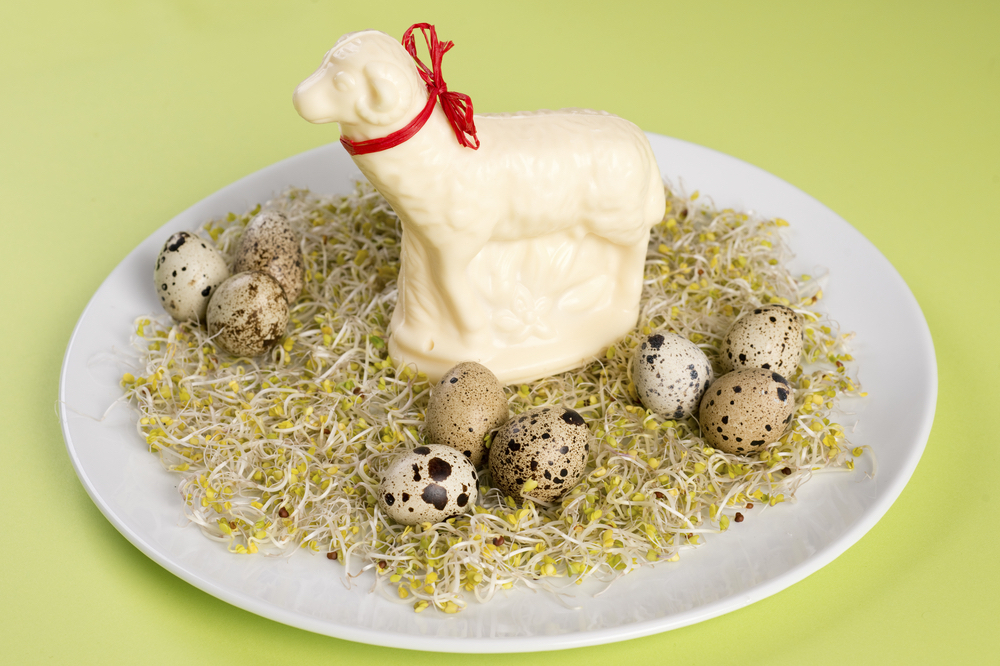 We love butter on a warm hot cross bun, but Poland take the use of butter at Easter to a whole new level. The Polish sculpt butter into the shape of a lamb, typically decorating it with peppercorn eyes and a red ribbon around its neck. The butter lamb is often the centrepiece of the table, said to symbolise the Lamb of God. It's becoming increasingly common to purchase the butter lamb at markets instead of making it.
Germany
Roughly four weeks before Easter, a centuries-old tradition in Germany is to hang decorated eggs to trees from colourful ribbons. The eggs are mouth-blown and typically painted in colourful motifs – some are even decorated with clay or crocheted casings. The most famous Easter egg-decorated garden, Saalfelder Ostereierbaum, where trees were donned with thousands of eggs, unfortunately closed in 2015.