3. Copenhagen, Denmark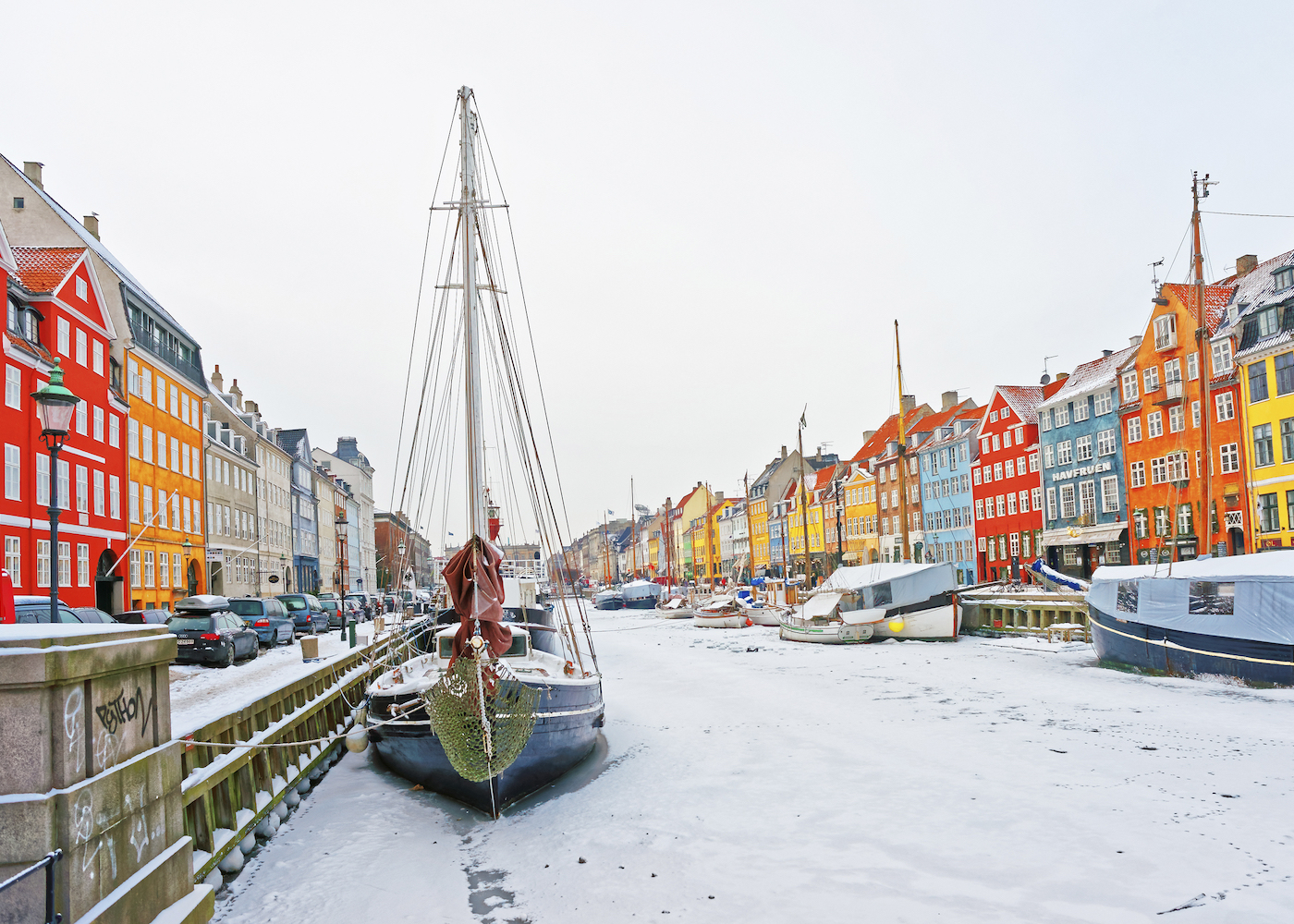 Experience the Danish philosophy of hygge at its finest in Denmark. Hygge (pronounced hooga) translates to a cosiness found through enjoying the little things and putting happiness as a paramount goal in life. Wander the frosty streets without a care in the world, feeling the snow fall in your hair, before retreating to a cosy cafe and enjoy a hot cuppa snuggled in plush blankets, all under well-designed lights. The Danish are famous for their design after all. 
Read more: Cycling through Paris is magic at sunset
4. Belgrade, Serbia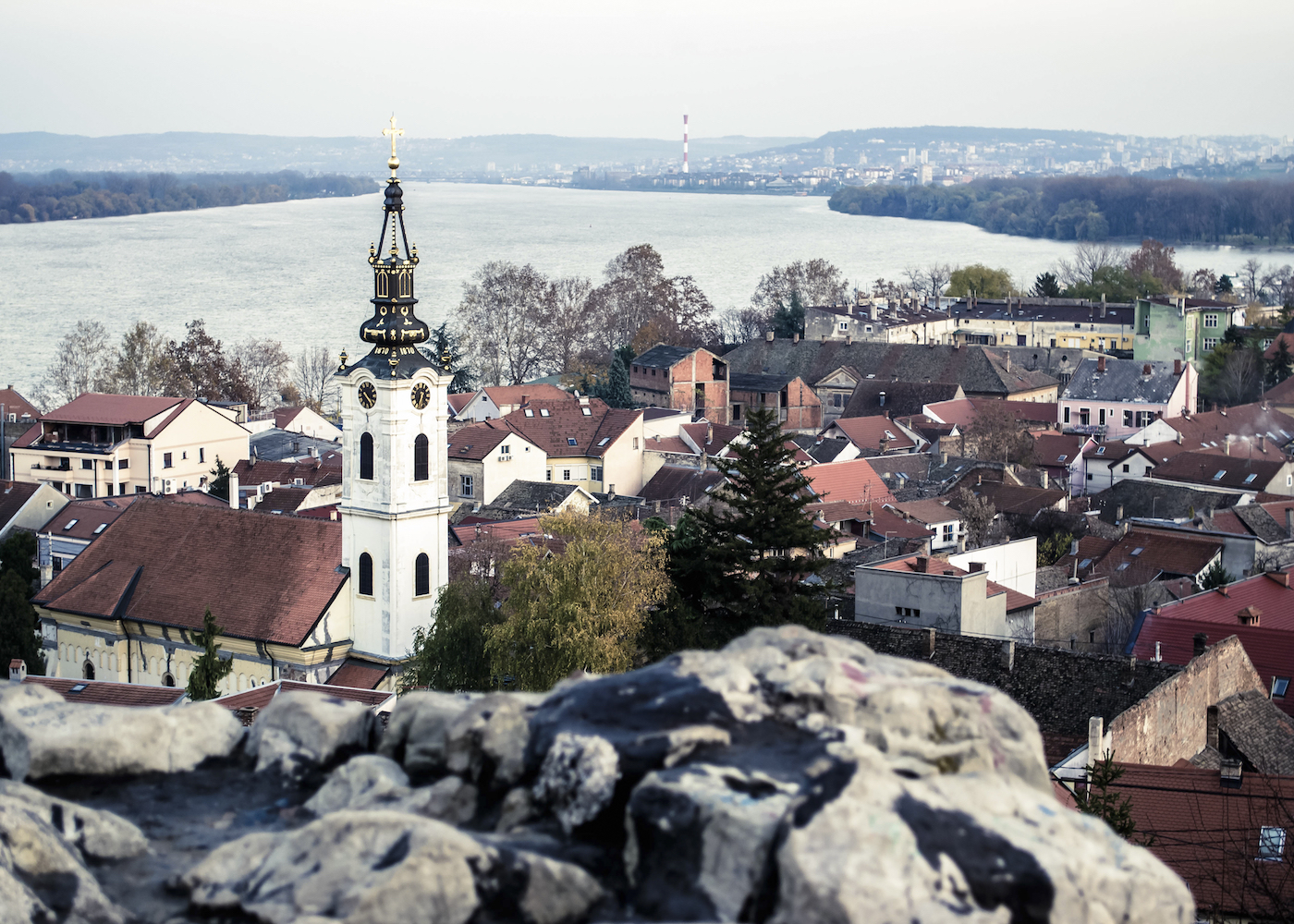 For history-lovers, Belgrade is possibly the most exciting city on the list. It's a city that's looking towards the future, but is still reminded of its past at every corner – some events recent, some ancient. Soviet-style apartment blocks are scars against awe-inspiring Habsburg masterpieces. It's also the point where the Sava River meets the Danube. Belgrade translates as 'White City', so best explore when it's covered in snow. 
5. Tallinn, Estonia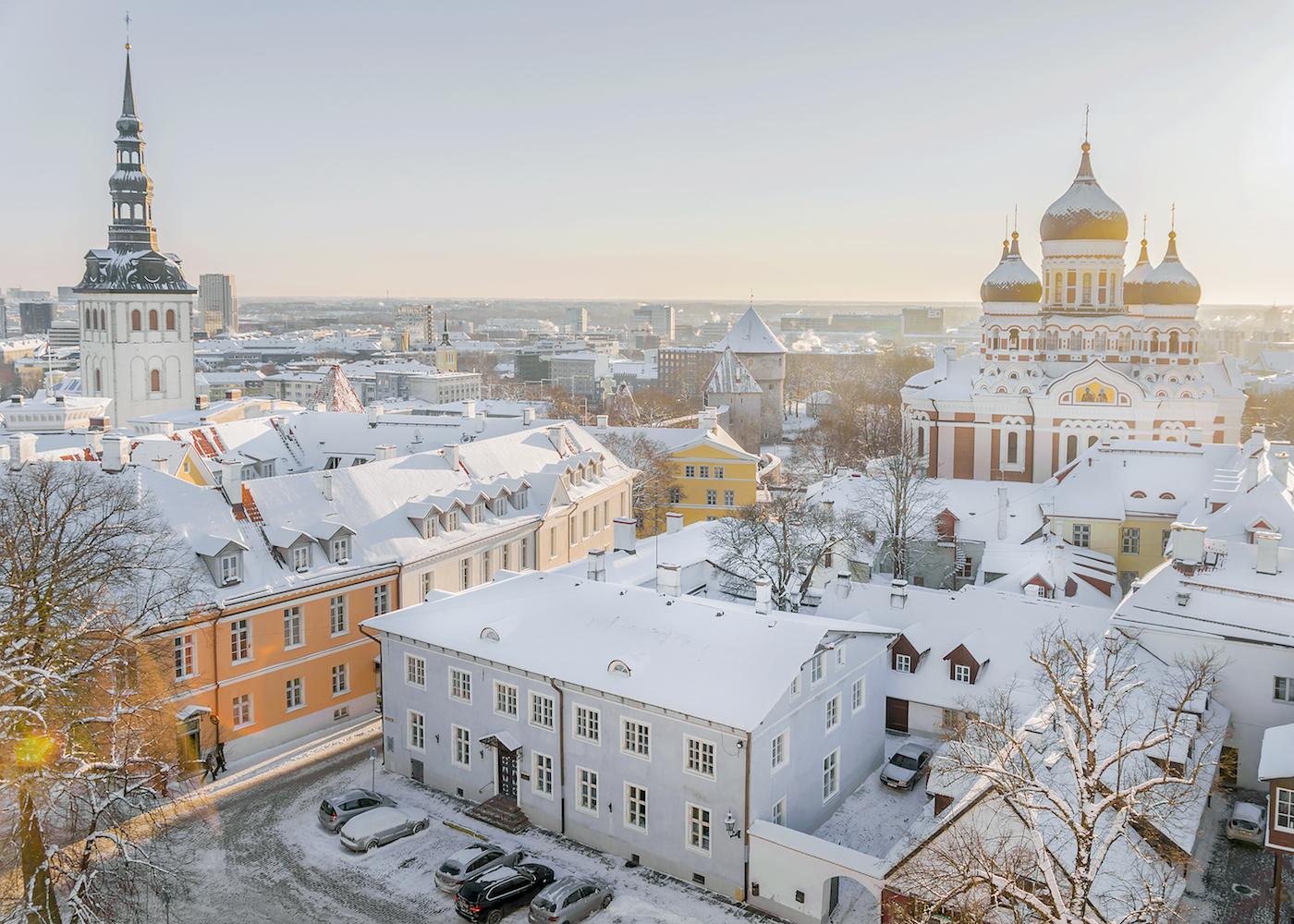 Tallinn is a mix of Medieval and modern, without getting too caught up in the modern. Estonia's capital on the Baltic Sea, its brightly coloured buildings and cobbled streets are no doubt beautiful, but the Old Town steals the show. It's one of the best preserved Medieval towns in Europe and as so, is a World Heritage Listed site.
Read more: Your guide to deciding if you should get a Europe rail pass
6. Bled, Slovenia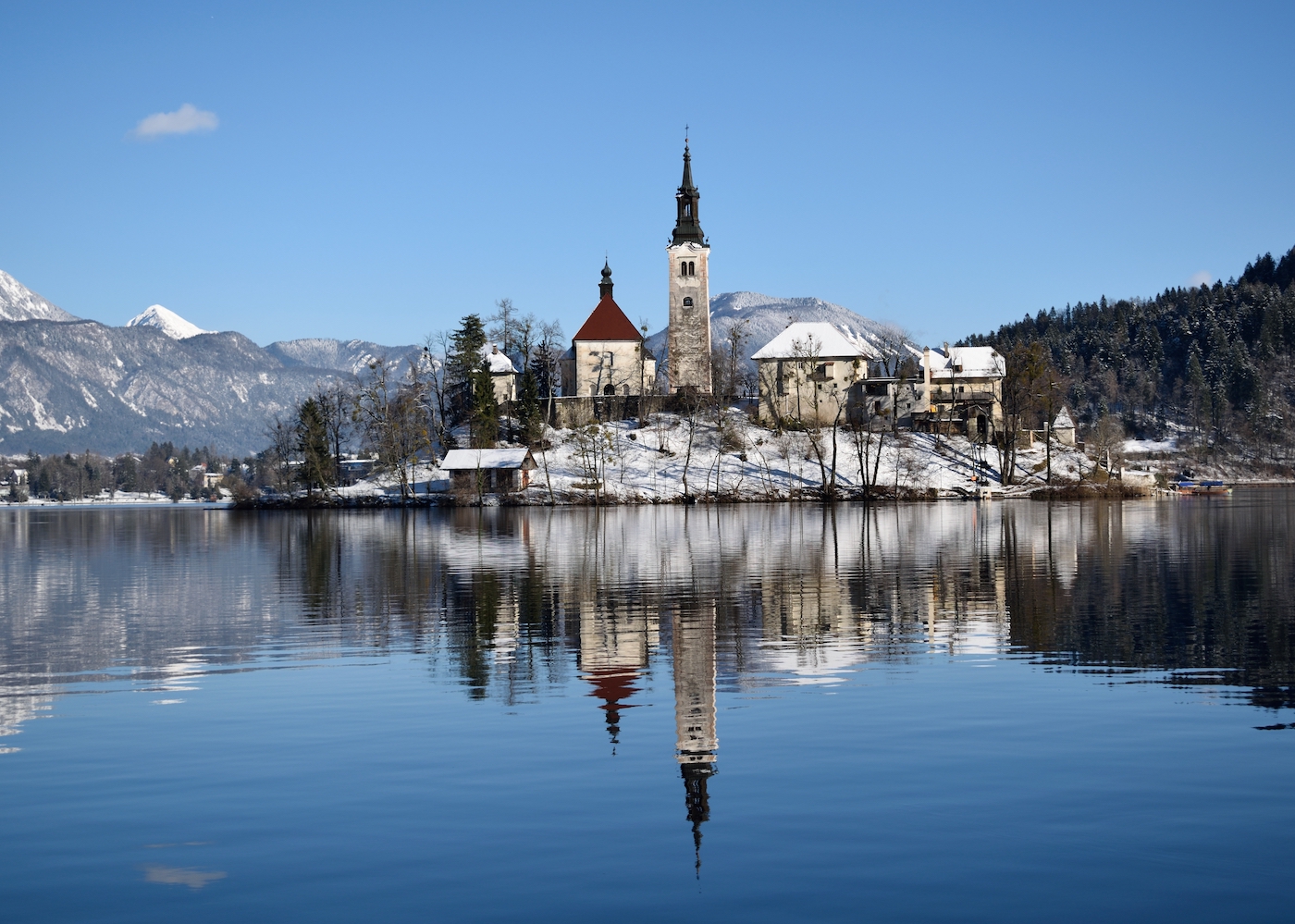 Bled is a little resort town in Slovenia set on a glacial lake. In the middle of the lake is a church where local weddings take place. The church has 99 steps and it's custom to have a groom carry his new bride up the steps. People have loved the region of Bled for so long that on the little island, there are even traces of human prehistory. Bled can get very busy in the summertime, so winter is not only a picturesque time to visit, but also great to escape the masses. 
7. Cesky Krumlov, Czech Republic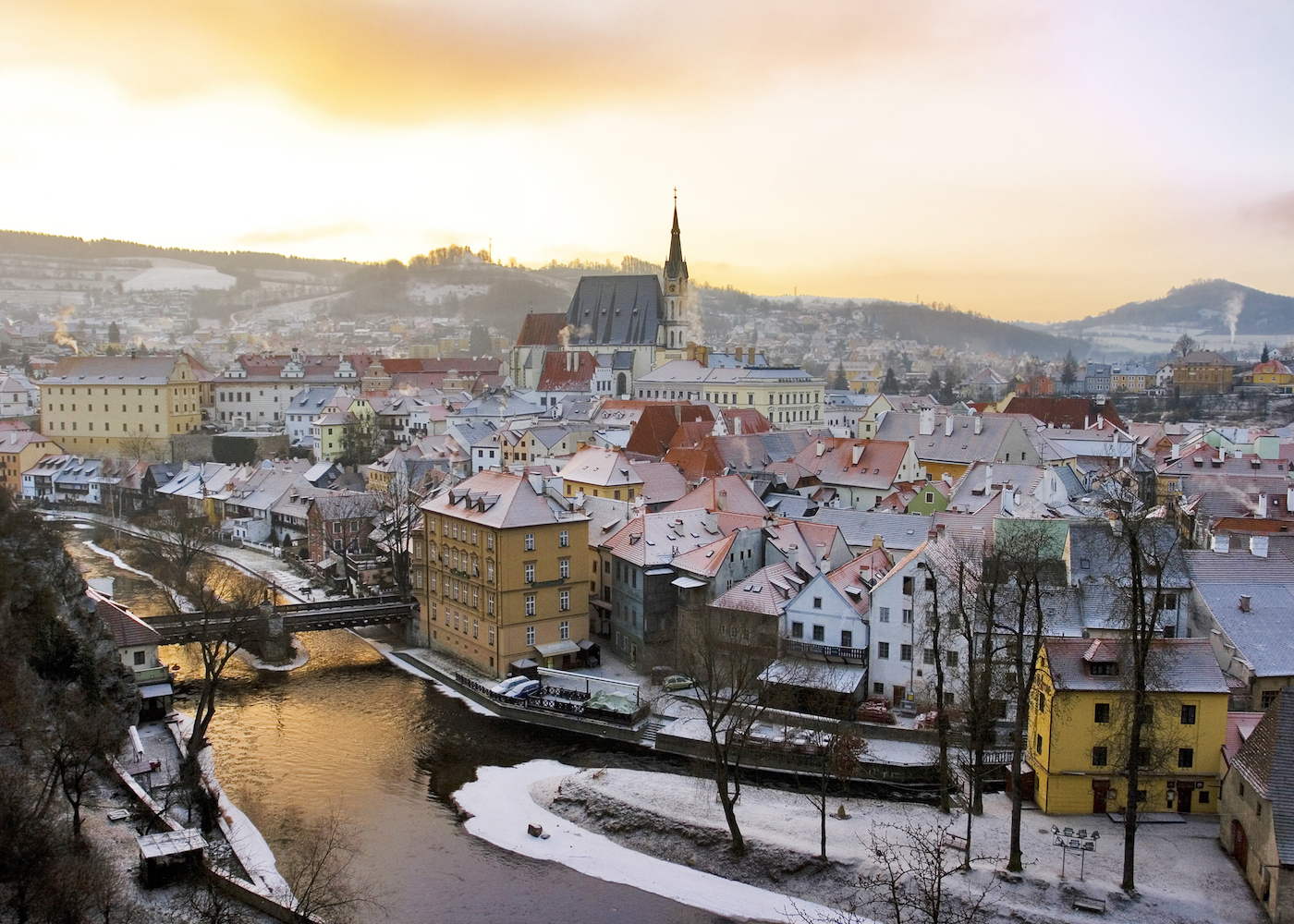 Cesky Krumlov is perhaps one of Europe's most stunning cities in winter. You can walk from one end to the other in 20 minutes, but you're sure to stop quite a few times along the way to marvel at the baroque architecture, a castle and sparkling Vltava River. It's wonderful to visit in winter when the crowds are gone and the castle is draped in snow.