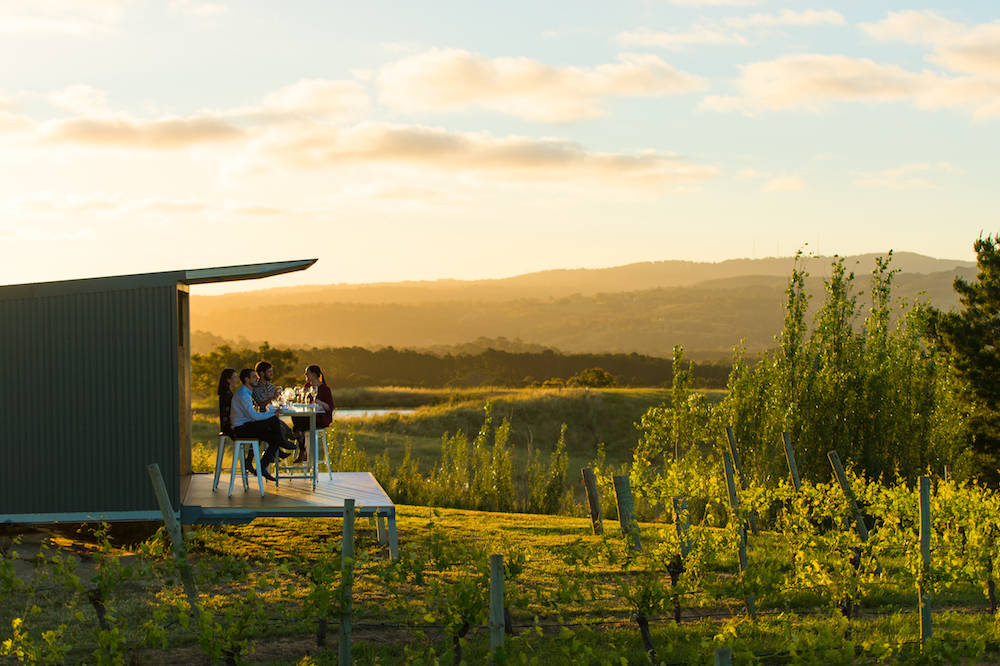 Central Market
How many titles can one place have? It's the largest undercover market in the southern hemisphere, the oldest fresh-produce market in Australia, and South Australia's most-visited tourist attraction.
Established in 1869, the market was an instant hit. Back then, on January 23, a group of market gardeners made their way to the city to sell their produce. The doors opened at 3:15am, more than 500 people turned up and everything was sold by 6am.
It's been a mecca for multicultural cuisine and fresh produce ever since, bustling with market traders and foodies all year round for nearly 150 years.
A great place to visit even if you're not hungry.
Mount Lofty Summit Lookout
About 15km east of Adelaide, rising 710 metres above sea level, you'll find Mount Lofty Summit.
It's the highest point in the southern Mount Lofty Ranges, and a popular attraction for locals and tourists alike who come here to gaze out at sweeping views of the Adelaide plains, from the city skyline to the coast.
The lookout is home to Flinders Column – built in 1885 in honour of Matthew Flinders, who named the ranges in 1802 – as well as an information centre, restaurant and gift shop at the top.
From here, you can also follow popular walking trails down to Waterfall Gully or Cleland Wildlife Park, or join the Heysen Trail and walk a small section of this epic route.
Bridgewater Mill
You'll find this iconic restaurant in the heart of the Adelaide Hills, just a short drive from the city. Housed in a historic and utterly beautiful 1860s flour mill, the spectacular waterwheel makes for a picturesque setting and brilliant photo op.
Once upon a time, award-winning flour was made here. These days it's contemporary Australian food (with multicultural influences), inspired by regional produce.
The Lane Vineyard
About a quarter of an hour up the road from Bridgewater, also in the Adelaide Hills, you'll find the charming town of Hahndorf, famous for its German heritage.
Since 2005, it's also been famous for The Lane Vineyard, a small-batch winery where the wine is made from their vineyard, and their vineyard alone. There's a contemporary tasting room and a luxury, two-hatted Dining Room where you can linger over a long lunch or a twilight dinner.
The views are gorgeous, the food top-notch, and the wine is – of course – outstanding.
Glenelg
Located on the shore of Holdfast Bay in Gulf St Vincent, Glenelg is just 20 minutes from Adelaide and only around five from the airport.
There are charming hotels, restaurants, sidewalk cafes, and all sorts of shops and entertainment, but the main attraction here is the beach. Wide and sandy, it's home to sunset markets, luxe beachside picnics (from 6pm to 8:30pm on Fridays, Saturdays, and Sundays), and gorgeous sunsets.
On and under the water, you can join a fishing charter, go diving and snorkelling, and even swim with wild dolphins.
If these locations sound like an ideal getaway for you, check out Travel at 60s four-day Adelaide, Barossa & Kangaroo Island group tour, including two full-day food and wine tours, and downtime to step out and explore Adelaide's surrounds.
What other things would you recommend within an hour of Adelaide? Let us know in the comments section below.