The piano lounge is another popular venue, where a couple of residents give informal recitals several times a week, as is the large, shared dining room/lounge/bar, with a coffee machine and papers delivered daily. Residents can share meals together from food prepared in their own apartments or in the large caterer's kitchen. A private dining room seating 12 is also available for bookings.
Other shared spaces include an artists' studio for painting, crafts, sewing and other creative pursuits; an activity room for exercise classes; an explorers' den with resources for those who like to plan or discuss their travels; a games room with a variety of games; a philosopher's den for those who enjoy spirited conversation; and a library for those who like a quiet space, with plenty of books to choose from.
Some activities are organised by Australian Unity, since The Grace is one of their retirement communities, while others come from the residents' committee. Informal outings to the Rising Sun pub around the corner and a train trip to Bendigo are planned for the near future. The Residents' Lounge is the venue for twice weekly happy hours and occasional bring-a-plate nights.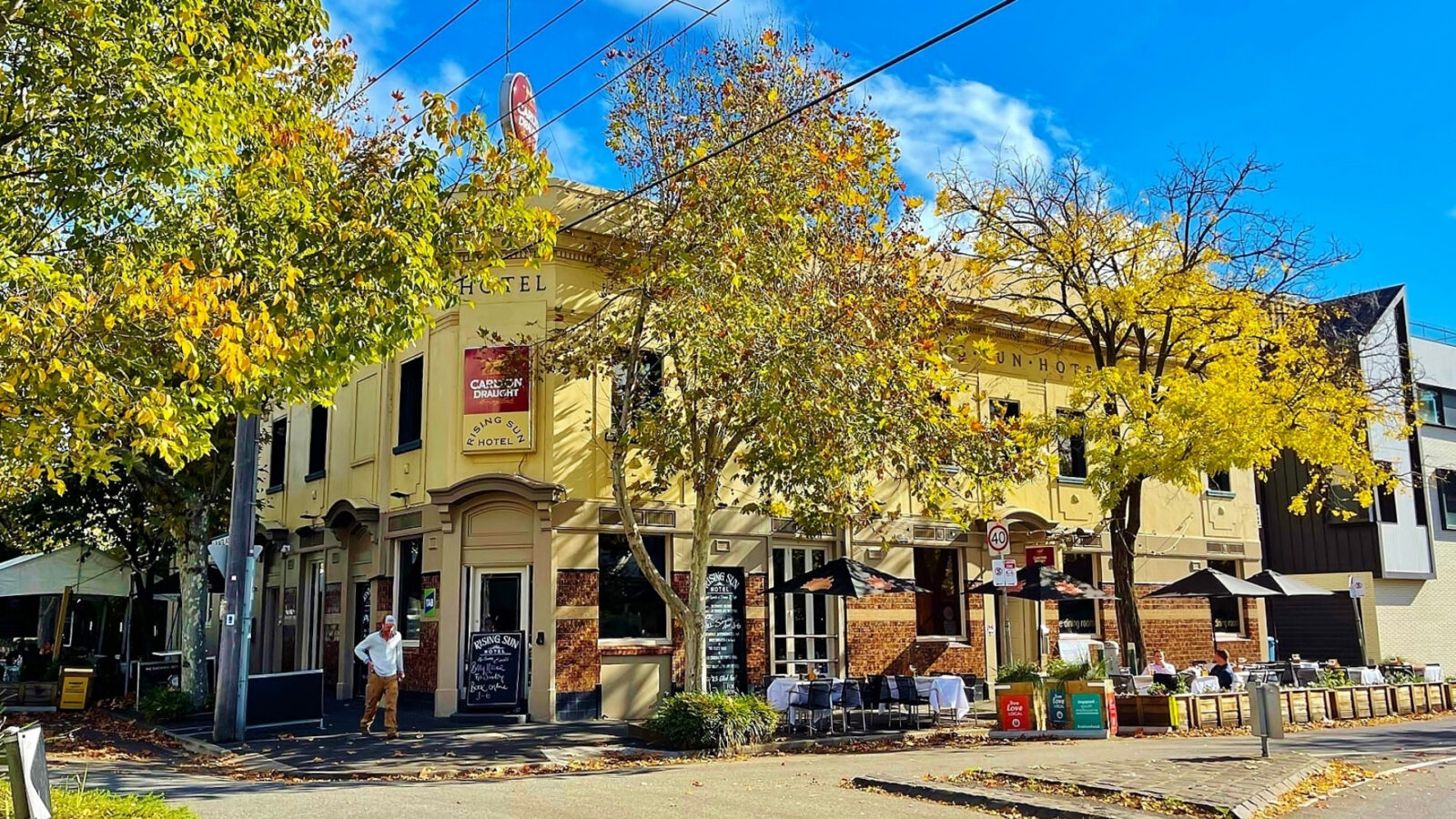 A visit to the activity room where a Zoom yoga class was underway gave me a chance to join in. Although Covid-19 restrictions mandated that the Zoom format was necessary, it also meant that participants could log into the class from the privacy of their own apartments, which was handy. Yoga is offered twice a week, tailored to the skill level of participants. Weight sessions are also available, and these are provided by Australian Unity as part of their wellbeing program.
Mah Jong was the next event I experienced. Luckily there was already a group formed, as my playing days were a distant memory. Amid the twittering of sparrows and the clatter of tiles being placed, the ladies chatted amiably and shared with me their considerable satisfaction with their new lifestyle.
This activity was soon followed by happy hour in the residents' lounge. At the time of my visit, The Grace was not fully occupied and many of the residents – who are an active lot – were still out and about. Nevertheless, a dozen or so ladies made me feel most welcome.
Another advantage for the residents of The Grace is being able to bring their pet with them. I was surprised and curious as to how this was organised – but there have been no issues with soiling or noise and being so close to parks for exercise definitely helps.
Since The Grace is an Australian Unity project, the wellbeing of residents is a high priority. The Grace provides consulting rooms for visiting allied health professionals, while a Wellbeing Consultant is on site two days per week to assist residents with a personalised wellbeing plan, if desired. Each apartment has a 24-hour emergency call facility, allowing either an off-site care team or registered nurse to be accessed when needed.
The former Australian Unity building next door is in the process of being converted into assisted living apartments and an aged care home, with the aim of providing specialised accommodation not only for the wider community but as a 'next step' for residents of The Grace whose needs change. This is in addition to their 'ageing in place' wellbeing care – for those who do not need to move.
The aim at The Grace is to create an environment that fosters strong connections with like-minded residents. Those I spoke with found that this interaction had a positive impact on their wellbeing, creating a strong sense of belonging from the moment they arrived. Potential residents should note though that while it is a very social environment, there is every opportunity to simply relax in quiet solitude and socialise according to your individual preferences.