The event is scheduled to take place next month, with many of Cilla's neighbours apparently also offering up their front yards to accommodate BBQs and food trucks, according to the social media page. The post continued: "BYO hotdog buns, p.s. NO VEGANS."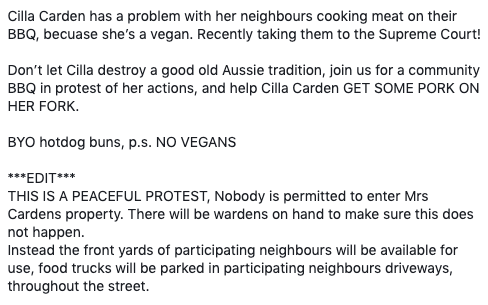 Hundreds of people also commented on the post, with many relishing in the "Aussie humour" of it. One person wrote: "What a great idea." Another said: "I wish I could be there! Everybody have fun and eat a plate of some yummy BBQ for me!"
Another user commented: "Get your hands on every grill, from propane to charcoal, get ribs, shrimp, steaks, burgers, etc. and light that neighborhood up with savory goodness! I'll be grilling on that day in support!" [sic]
However others slammed those willing to attend, with one writing: "This is childish and pitiful. No matter what she did, whoever is organising this should know better that making petty revenges." Another wrote: "She will have the last laugh. No worries cilla, they're actually doing you the favour of expediting their demise."
While others have questioned whether the organiser, who himself appears to be a vegan, is planning some kind of hoax.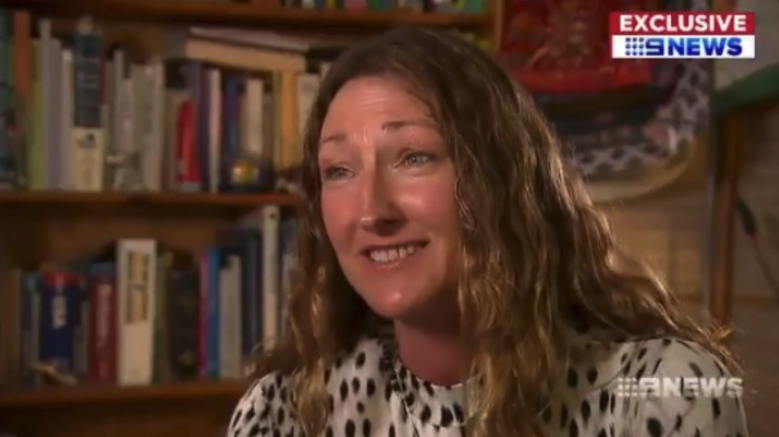 The event comes just days after Cilla appeared on television to discuss her bid to ban her neighbours' barbecues, which she has taken all the way to the Supreme Court. She has also called for them to stop smoking and bouncing balls outside. In fact, she claimed to Nine News that the strong-smelling barbecues are being cooked "deliberately".
"They've put it there so I smell fish, all I can smell is fish. I can't enjoy my backyard, I can't go out there," she said in a TV interview with the news outlet. However, she went one step further and added that she's also sick of the constant sound of bouncing balls, as well as the stench of smoke, adding: "It's been devastating, it's been turmoil, it's been unrest, I haven't been able to sleep."
Despite taking the matter through the State Administrative Tribunal and the Supreme Court, her case was dismissed – and her attempts to appeal the decision have so far been blocked.
"It's deliberate, that's what I told the courts, it's deliberate," she insisted. Shockingly, the feud extends to both sides of her property, with Carden claiming she's getting turmoil from all angles.
However, one of the neighbours invited the Nine camera crew into their own backyard, showing how they had removed the barbecue since and also asked the kids to stop playing the the ball so much outside. While another neighbour issued a statement to the news outlet, which read: "Ms Carden's demands were proven to be not reasonable and indeed were to the detriment of the other owners' ability to enjoy their lots in a reasonable and acceptable manner."