"It's been a year since my first surgery and to be honest I've lost count as to how many other procedures there's been since then," Farnham began.
"I'm sure someone's kept track of them all – let's just say, there's been a few. But, I'm home now and I'm a very grateful and happy man. I'm sitting here in my living room lapping up the attention from my beautiful wife, Jill, my boys Rob and James and my mini Schnauzer, Edmund.
"It's only now that I can start to appreciate and comprehend, for myself, how many messages of love and support have been sent to me over the past year. I don't know what to say, other than thank you so very much. It honestly means the world to me. Thank you to everyone who took the time to write and send a message.
"Today is a special day. And I'm going to mark it by having a pizza – because I can! I can't wait to see what might be next on the menu. Bring on 2024."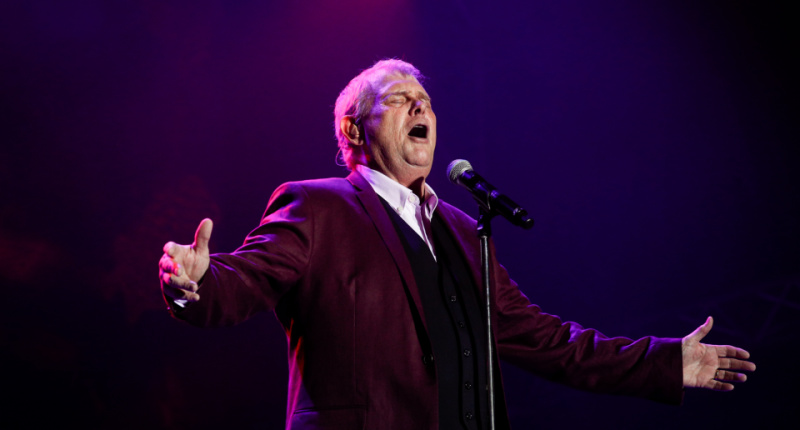 Farnham's sea of adoring fans wasted no time flooding social media with messages of love and support as they learned of Farnham's triumph over cancer.
"So glad to hear you are cancer clear, John. Onwards and upwards!" one loyal fan wrote.
"Such fantastic news. Good on you John and the medical team."
"Best news I've heard in a long time."
"That's amazing news, I hope it was the best pizza you ever tasted!!! I hope 2024 brings you everything you wish for," another commented.
"Lots of love and hugs to John and his family. Such fantastic news!"
Farnham's remarkable health update comes after his son Robert recently offered a promising update on his father's road to recovery, adding that Farnham is "doing really good".
"He's doing fantastic," he said during a recent appearance on Sunrise.
"Just the other day he was, you know, walking around with his cane and did a little bit of a dance, which was pretty fabulous.
"He's walking with his dog a lot — so he's really, really happy.
"He's doing really good, he's super positive.
"Like we've said before, cancer is a terrible, terrible thing. And it's his time to walk that road, but he's cancer free."
Not only has Farnham triumphed over cancer, but fans will certainly be overjoyed to hear that he has begun belting out the tunes once again at home.
"And, yeah, he's doing really, really good. So, it's very, very good to hear him," Robert revealed at the time.
"He sings at home again, the whole thing."