"With this in mind, we looked at how we could create healthier meal ideas, including affordable lamb roast, weekday dinners and healthier lunchbox snacks kids will love."
Woolworths suggest the following meal ideas using the Prices Dropped for Spring products:
An affordable lamb roast:
Australian Lamb Leg Roast – Was $12/kg, now $10/kg. This is the lowest price since August 2018.
Australian Washed White Potatoes 2kg pack – Was $7.50, now $4
Customers can also take advantage of reduced prices on seasonal vegetables right now such as zucchini, capsicum and broccoli, with most vegetables around 20 per cent cheaper than a year ago (based on data from Jul 2022 vs Jul 2023)
Mid-week family meals:
2kg Woolworths Lasagne – was $13.30, now $12.50
Woolworths Chicken Nuggets (1kg) – was $11, now $10
Woolworths Garlic Bread – was $3.60, now $3
Fresh bagged salad varieties (120g) – was $3, now $2.20
Other reduced items include:
Steggles Chicken Snacks Bulk 1kg pack – was $13.50, now $12
Lamb leg steak (540g pack) – was $16, now $14
Pork loin chop – was $19/kg, now $17/kg
Macro Free Range stir fry chicken (500g pack) – was $12, now $10
McCain Beer Batter Chips (750g pack) – was $5.30, now $4.70
Shoppers looking for further savings on their weekly grocery shop can also save at least 20 per cent on fruit and vegetables with the Odd Bunch range when compared to standard shelf prices of conventional fruit and vegetables.
Shoppers are also encouraged to research the supermarket catalogues for savings and strategise their weekly grocery trips accordingly.
Fellow supermarket giant Coles is also expected to offer up significant savings to their customer, a spokesperson for the retailer told 9Honey that, "Coles will be announcing something significant when it comes to value in the coming week as it gets closer to spring."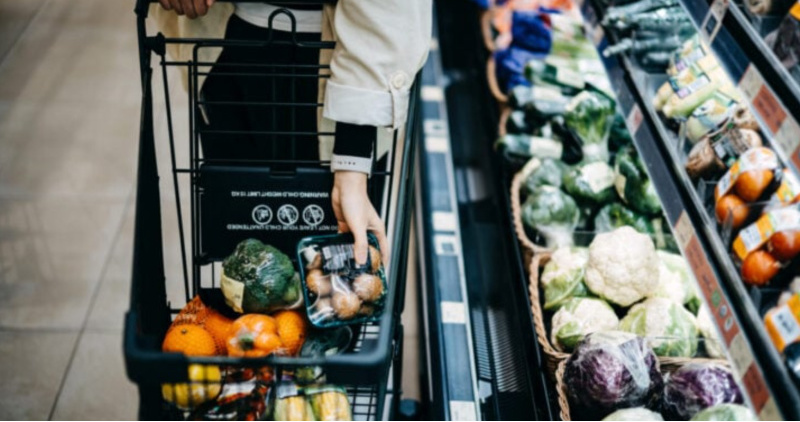 The price drop will no doubt be welcomed by older Australians after a recent report from COTA found that a staggering six in 10 seniors reported that the cost of living is placing an enormous strain on their budget.
COTA's State of the Older Nation (SOTON) 2023 report surveyed the experiences and views of 2,750 Australians aged 50, with the findings painting somewhat of a grim picture for older Australians.
The recent report found that a striking 45 per cent believe that their situation is worse, a significant rise from 2021 (33 per cent) and 2019 (27 per cent).
Although this year's Budget sets aside a substantial amount for aged care spending in 2023-24, many older Australians are still worried about their financial situation. Many older Australians remain concerned about their financial wellbeing, particularly regarding the housing crisis and the risk of homelessness.
"Though we are pleased with the outcome of this year's federal budget which provided some relief on the pressures older Australians are facing, there is still more to do," COTA federation chair Joan Hughes said.
"The hip pocket of older Australians especially, older pensioners who rent, are still strained."