"His message today becomes a legacy for future generations. Love, love and love, forever."
 

View this post on Instagram

 
Pelé's daughter, Kely Nascimento, also took to social media to deliver a moving tribute to her late father alongside a poignant image of family members placing their hands on the soccer legend as they bid their final farewells.
"Everything we are is because of you. We love you infinitely. Rest in peace," Nascimento captioned the photo.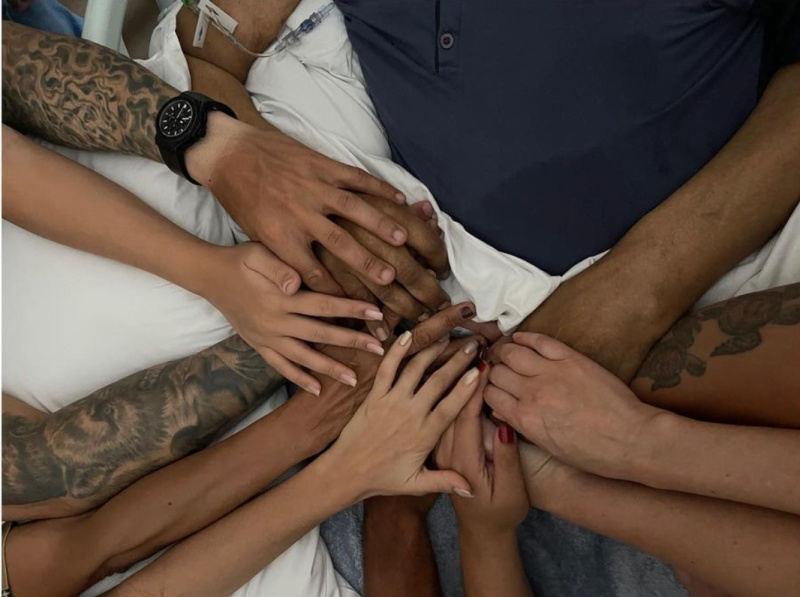 Born Edson Arantes do Nascimento in 1940, Pelé took an interest in soccer early after kicking around a sock stuffed with newspaper and tied with string as his family could not afford a proper soccer ball.
He competed with several amateur soccer teams in his younger years, his talent for the game shone through early when he led Bauru Athletic Club juniors to two São Paulo state youth championships.
As he entered his mid-teens, Pelé played for an indoor soccer team called Radium and was part of the first indoor football competition in the area. Alongside his team, Pelé secured several championships.
Pelé began playing for Santos at age 15 before playing for the Brazil national team at the age of 16.
During his impressive international career, Pelé won three FIFA World Cups in 1958, 1962 and 1970, and is the only player to do so.
He received the monicker of 'O Rei'(The King) following his performance in the 1958 tournament.
Pelé is the joint-top goalscorer for Brazil with 77 goals in 92 games at club level and holds the title of Santos' all-time top goalscorer with 643 goals in 659 games.
Pelé has not only been credited with linking the phrase "The Beautiful Game" with soccer, but his scene stealings goals have made him a global star and national hero in Brazil.
Following his retirement in 1977, Pelé became a worldwide ambassador for soccer and in 1999, he was named Athlete of the Century by the International Olympic Committee and was also included in the Time list of the 100 most important people of the 20th century.
In 2000, Pelé was voted World Player of the Century by the International Federation of Football History & Statistics (IFFHS) and was one of two joint winners of the FIFA Player of the Century.
His impressive 1,279 goals from 1,363 games is recognised as a Guinness World Record.
Following the news of his passing, tributes from across the globe began to pour in from fans, high profile identities and fellow sporting figures alike.
Pelé is survived by wife Marcia Aoki, as well as six known children.