Shocking footage has since emerged online of the crash, with several videos posted on social media showing the colossal passenger ship careering towards the dock as people can be seen running in an attempt to flee the scene. The ship then hits the stationary Michelangelo tourist boat before finally coming to a halt.
Passengers can be heard preparing to brace for impact in one video shared on YouTube, as people scream "Oh my god, oh my god" and "Hold on". The clip, recorded by a passenger on board, shows the boat approaching the dock, with the camera man heard saying: "Not a very good pilot!"
While another clip shows tourists running across the marina as the ship sounds its horn repeatedly as a warning. Terminal staff can also be heard shouting: "Back, back, back."
According to News.com.au, the two Aussies, reported to be women aged between 67 and 72, were injured in the incident, however their injuries are thought to be minor.
One American tourist was also injured, as well as another individual from New Zealand.
Pino Musolino, Chairman of the Northern Adriatic Sea Port Authority, said in a statement: "We are following with the utmost attention and with our field staff the accident this morning involving the MSC Opera cruise ship and the River Countess river ship moored in San Basilio, collaborating with Port Authority, Fire Brigade and law enforcement."
Read more: Mayday: Cruise passengers airlifted to safety after ship's engines fail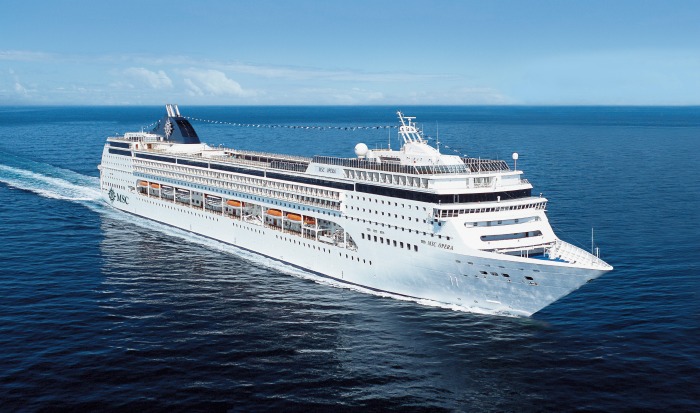 "The priority is now medical assistance to the 4 injured [sic]. At the same time we are working to resolve the emergency and free the Giudecca Canal," Musolino added.
According to the ship's sailing schedule, the MSC Opera departed Venice on May 26, travelling to Kotor, Montenegro, Mykonos, Santorini and Corfu in Greece, before returning to Venice yesterday.
The incident has also reignited debate around whether the massive cruise ships should be allowed to dock in the city, with residents calling for them to be banned from the Giudecca Canal.
Have you been following this story? Have you ever travelled with MSC Cruises?