"It was lovely to be with him at that moment. He is not blaming anyone, he is just looking for answers."
"He doesn't want jumping castles banned, but he just wants to make them safer so kids can enjoy it and know they will come home."
Miranda McLaughlin, the mother of Peter Dodt, a 12-year-old boy who was killed in the incident, had only seen Peter days before he passed away, after being separated for nearly 12 months, due to living in different states.
Relatives of the sixth child to die in the incident, Chace Harrison, an 11-year-old boy, attended the memorial saying that his passing had completely destroyed their family.
Chace's relative Karen Wallace shared "It is just such a tough time. We don't even want to celebrate Christmas."
Likewise, Chace's basketball team, the Devonport Warriors Basketball Club, shared sad sentiments following the announcement of Chace's passing: "It is with the heaviest of hearts that we say goodbye to our little Warrior, Chace."
"To all who have been affected by this tragedy, we walk with you in your sorrow. Chace, seek out a basketball court lit up by the stars and keep shooting those hoops."
A service will be held for Jalailah Jayne-Maree Jones, a 12-year-old girl who was killed in the incident, will be held at the local parish Christ of Church on Wednesday. December 22, 2021.
No details on or about the memorial or services for Jye Sheehan, a 12-year-old boy who died in the incident, have been released as yet.
Tragically, a sixth child has died following the horrific incident at Hillcrest Primary School on Thursday morning, December 16.
According to the statement released by Tasmania Police, the latest accident victim was an 11-year-old boy named Chace Harrison. Chace was in a critical condition in hospital, before he passed away on Sunday afternoon.
Earlier on Sunday morning, Beau Medcraft, one of the survivors of the shocking incident visited the site, both arms wrapped in casts. His father John Medcraft, has posted on social media that his son is "so lucky" to be alive, after being thrown off the castle moments before a freak gust of wind lifted it 10 metres into the air, six of his schoolmates to their deaths.
"We are so so deeply sorry for all the other parents their families and their friends from me Tammy and Beau our hearts break we are some how so blessed to be somehow so unbelievably lucky but our hearts break for you all," wrote Medcraft.
"The investigation into a tragic incident at a primary school in Devonport yesterday is continuing.
"Five children have died, and another three remain in hospital after a significant local wind event reportedly caused a jumping castle and several inflatable "zorb" balls to lift into the air yesterday morning.
"Police understand there were close to 40 year 5/6 students taking part in the end of term activities when the incident occurred.
"Nine children were seriously injured; tragically five of those children have died – three boys and two girls. One girl was 11 years old; the other four children were 12 years old.
"Three remain in a critical condition, one is now recovering at home.
""An absolute tragedy is the only way to describe this event," said Tasmania Police Commissioner Darren Hine.
""There's no doubt this incident will leave its mark, and I know people are sending their thoughts and prayers from right across the country, and even further afield."
""Police are continuing to investigate the matter alongside WorkSafe Tasmania, and we are preparing a report for the Coroner."
""We will also be doing everything we can to support our community going forward."
""Cross-agency community recovery arrangements are in place, led by the Tasmania Police Western District Commander, and police are liaising closely with the families affected."
""We know Tasmanians will come together to support each other at this difficult time."
""Again, my heart goes out to all those affected, and my thoughts are with them."
"For anyone in need of assistance, there is a range of 24-hour support services available:
Kids Helpline – 1800 551 800
Mental Health Services Helpline – 1800 332 388
Beyond Blue – 1300 224 636
Lifeline – 13 11 14″
EARLIER:
Five children have passed away, and more are in critical condition in hospital, after falling from a jumping castle that was blown 10 metres into the air at an end of year event at a Tasmanian primary school.
Hillcrest Primary School, near Devonport in Tasmania, was holding "Big Day In",  an end of the year, last day of school celebration for its students. Big Day In was advertised as a "day to celebrate a successful year and enjoy some fun activities with class mates". With jumping castles, zorb balls, a slippery slide and a wet play zone, Hillcrest Primary school requested that parent volunteers attend to assist.
During the celebration, a freak wind gust blew a jumping castle high into the air. Several children were thrown from the castle, falling approximately 10 metres.
Year 6 graduate, Zane, and his classmate Addison were among two of the five victims of the jumping castle tragedy.
Zane has been described by members of the close-knit school community as a "gorgeous boy", and "a beautiful, caring, gentle soul who had challenges growing up with his autism and adhd (sic) but that never set him back". Two GoFundMe's have been set up for Zane's parents, one for his mother Georgie, and one for his father, Tim.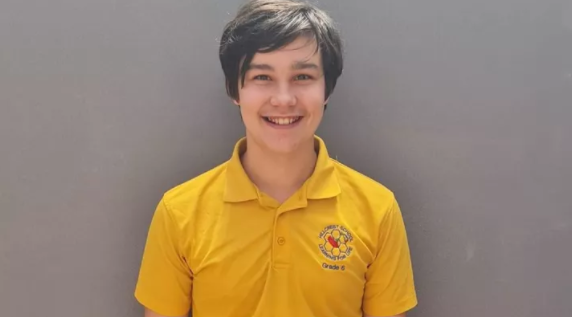 Addison, another of the victims, has been described as "precious" and "a  sweet, kind, old soul" by her aunt on the GoFundMe set up to raise funds for her family.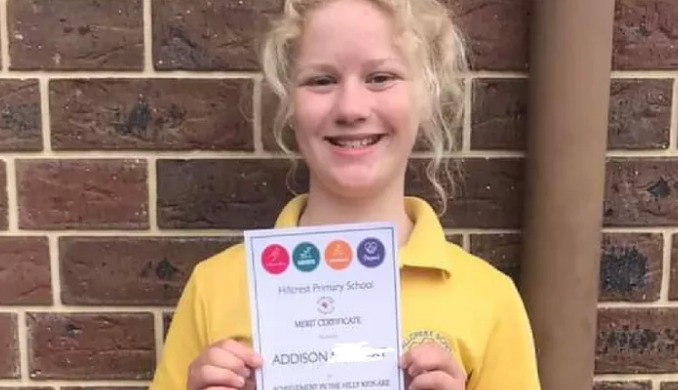 A fundraiser for the families set up by a local girl, Zoe Smith, has reached more than $350,000 (at time of publication).
It has been reported by Channel 9's Today Show that there are three children in hospital in a critical condition, and one in a serious condition. One of these four hospitalised children has been airlifted to Hobart, and is in an induced coma.
Tasmania Police released a statement at 7.20pm local time, saying:
"Sadly, police can confirm another child has died in hospital following the incident at Hillcrest Primary School this morning."
This came two and a half hours after their previous announcement which shared:
"Sadly, four children have died and five have been seriously injured in a tragic incident involving a jumping castle at a Devonport primary school today.
"Nine Grade 5/6 Hillcrest Primary School students fell from a height of around 10 metres after a significant local wind event caused a jumping castle and several inflatable "zorb" balls to lift into the air about 10am.
"Police and emergency services, including two helicopters rushed to the scene within minutes and began administering first aid.
"Sadly, four children – two girls and two boys – died and another five suffered critical or serious injuries and are in hospital.
""On a day where these children were meant to be celebrating their last day at primary school, instead we are all mourning their loss," Commissioner Darren Hine said.
""Our hearts are breaking for the families and loved ones, school mates and teachers of those children taken too soon.
""Our thoughts are with the staff of Hillcrest Primary School and wider school community as well as those emergency services who attended the scene as first responders.
""We will be doing everything we can to support the community – and each other – through this tragedy.
""Support and counselling are being made available to all those involved, including our emergency service workers.
""Our focus right now is on supporting our community, and all those affected," Commissioner Hine said.
""The loss of any child impacts significantly on our community and this tragedy is understandably distressing for us all.
""This incident will impact all of us in different ways so it's important that we all look after each other at this difficult time."
"Investigations are underway, with involvement from WorkSafe Tasmania. A report will be prepared for the Coroner.