Travel at 60, our dedicated online travel agency for Australia's over-60s, currently has great-value packages on many of the below destinations – each including five nights' accommodation (and in most cases, car hire for your entire stay) so you'll have the perfect home base to explore these regions at your leisure. Learn more here.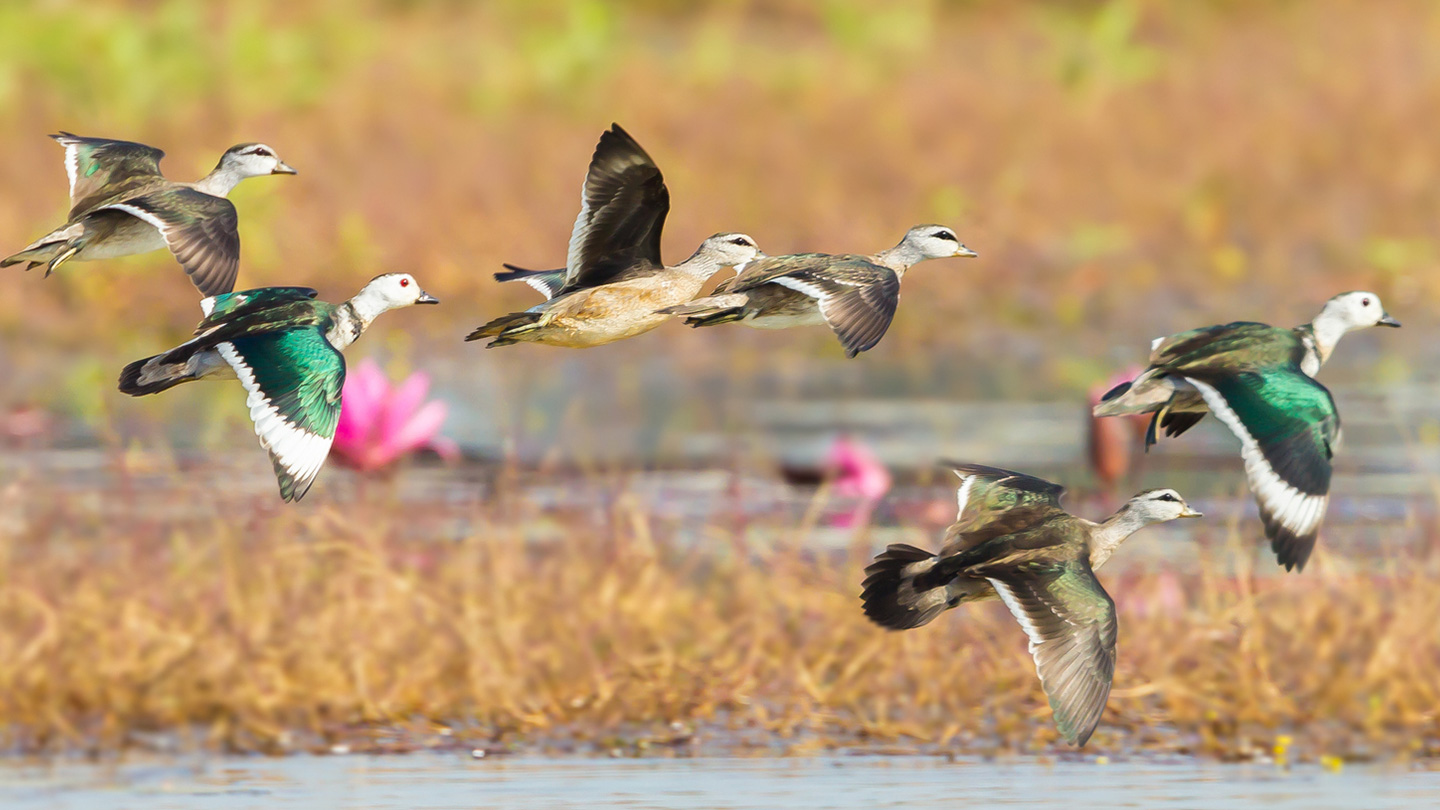 1. Tropical North Queensland
Book a hotel and a hire car in Cairns and you'll be absolutely spoiled for choice. No matter which direction you drive, you'll be sure to find some absolutely thriving birdlife. 
For the full Northern Queensland experience, we recommend complementing a Cairns stay with a few nights in the Daintree Rainforest (two hours north) and Mission Beach (two hours south).  Here are some great places for bird watchers to get started:
Hasties Swamp


Located one hour south-west of Cairns, this region is thriving with tropical waterbirds, including Cotton and Green Pygmy-Geese, Radjah Shelduck, the delicate-looking White-Browed Crake and the Sarus Crane.

Mission Beach


If you're patient and extraordinarily lucky, you may spot an elusive Cassowary. A great starting point is to simply ask the locals where the latest sightings have been – and don't be surprised if they tell you to head to the local hardware store or the rubbish tip!
Book an accommodation and car hire package here.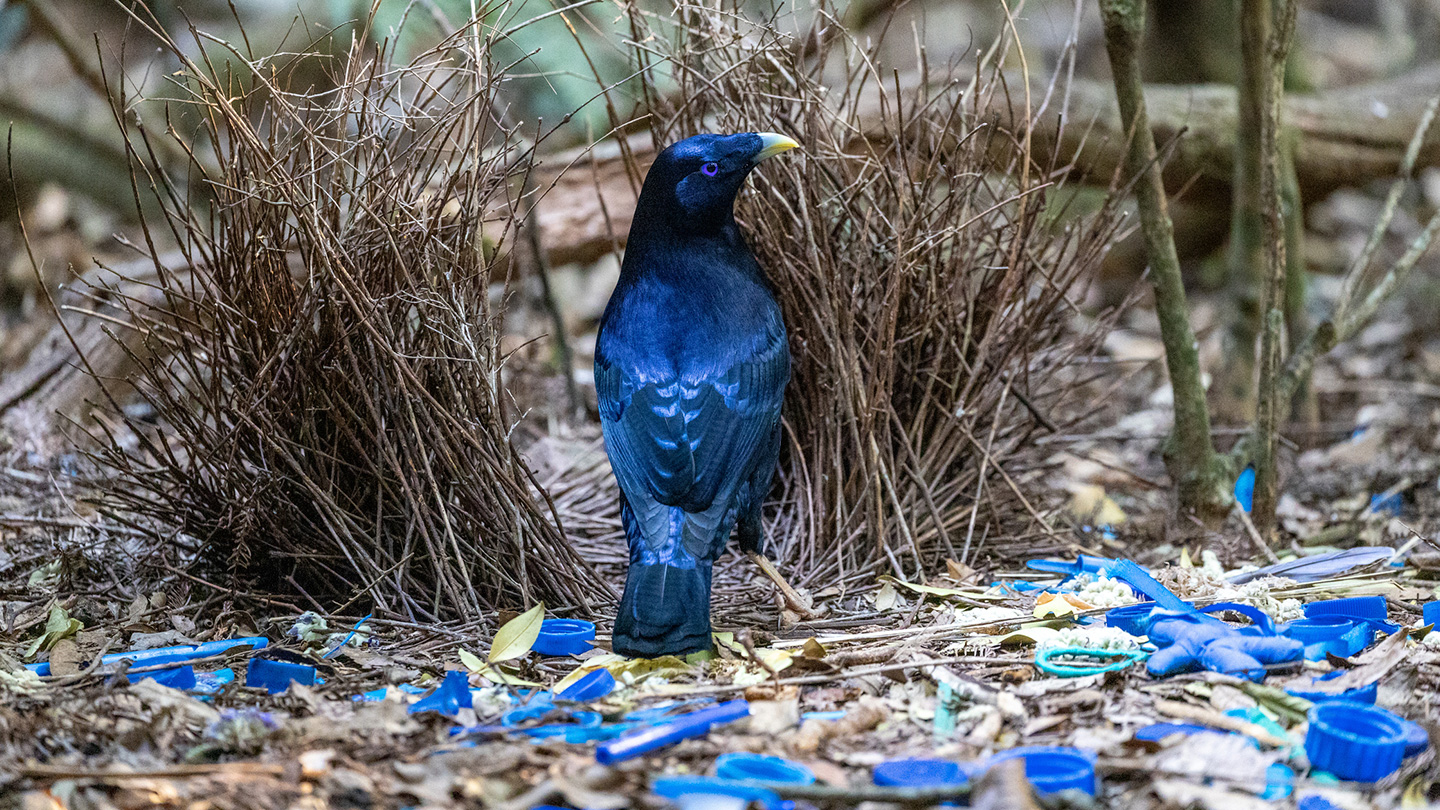 2. Lamington National Park
This gorgeous rainforest is 90 minutes drive south of Brisbane (culminating in a winding mountain road with spectacular views over the valleys). The local bowerbirds here (and their nests of stolen hoarded items) are among the top of many twitchers' must-see lists.
A wide range of rainforest species, including the Regent Bowerbird, Albert's Lyrebird, Rufous Scrub-bird and Paradise Riflebird, can all be found among the treetops. We recommend the Lamington Rainforest Retreat to get right among the action. Set off on the flat boardwalk near reception and you'll be spotting birds within minutes of your arrival.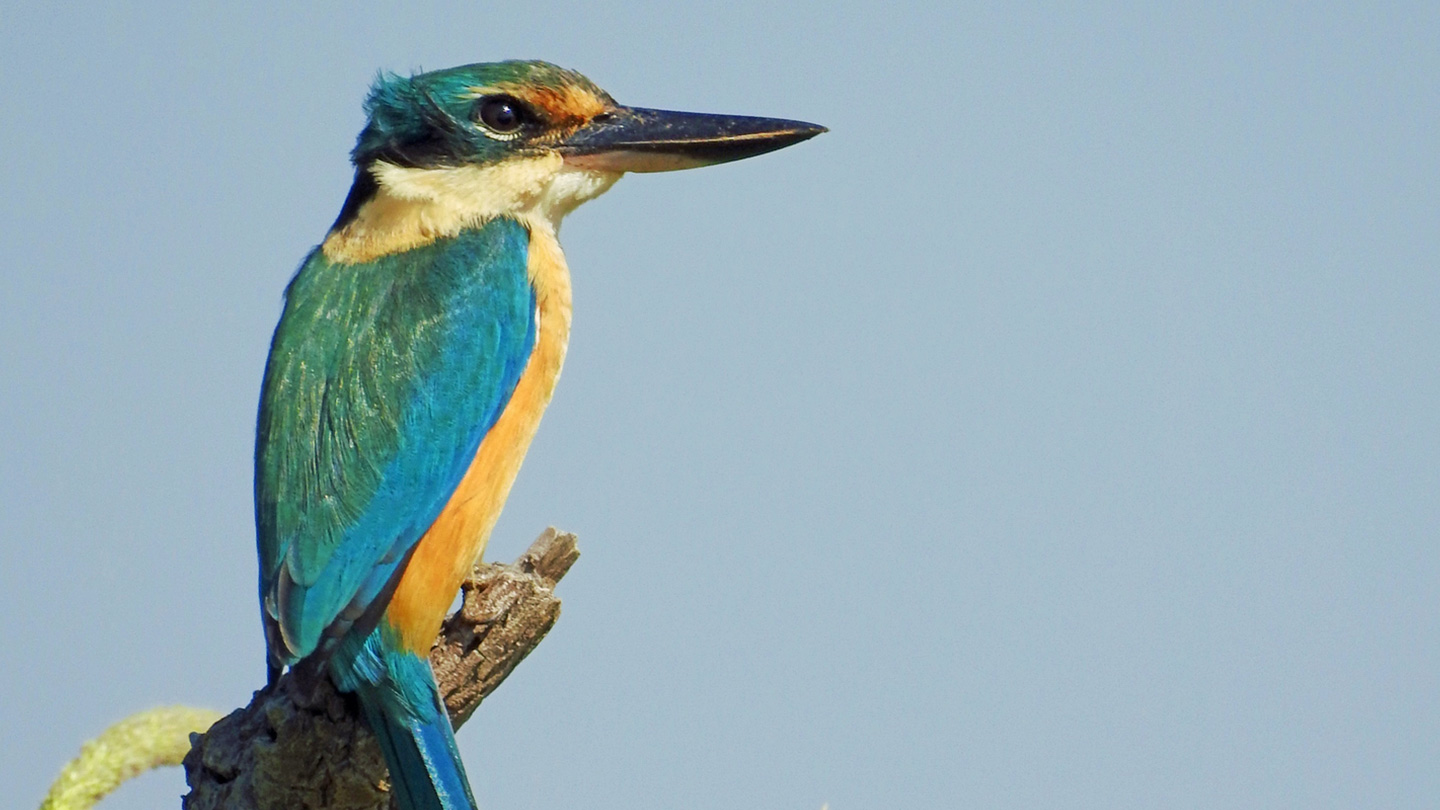 3. Darwin
The capital of the tropical north, Darwin is a perfect home base to explore the Top End. It goes without saying that Kakadu National Park is absolutely essential, but the serious bird watchers will also want to check out these wonderful regions:
Mary River Park


Located one hour south-east of Darwin (near the Kakadu boundary), Mary River offers a wide range of forest, woodland and riverine species, including Great-billed Heron, Black Bittern, Rainbow Pitta, Pacific Baza, Radjah Shelduck, Sacred Kingfisher or Rufous Owl.

Pine Creek


A leisurely two-hour drive south-east will take you to the Hooded Parrot, Northern Rosella, Gouldian Finch and Banded Honeyeater.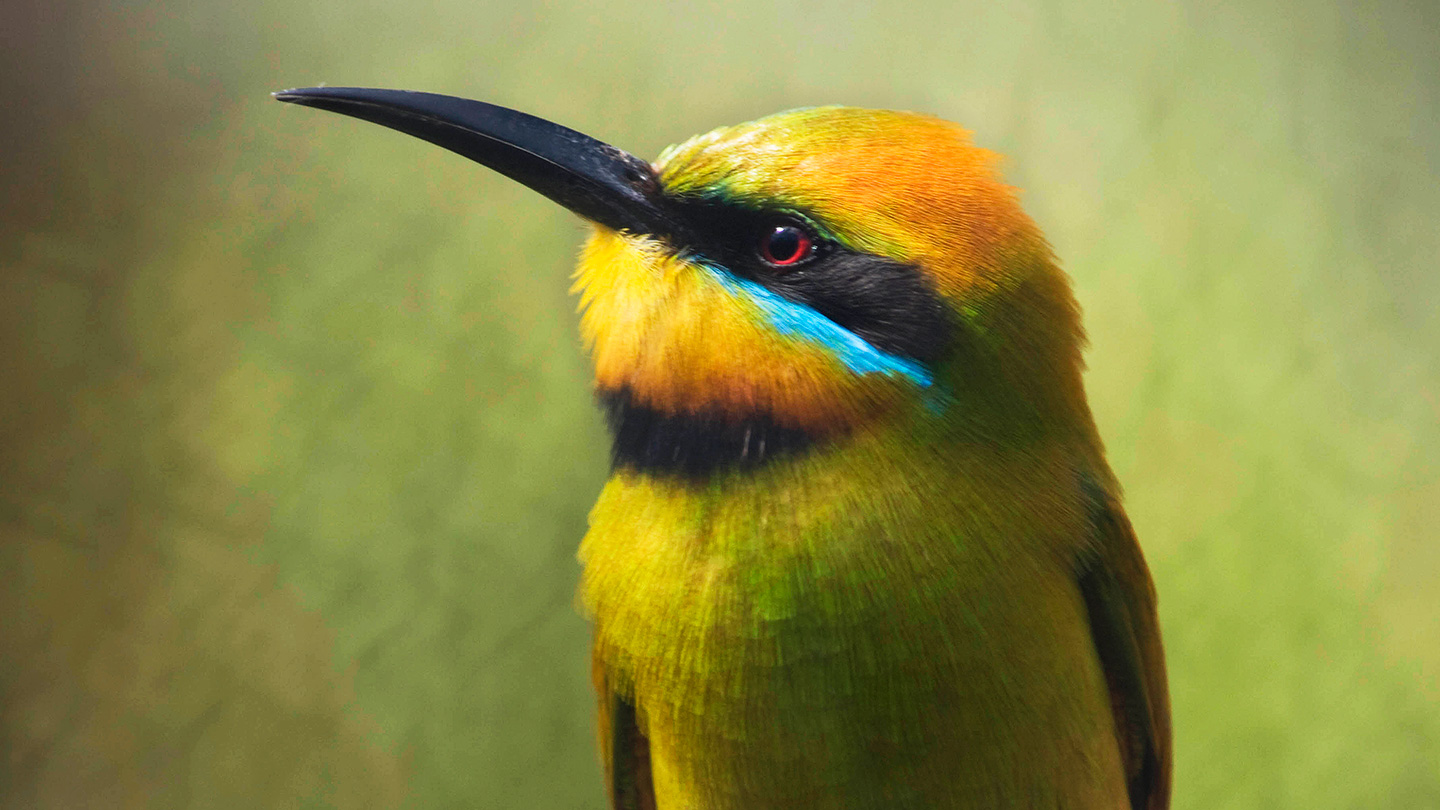 4. Perth
Beyond the famous Black Swans, namesake of the Swan River, Perth has so much to offer an avian enthusiast. You won't even need to leave the city to get started.
Kings Park, Perth


On the hill overlooking Perth, just a 5-minute drive from the CBD is Kings Park and Botanic Garden. Once you've enjoyed the views back over Perth city, take a walk around and look for the Western Spinebill, Western Wattlebird, White-Cheeked Honeyeater, Shining Bronze-Cuckoo, Sacred Kingfisher or Rainbow Bee-eater.

Herdsman Lake, Wembley


Head north-west from the CBD (approximately 10 minutes on the Mitchell Freeway) to get to Herdsman Lake. The lake has great birding all year round, including a good variety of waterbirds, Little Bitterns and many bush birds. Time your trip for a Saturday so you can explore the wetland boardwalk, visit the "Twitchers" coffee window, check out the gift store and learn more about the local wildlife from native animal exhibits.

Victoria Reservoir


Located just 30 minutes drive south-east of Perth, Victoria Reservoir is one of the few suburban locations where the south-western Australian endemic species can be spotted.

Lake McLarty


Drive for one hour south (just past Mandurah) for the best spot to have a gander at shorebirds near Perth. November to February is an ideal bird watching time, but it helps to be flexible; this is highly dependent on rainfall, often drying out in early to mid-summer.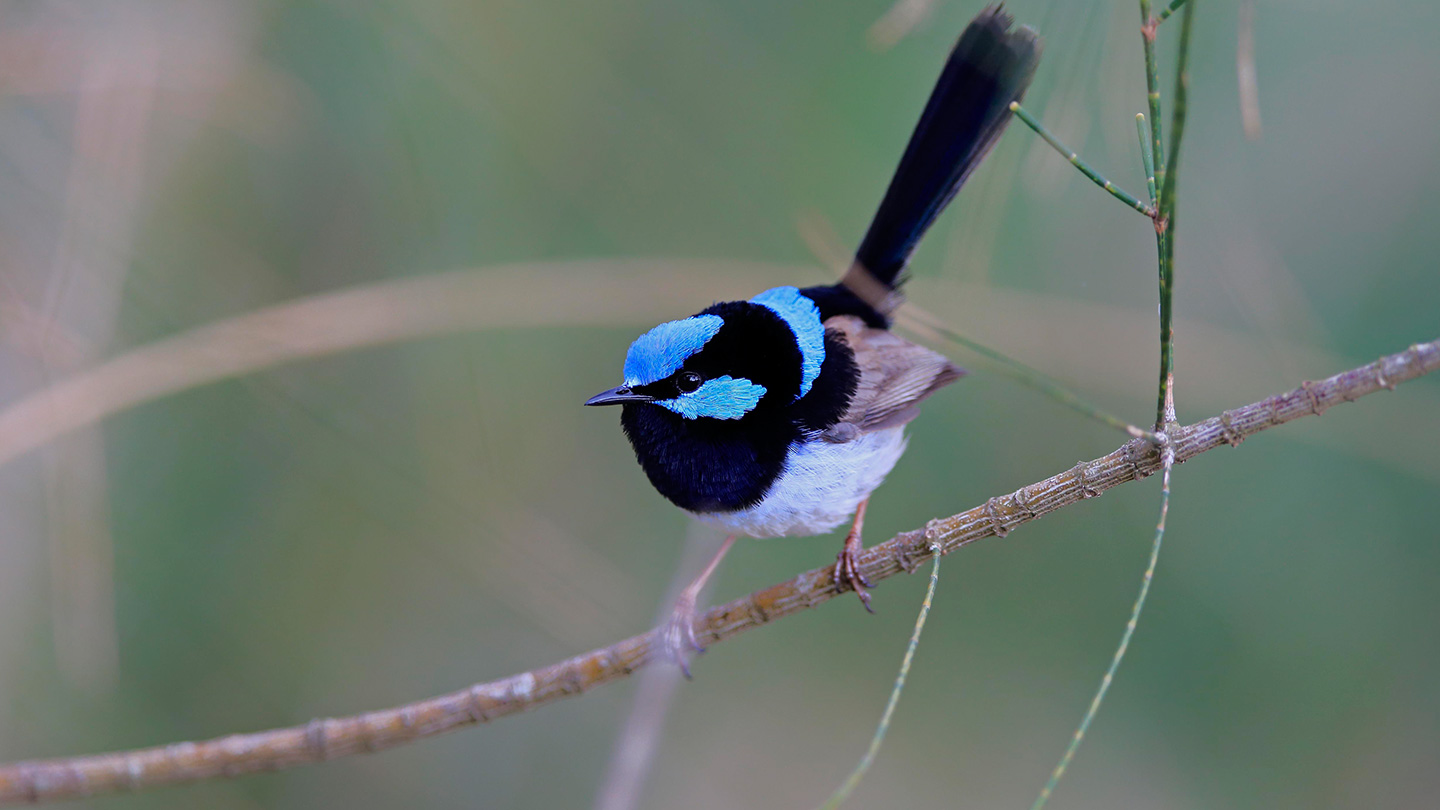 5. Sydney
When you think bird watching, Sydney is probably not the first destination that springs to mind – but with a Western Sydney home base, you will have fabulous access to bird watching spots both north and south – while remaining an easy train ride from the CBD.

Sydney Olympic Park


Twitchers can easily explore the 420 hectares of original and planted woodlands, freshwater wetlands and estuarine habitats just 14km from Sydney's CBD. 

You may see a range of common and migratory waterbirds including Black-winged Stilt, Black Swan, Silver Gulls and Sharp-tailed Sandpipers.  Terrestrial species may include Red-browed Finch, Superb Fairy-wren and Mangrove Gerygone.

Birding hotspots can be found at the Waterbird Refuge, Northern Water Feature and Lake Belvedere. Also located at Sydney Olympic Park is BirdLife Australia's Discovery Centre located in the Newington Armory, which is the former Royal Australian Navy Armaments Depot.

We highly recommend you time your visit for the last Sunday of every month to make the most of the free guided bird walk.

Royal National Park


Home of the Australian King Parrot, the Royal National Park is just 40 minutes south-west of Sydney. See a wide range of birds of the angophora forests, such as Rockwarbler, Superb Lyrebird, Pilotbird, Cicada Bird and Little Lorikeet.
Looking for a quick getaway to any of these beautiful destinations? Find an easy car hire and accommodation package on Travel at 60, or give our travel team a quick local call on 1300 414 198 (Mon-Fri, 9am-5pm QLD time) to arrange your own unique getaway. 
What's your favourite Aussie birdwatching destination? Share your thoughts below!