"I get the feeling I'm a hell of a lot better off than most. At the moment I'm not scared, not about the immediate future anyway.
"I'm 68. If I make 80, that'll be a miracle. I've got a doctor friend and I said if I make 80, that'll be a miracle, and he said, 'That will be a miracle'.
"No way am I going to get another 100, that's for sure. I'll just slip slowly into the west."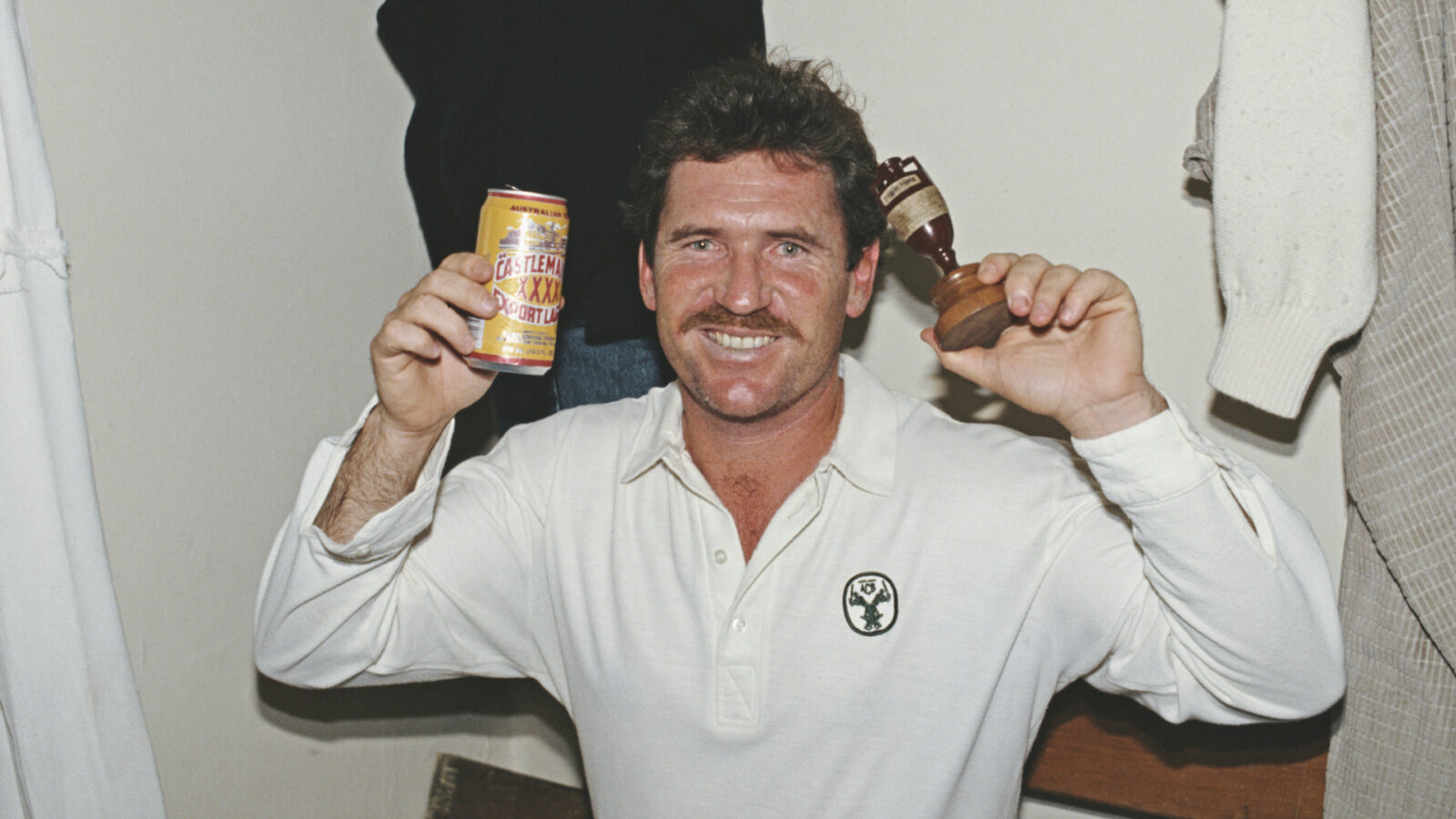 Following Border's health news, an overwhelming outpouring of support from fans showcased the profound impact and admiration the cricketing legend holds in the hearts of people across the nation.
"Best of luck with your treatment ab you absolute legend. Your grit, skill, tenacity, and toughness bought Australian cricket out of the doldrums in the 80s with you and Bobby Simpson as coach turned the side around. A true legend of Australian cricket," one fan wrote.
"Sad news to hear. You are a champion and already dealing with it as a champ. All the best for you and your family."
"All the very best wishes to you difficult time In life but courage and exercise do help blessings," another commented.
"This is so sad. Hope with enough care, he is able to live comfortably. All the best to AB."
"You carried Australia through a period in test cricket, during which, if it hadn't been for you, we'd have been embarrassed. As a result of your Leadership we came back better and stronger. Such sad news, but now it's our turn to get behind you A.B., fight on 'Legend'."
"Hurts my heart. No one I admire more in the game of cricket than AB.Will always batt 5 in my greatest Test side."
"Hope you will win this battle too like you fought many a battle successfully in the past…Best of luck dear Skipper."
Border made his international debut for Australia in 1978 and quickly established himself as a prolific batsman and a reliable fielder. Border's leadership qualities came to the forefront when he took over the captaincy of the Australian cricket team in 1984. Under his guidance, the team experienced a renaissance, transforming from underdogs to world champions.
Border's notable achievements include leading Australia to their first Ashes victory on English soil in almost 20 years in 1989. He also became the first cricketer to surpass 11,000 runs in Test cricket, solidifying his status as one of the game's greatest batsmen.