As he rushed to hug her and shouted out in delight, Edwina added for viewers: "We're having a baby!" before adding that she's due at "the end of the year".
Edwina admitted while she wants to wait to find out whether she's having a boy or a girl, her husband wants to know – sparking a debate over what to do.
Fans rushed to share their well wishes, with one writing: "Congratulations Eddie. Your gonna make such a lovely mother," while another added: "So so happy for you. You are so blooming. X."
Edwina married her husband last year and honoured her late grandmother 'Mimi' on her big day, by revamping and wearing her wedding dress, as well as her great-grandmother's veil.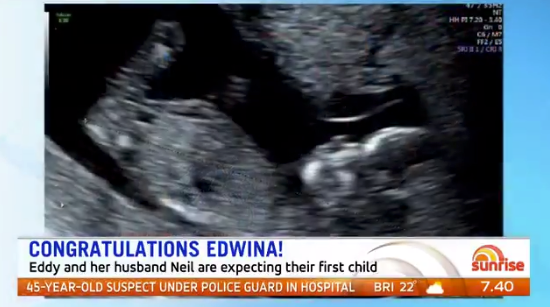 Surprisingly, while the dress looked immaculate and brand new, she also revealed it's been worn by 20 women in her family over the last 100 years – carrying incredible significance for them all.
Taking to Instagram shortly after exchanging vows, Edwina posted a photo of her gran in the gown from her wedding to her grandfather in 1944. Alongside it, she added one of herself in the dress 74 years later – and both women looked stunning.
She wrote: "I was very close to my beautiful grandmother, Mimi. She was strong and outspoken and naughty. She would pop out for a skinny dip in the middle of summer dinner parties and loved the Tennis because the 'men had such good legs'. She was so full of life.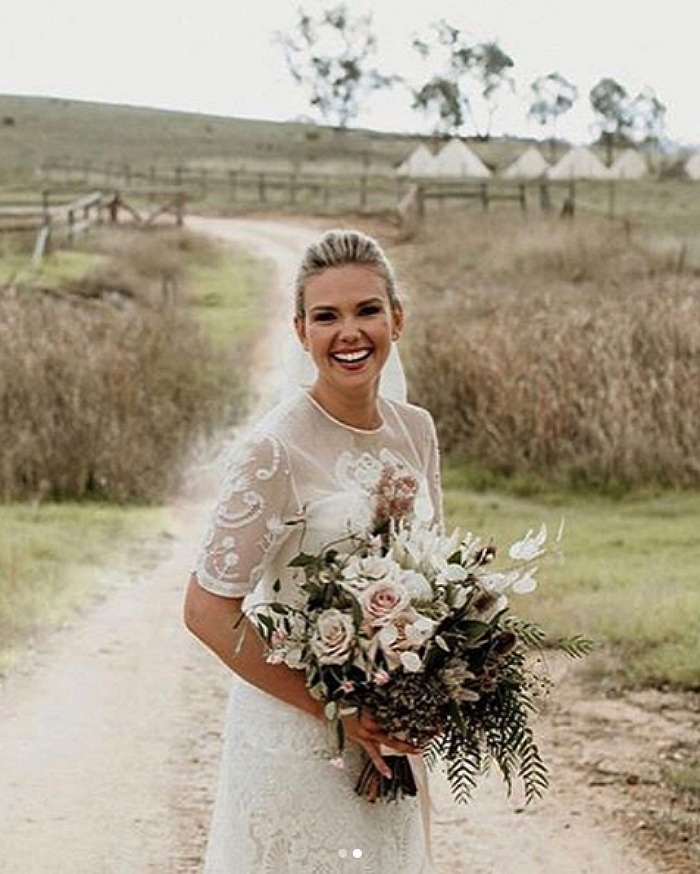 "She wore this wedding dress in 1944 when she married my grandfather, Keith Halley. My great grandmother wore the veil for her wedding in 1915. More than twenty women in my family have now worn this dress and veil over the past 100 years."
Edwina recruited Cappellazzo Couture to transform her dream into reality, and they made slight changes to the original gown to freshen the fabric and style. Designer Sonia Cappellazzo revealed they spent about 12 months perfecting the changes to the 1920s cotton and lace gown.
"To see Edwina wearing history with such beauty and grace and making history and knowing that we had a little part in this, is very humbling and I wish Edwina and Neil continued happiness and memories forever," Cappellazzo wrote on Instagram.
Read more: 'Wearing history': Edwina Bartholomew marries in late gran's wedding dress
While Mimi wore a large headpiece for her wedding, Edwina chose to keep her look more simple, with her blonde hair tied back in a simple bun with a veil perched on top.
Do you have a message for Edwina?