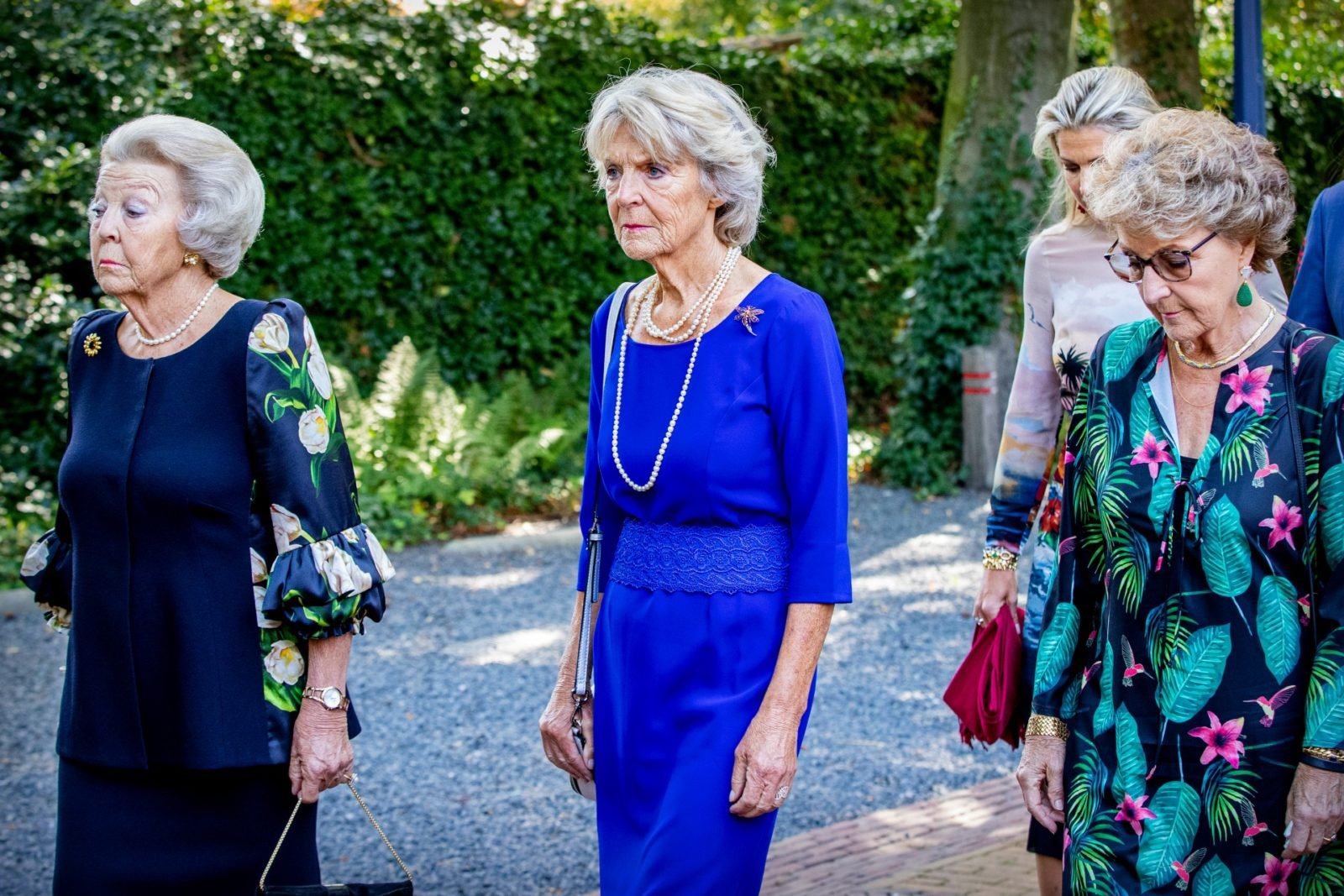 Her sisters Princess Irene and Princess Margriet also opted for colourful ensembles, with Irene sporting an elegant royal-blue dress and Margriet choosing a summery patterned frock, which she teamed with gold and green jewellery. Irene jazzed up her classic look with a stunning gold brooch and a string of pearls.
Meanwhile, Princess Laurentien of the Netherlands, sister-in-law of Queen Maxima, made quite the statement in a lime green flared suit paired with blue accessories, while her husband Prince Constantijn, then youngest son of Princess Beatrix, dressed appropriately in a blue suit. Their 13-year-old daughter, Countess Leonore, wore a flowy light-blue dress and matching heels.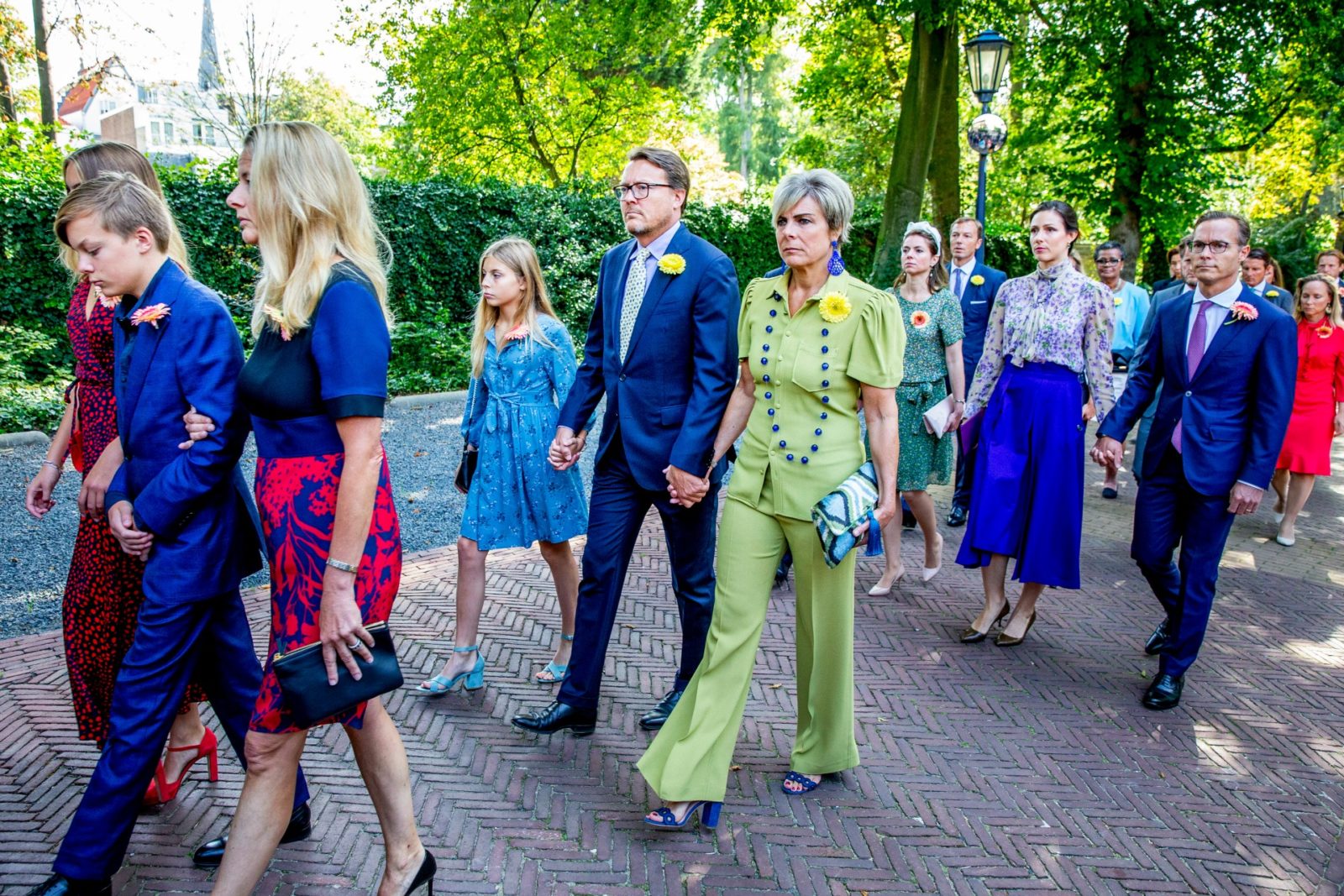 Creative funerals are definitely on the rise as more people decide to celebrate life instead of struggling with overwhelming grief upon the passing of someone close. Colourful clothing and happy music, instead of the previously common black dress code and emotional songs, are on trend, while others are even creating their own coffins in advance.
Last year a Kiwi "coffin club" was launched into the spotlight, as members displayed their beautiful, artistic and individual coffins they had created in preparation. The cheap and cheerful designs proved both cost effective and fun to create for the retirees, using it as a bonding experience in what is usually a fairly bleak time.
Meanwhile a company in the United Kingdom last year started selling a range of sparkly, brightly coloured coffins. Appropriately named The Glitter Coffin Company, the glittery coffins sold are intended to reflect and celebrate the life of the person being farewelled.
Families have a range of vivid colours to choose from including blue, opal, copper, red, green and purple. There are even fancier designs available including rose gold, disco silver and even a combination of several colours. Each coffin is also decked out with shiny handles for some extra sparkle.
Meanwhile, a recent poll of almost 100 Starts at 60 readers showed that the majority of people aren't fixated on the idea of planning their own funeral, with 54 per cent actually claiming they "don't mind" whether they have a traditional send-off, claiming they would be happy for their nearest and dearest to make all of the decisions for them. In addition to this, 26 per cent said they would rather have a "unique service", with green burials emerging as one of the most desirable alternatives.
Seed pod burials are also growing in popularity as Aussies become more conscious of the environment, and they emerged as a common alternative choice in the community poll. The burial method sees people laid to rest inside organic, fully biodegradable pods, which are then buried beneath the earth with a tree or sapling planted directly above them. As their bodies decompose, the tree will be provided with nutrients to help it grow.
Other suggestions from readers included having their ashes scattered on their garden at home with no need for a formal ceremony, while others suggested they'd like their surviving friends and family to throw a "celebration of life party" rather than a funeral. However, one fifth of those surveyed said they would prefer to stick to tradition when it comes to their final farewell.