The second image shows the soon-to-be mother-of-two sitting on a lounge with Oscar perched on her lap. Sylvia is wearing a beautiful one-shoulder mustard-yellow dress for the shot. A third photos shows Sylvia posing in a sunflower-print dress as she walks barefoot through a garden.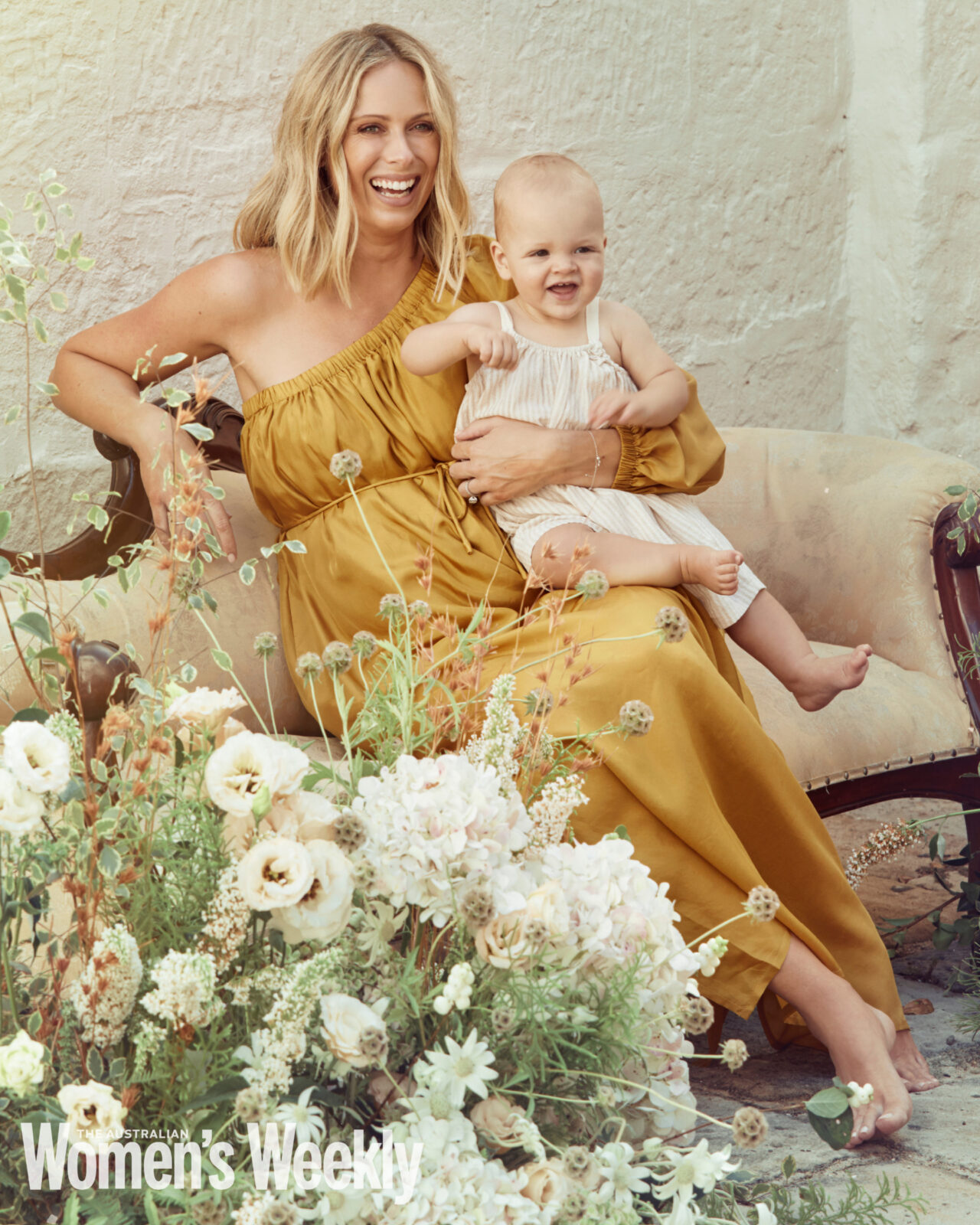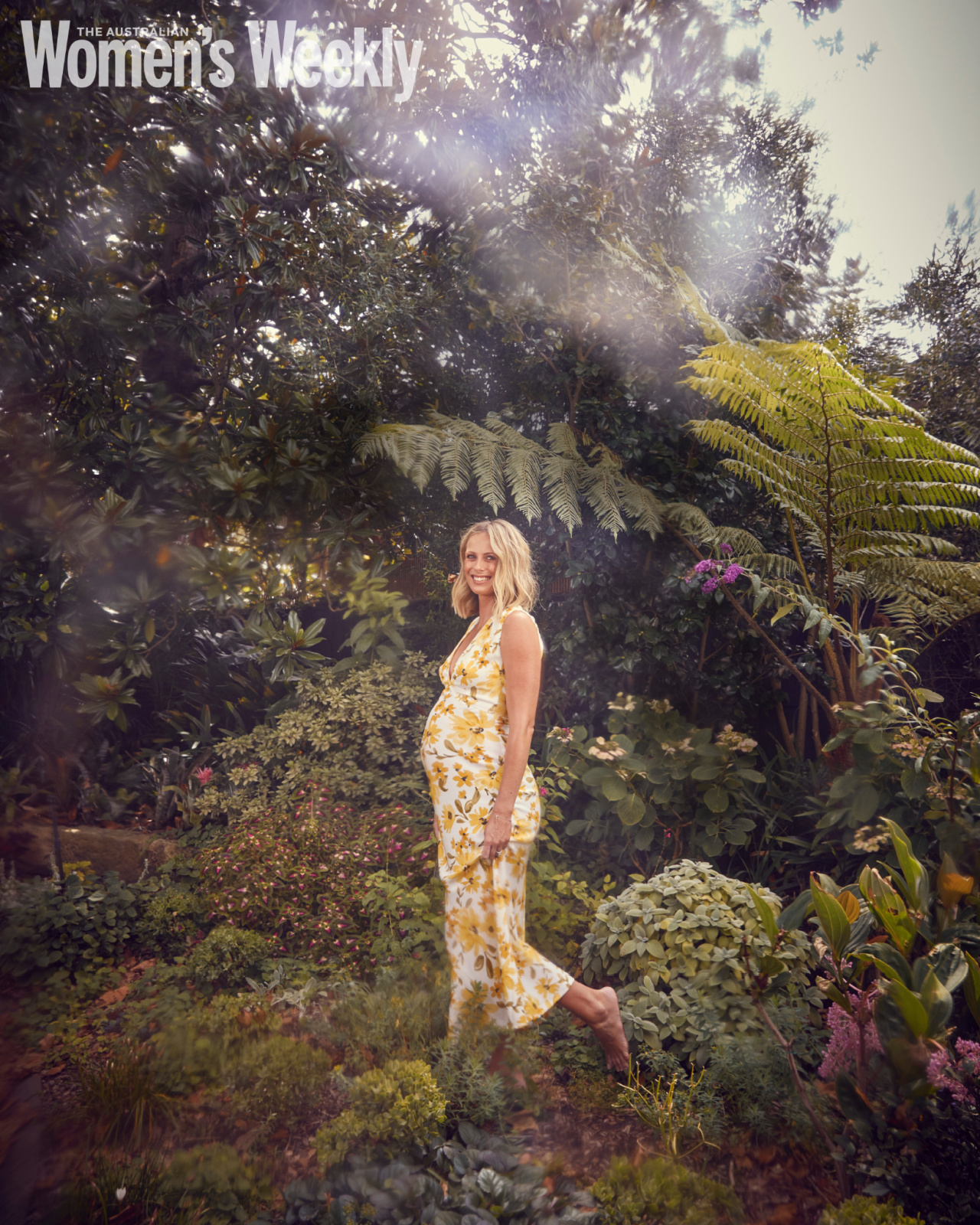 Sylvia later shared several images from the photoshoot onto her own Instagram account, with the caption: "Thank you to the brilliant, patient A Team at @womensweeklymag for capturing this lovely moment with my two boys.
"While we're quickly expanding from a family of three to four, our road to pregnancy the first time around wasn't so fast. To those of you who are on your own hopeful path to parenthood, I'm thinking of you and I hope you know you're not alone."
In the accompanying interview, the news presenter opened up her difficult journey to conceive Oscar, revealing it was a lot easier falling pregnant the second time.
"The second time around it was … spontaneous I'd say," she revealed. "We hadn't planned to go down that path so soon, but having had not an entirely easy path the first time around, you can't be anything but thankful or grateful to have fallen pregnant this way.
"Having said that, it's definitely a tight turnaround and people think we're nuts! When we tell them our boys will be 14 or 15 months apart, they roll their eyes and say, 'Good luck!'."
Sylvia has previously opened up about her fertility struggles. Last October, the Today Extra host revealed live on air that she underwent IVF in order to have son Oscar with Peter.