Since posting the photo, the actress has received a flurry of supportive comments from fans, who commended her on her weight loss, with one writing: "You look like you lost weight." Another added: "Looking good!! Not that you looked bad before." While a third wrote: "You look amazing."
It comes after she told fans earlier this month that she's on a mission to get to her ideal weight of 75 kilograms. "Even if you have to crawl towards your goals, keep going. It will be worth it," she wrote.
"Try and give a little bit of effort each day…I know some days are frustrating as hell, you feel like giving up, you get annoyed at the lack of progress… but good things are coming your way. What are your goals this year?"
https://www.instagram.com/p/CAoYTmWpAYU/
And over the past few weeks, the Australian actress has been showing off her epic results. Last week, Rebel shared a picture of herself in grey activewear and a large straw hat as she enjoyed the sunshine on Sydney Harbour. "Australia you cheeky possum!" she captioned the post.
Many inspired fans praised Rebel for her efforts, with one writing: "You are looking so beautiful and are inspiring me to workout again." While another added: "Looking good girl!"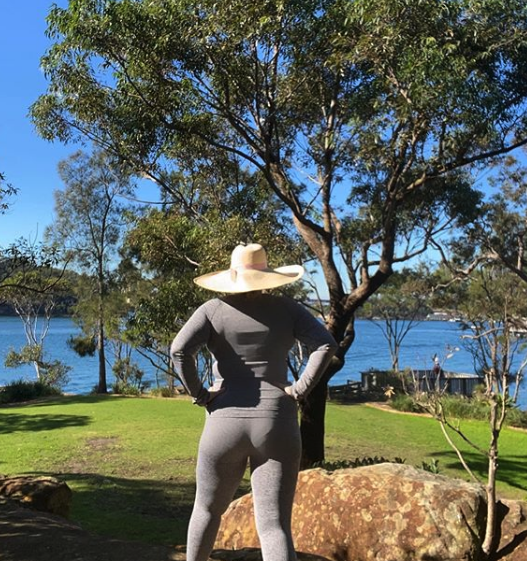 Meanwhile earlier this week, Rebel also opened up about her weight loss journey on Sunrise.
"I'm on a health mission, it's called the 'year of health' for me," she told the program, according to news.com.au. I've been doing a lot of working out, which was hard with the coronavirus restrictions because I had to go out to the park and just lie on the dirt doing my sit-ups. Now it's getting cold in the mornings so I'm glad the gyms are reopening."