Today show host Karl Stefanovic celebrated his 46th birthday on Wednesday, and to mark the occasion his wife Jasmine shared a series of sweet images to her Instagram story.
But perhaps the sweetest snap featured the couple's three-month-old daughter Harper who was born in May this year. In the adorable photo, Karl can be seen napping on the sofa with his arm over his head while baby Harper sleeps peacefully in her rocker chair in an almost identical position. Jasmine wrote on the cute image: "Birthdays are exhausting."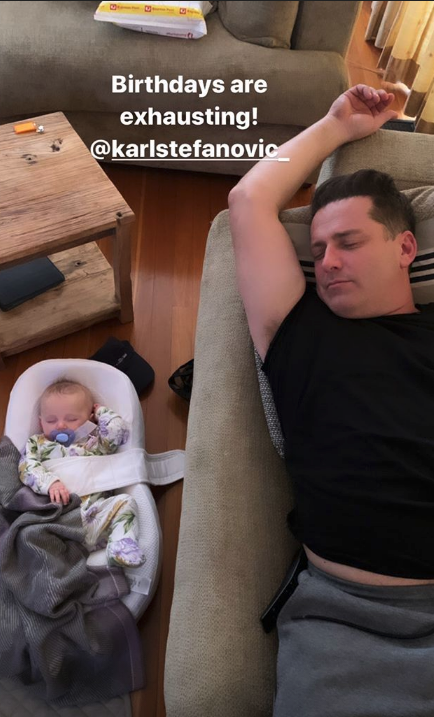 Other images shared by Jasmine included one of the couple wearing matching swimming caps, while another showed the television host riding a barrel, and a third featured Karl, Jasmine and his two youngest children on a ski trip. Karl shares three children — Jackson, Ava and River — with his ex-wife Cassandra Thorburn. The pair were married for 22 years before they publicly separated in 2017.