Fonda appeared as though she hadn't aged a day with her make-up, keeping things light and fresh for the daytime interview but adding a slight pop of colour with her pink lipstick.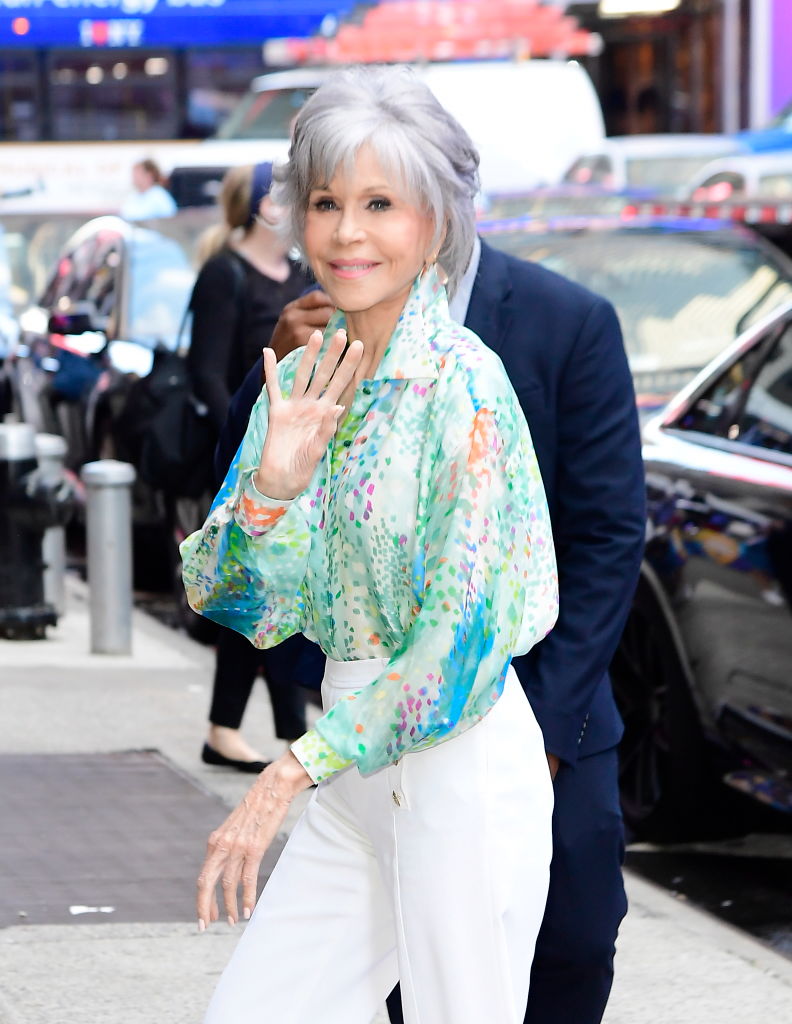 Over the years, Fonda has been a notable advocate against ageism. Earlier this year, the Oscar-winning actress opened up to CBS News Sunday Morning about getting older, telling the network: "I'm super-conscious that I'm closer to death. And it doesn't really bother me that much."
While Fonda has also made it a commitment to living each day to the fullest, she has admitted to still experiencing the occasional negative feeling about her age and her body.
"What bothers me is that my body is, you know, basically not mine! My knees are not mine, my hips are not mine, my shoulder's not mine," she said. In recent years, Fonda had undergone several knee replacements and two hip replacements for which she is now thankful for.
"I mean, I'm almost 85," she said. "The fact that I'm still alive and working…. Who cares if I don't have my old joints and I can't ski or bike or run anymore?"
Fonda had also previously told Elle Canada she vowed to never go under the knife again for cosmetic reasons.
"I can't pretend that I'm not vain," she told the magazine at the time. "But there isn't going to be any more plastic surgery—I'm not going to cut myself up anymore."
"I have to work every day to be self-accepting; it doesn't come easy to me. I try to make it very clear that it has been a long and continuing struggle for me."
Despite her daily struggles with self-acceptance, Fonda absolutely loves being in her 80s and has called it the best part of her life.