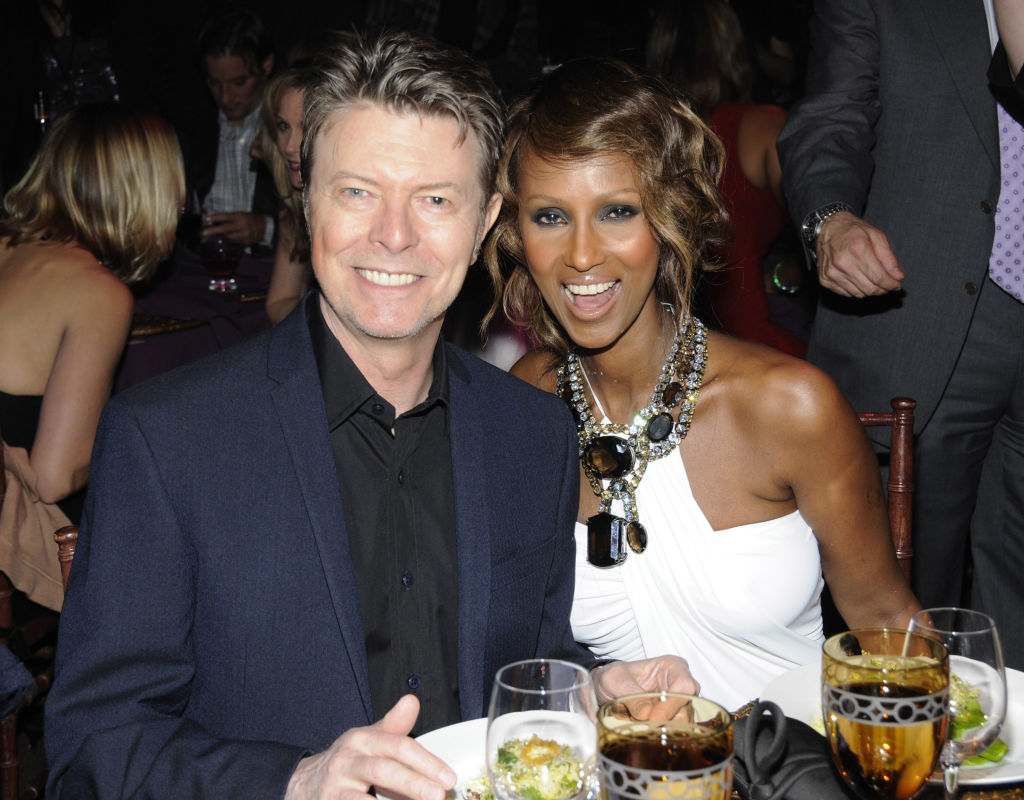 The iconic couple always had a very private love story, but five years after Bowie's death from cancer in 2016, Iman navigated her grief behind a wall of privacy they created. 
"There are days that are harder than others but the memories are not all sad of why the person isn't here. The memories are now of how great it was."
"Sometimes I have to remind myself that I had 26 years. So I have that to sustain me," she says. 
When daughter, Alexandra "Lexi" Jones, now 21, asked her if she would ever marry again, Iman recalls, "I said 'No, I will not.' I still feel married. Someone a few years ago referred to David as my late husband and I said 'No, he's not my late husband. He's my husband.'"
The moving article relives the famous couple's romantic courtship. After their first date, Iman flew to Paris to walk the runway. When she arrived back at her hotel, she was greeted by a room filled with fragrant gardenias. 
It was when she returned to L.A. though that Bowie when "properly wooed" Iman and their love affair took flight.  
"David was beyond handsome," she says. "He oozed charisma."
After marrying in Florence, Italy on June 6, 1996 the couple was inseparable; dazzling with their downtown cool and obvious love for each other. They found happiness in New York City where the couple could "hide in plain sight" whether it was in shops or walking their daughter home from school. 
Now, five years after his death, the supermodel is ready to share the details of their love story in the form of a perfume called "Love Memoir." 
 

View this post on Instagram

 
Though she has her own line of skincare and cosmetics, Iman never thought about creating a fragrance. 
"Fragrance is to me very specific and very personal. I'm the type of person who becomes extremely loyal to a fragrance that I love," she explains in the article. 
When her husband passed away, Iman only wore his fragrance, as a way to be close to him. It has been the only scent she has been wearing for the past five years. 
"Love memoir" is a tribute to their memories and special moments she shared with her husband over three decades. 
"I definitely feel his presence, especially when I look out over the glorious sunsets at our home because David loves sunsets," she says. "So in that way he is ever present."