Baldwin and second wife Hilaria, 37, have had six children together, since getting hitched in 2012. Baldwin also has a grown daughter, Ireland, 25, from his first marriage to 80s icon Kim Basinger. In her recent post, Hilaria also shares a number of quotes related to the impacts of trauma and the reluctance of trauma survivors typically to seek help.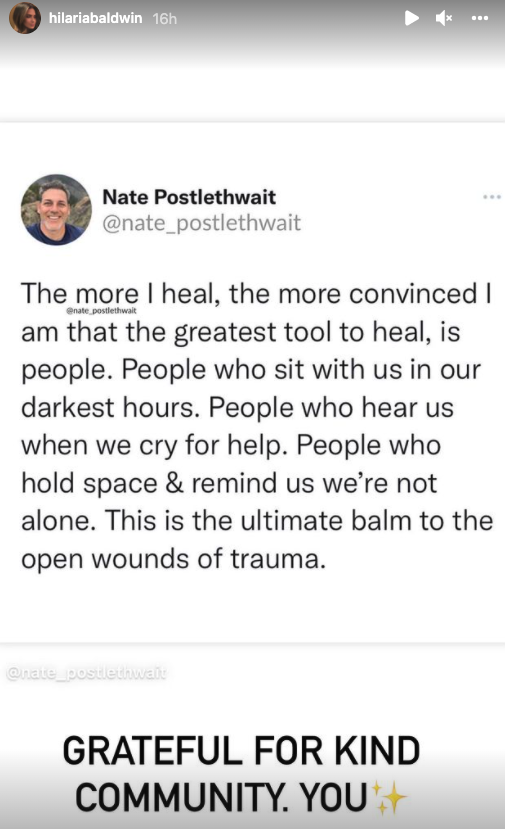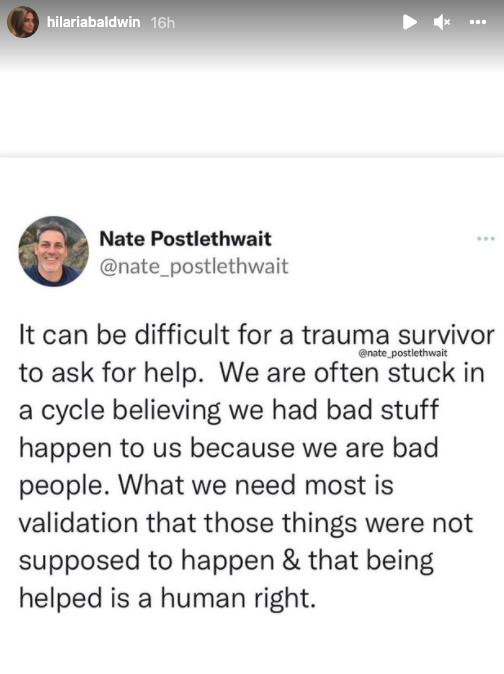 Hilaria has recently addressed her husband's mental health and possible PTSD, telling the New York Post, "Alec had a really traumatic thing happen".
"I brought (Alec) up here because we have to mourn Halyna's death," she said.
"I am trying to limit the PTSD.
"You look at what happens to soldiers and police officers when something like this happens, it's traumatic. We just came up here for quiet."
Hilaria's comments on her husband's well-being come as the Rust film set is rocked by another tragic incident after a crew member was bitten by a highly venomous spider while clearing the set in New Mexico.
Lamp operator and pipe rigger, Jason Miller, was packing the set down when he was bitten by a brown recluse spider and may lose his arm.
According to a Just Giving fundraiser page, Miller "has been hospitalised and endured multiple surgeries", as reported by Sky News.
"It will be a very long road to recovery for Jason if the medical team is able to save his arm.
"If under worse circumstances he loses his arm, this is a life-changing and devastating event for Jason and his family."