The music legend however looked as determined and stylish as ever as she posed on the red carpet with the assistance of a cane.
Mitchell arrived at the star-studded event dressed in a flowing white suit adorned with bright flowers and a long white pleated jacket.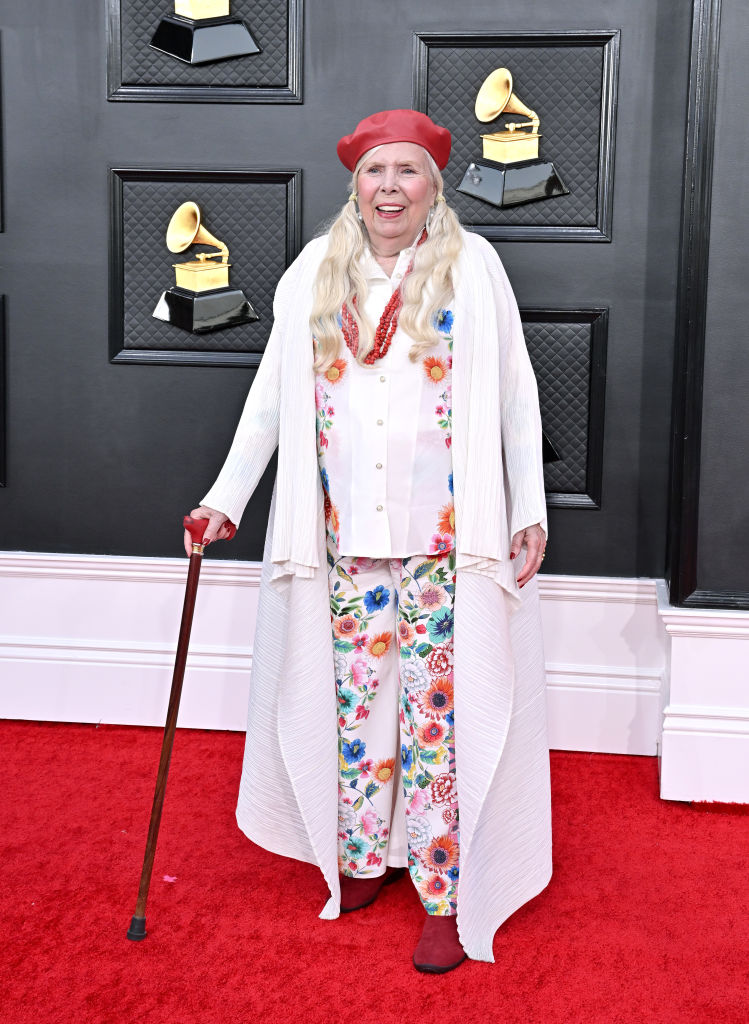 The long-time hat lover's formidable taste in headwear was on full dispaly as she opted for a red leather beret which she wore with her long blonde pigtails. Sticking to the theme of red, Mitchell completed her look with a long, layered, beaded necklace, matching red nails and red shoes.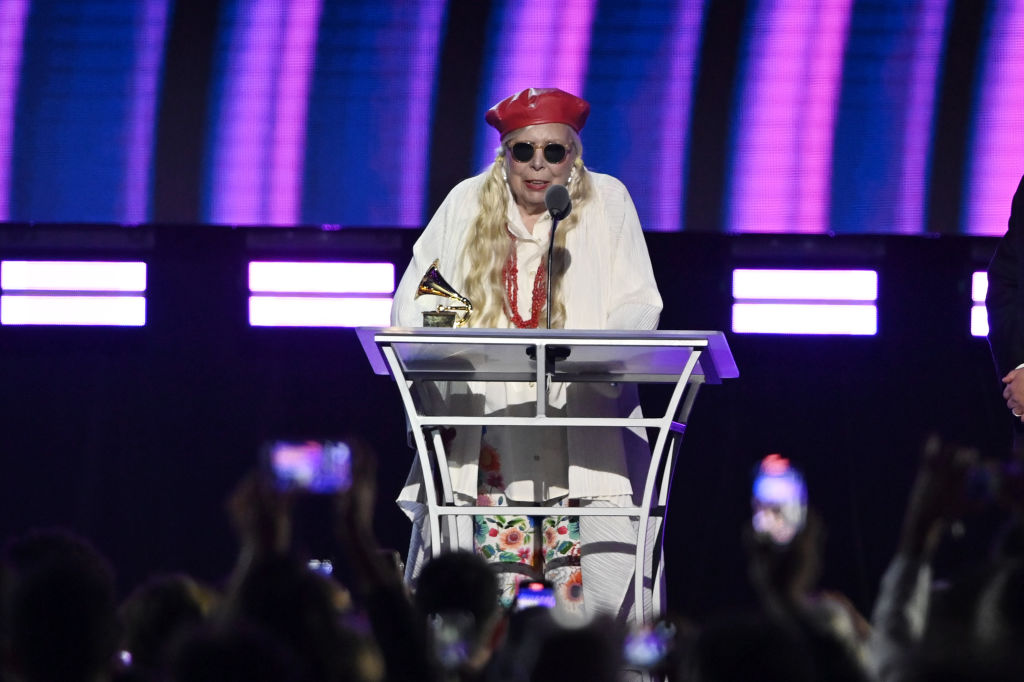 Strong in form, the effortlessly cool Mitchell herself took to the stage to accept her prestigious award, delivering a short speech thanking her "dream team" for making it possible.
"Thank you! Much thanks to the Academy for this nomination and for this win. I didn't expect this. I'd like to thank my dream team that help me put it together," she said.
In addition to thanking her label, Mitchell also gave a special mention to her assistant and physical therapist, whom she called an angel.
Earlier this week, Mitchell was honoured and named Person of The Year at the gala for MusiCares, the Grammy-affiliated charity that helps musicians in need.
 

View this post on Instagram

 
Cyndi Lauper, Stephen Stills, Herbie Hancock, Jon Batiste, and Sara Bareilles were some of the artists in the star-studded lineup who were there to pay homage to Mitchell, the timeless artist.
"We are so excited to bring together an amazing lineup of artists to celebrate the musical career of Joni Mitchell. She is being honoured not only for her iconic music and lyrics but for her trailblazing spirit and the inspiration she's brought to so many singer/songwriters," said Laura Segura, Executive Director of MusiCares.
Mitchell has been enjoying a fresh wave of appreciation in recent times, making headlines after announcing in January of this year that she would be removing her music from the music streaming service Spotify as a form of solidarity with her friend Nei Young, who requested to have his music removed from the platform because of false Covid-19 information being spread by popular podcaster Joe Rogan.