"There were a few born in 2002, 2003, one of the Romanian boys just turned 18.
"There's a lot of young guys rolling through. Even in Tokyo, I was the second oldest at 22 and the old boy Caleb Dressel has slowed down a little bit.
"I'll be old and ready to start the next chapter of my life."
Despite drawing the curtain on his successful swimming career, Chalmers assured his fans that he still has his sights set on delivering a stellar performance at the 2024 games.
"I've done most things now, I've got to find the next thing to chase," he said.
"Luckily the Olympics is next year and that will give me motivation."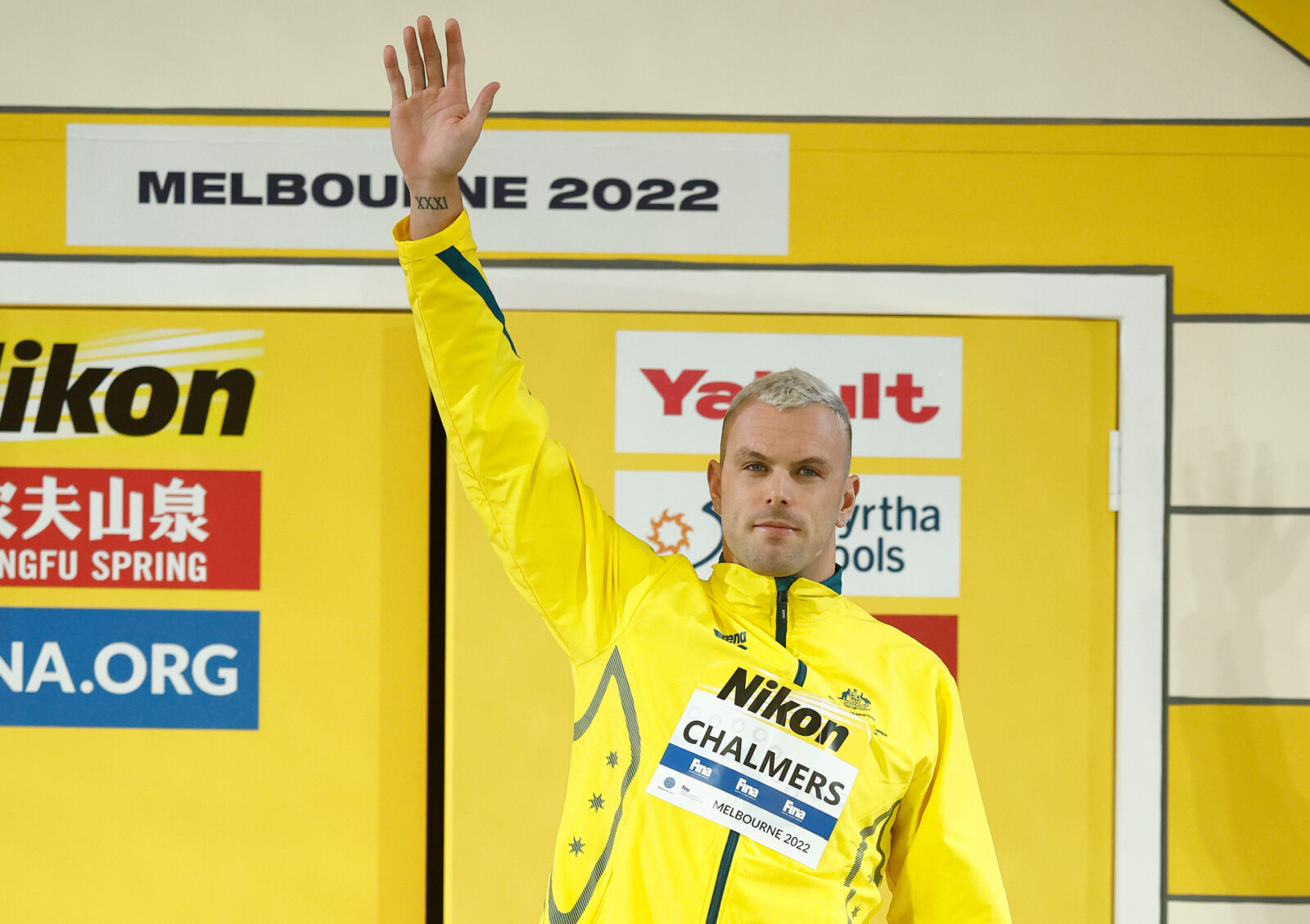 Chalmers' incredible swimming career will leave a lasting legacy in the pool. Back in 2014, he surged to victory at the Oceania Swimming Championships, dominating the 50-metre butterfly and the 100-meter freestyle. The crowning moment came in the 2016 Rio Olympics, where he stood atop the podium as the 100-metre freestyle Olympic champion, setting a world junior record.
In 2018, Chalmers reigned supreme as the Commonwealth Games champion in the 200-metre freestyle, and he continued to shine with a gold at the 2018 Pan Pacific Swimming Championships. Adding to his accolades, he secured a silver at the 2019 World Aquatics Championships in the 100-metre freestyle. The 2020 Tokyo Olympics saw him clinch a silver with a time of 47.08 seconds in the 100-metre freestyle event.
The year 2022 further solidified his legacy, as he triumphed with gold at both the 2022 Commonwealth Games and the 2022 World Short Course Championships in the 100-meter freestyle.