She added: "You're one of my best friends on tour and you've been there for me since I was a little 'tacker'.
"She's the most incredible human being with the most amazing team."
Meanwhile, speaking about her own rise to success, Barty said she never could have imagined winning the final and reaching the crowning position – while paying a moving tribute to legendary player Evonne Goolagong Cawley.
The pair are now the only Australians to top the WTA rankings since they were introduced in 1973 – with Goolagong Cawley staying number 1 for a fortnight in 1976.
"It's been a whirlwind three weeks for me. It's been a whirlwind year for me but to follow in the footsteps of Evonne, even to be mentioned in the same sentence as her, is incredible," she added.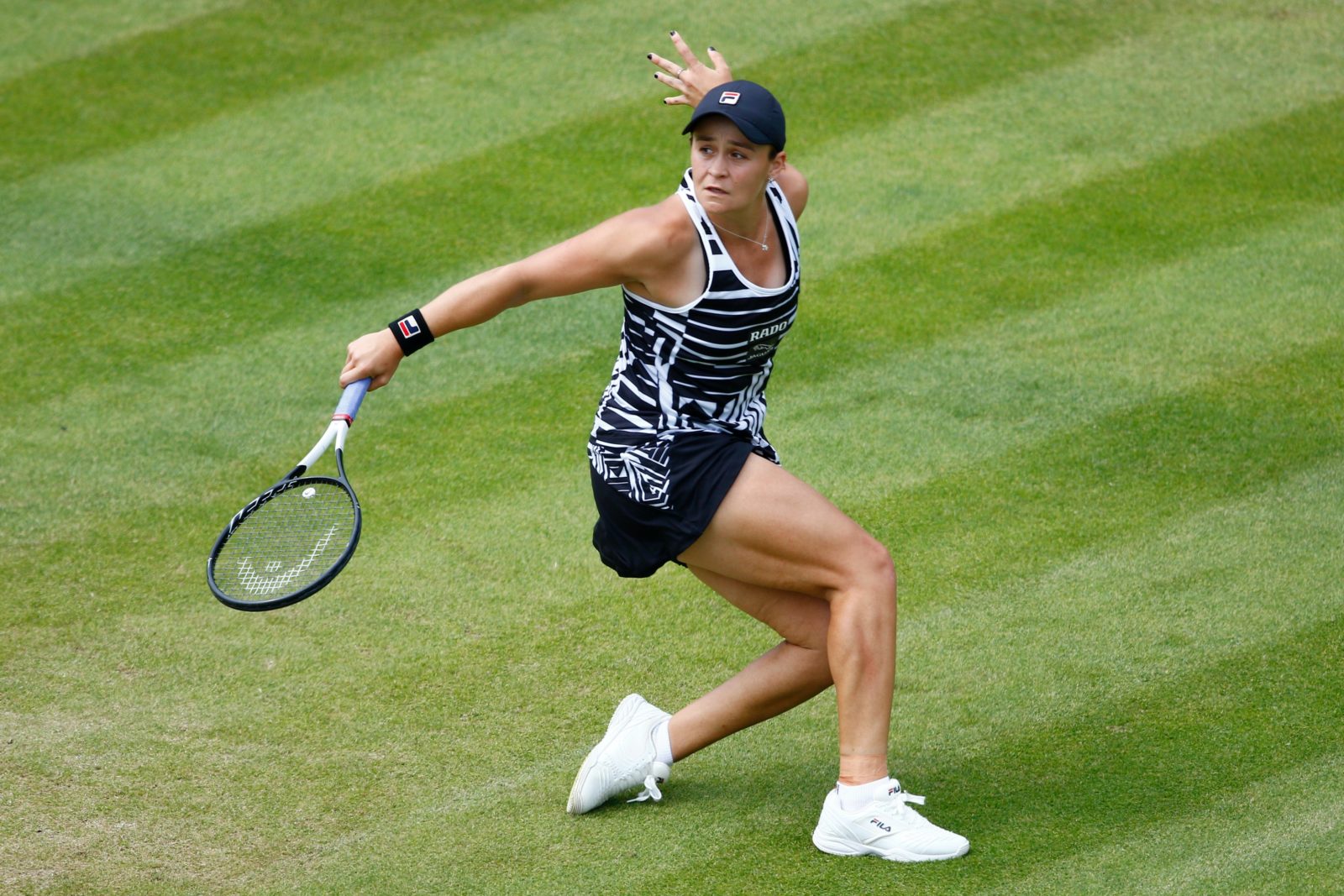 "What she's done for our sport for Australians all around the world, not just based in Australia, she's put us on the map.
"What she's done for Indigenous Australians as well, she's just been remarkable."
Fans applauded her humble words, with one writing on Twitter: "Great acceptance speech. Not only a Champion player but more importantly a Champion person," while another added: "A beautiful, humble and warmth winners speech. @ashbar96 you are a legend as a person as well as a tennis player."
It comes after Romania's Ion Tiriac, a legend in the world of tennis, took a major swipe at Barty, claiming her winning match earlier this month was one of the poorest games he'd seen.
"Please excuse my sincerity. It was not one that excited me. I had to go after four games."
Tiriac claimed the players were simply not worth watching and did not match the talent of stars such as Halep, Serena Williams and Maria Sharapova.
Read more: 'One of the poorest I've ever seen': Tennis great's shock swipe at Ash Barty
However, it went from bad to worse as the former player then took a major swipe at all Australians, controversially claiming those from the Land Down Under don't know how to read or write.
"They do not know how to write or read… Every time someone comes from there (Australia), they come out with technical knowledge from A to Z," he reportedly added.
Are you a fan of Ash Barty? Did you watch the match?