Mr March – Matt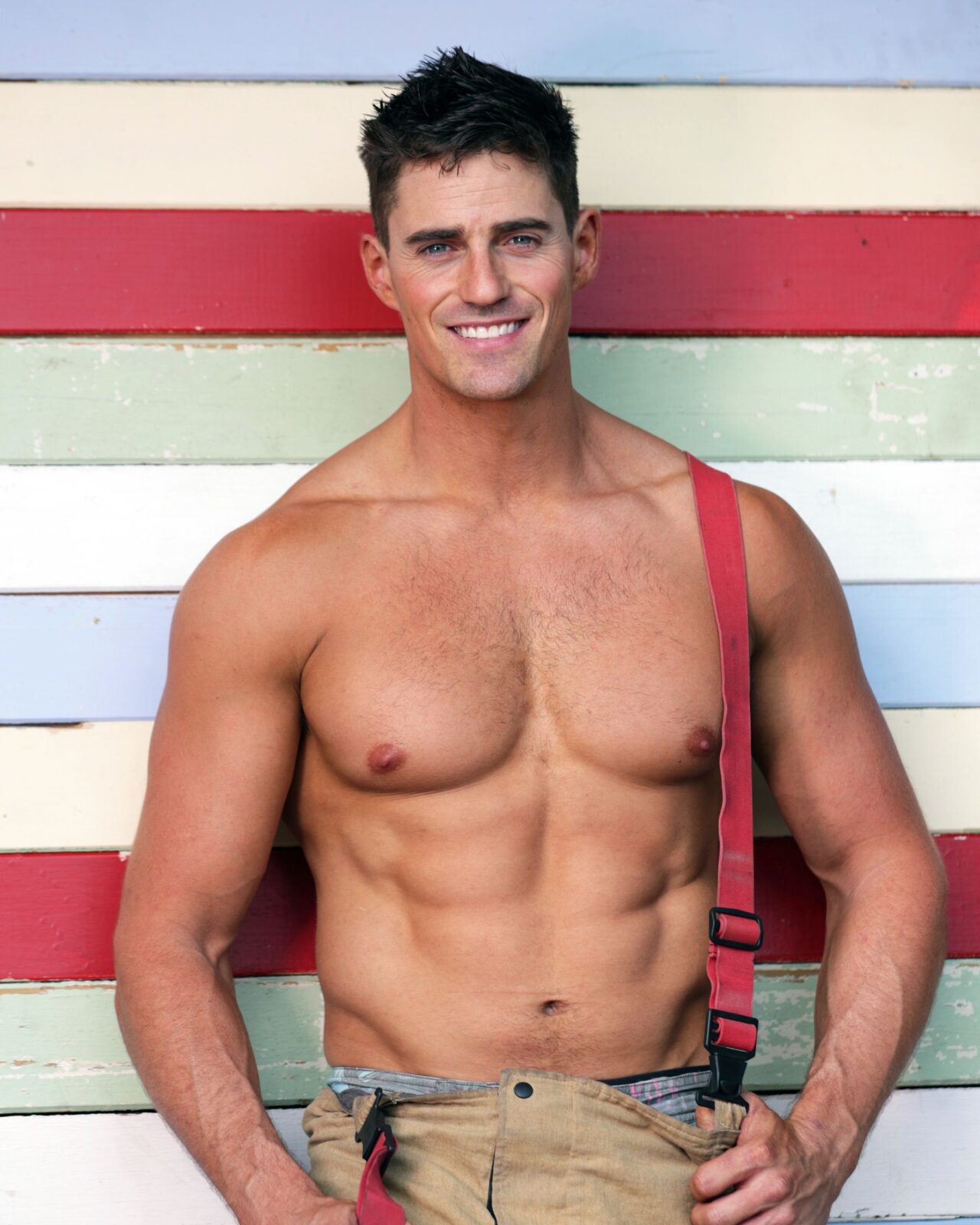 Matt makes the classic calendar a hot, hot, hot buy!
Cover guy – Ricky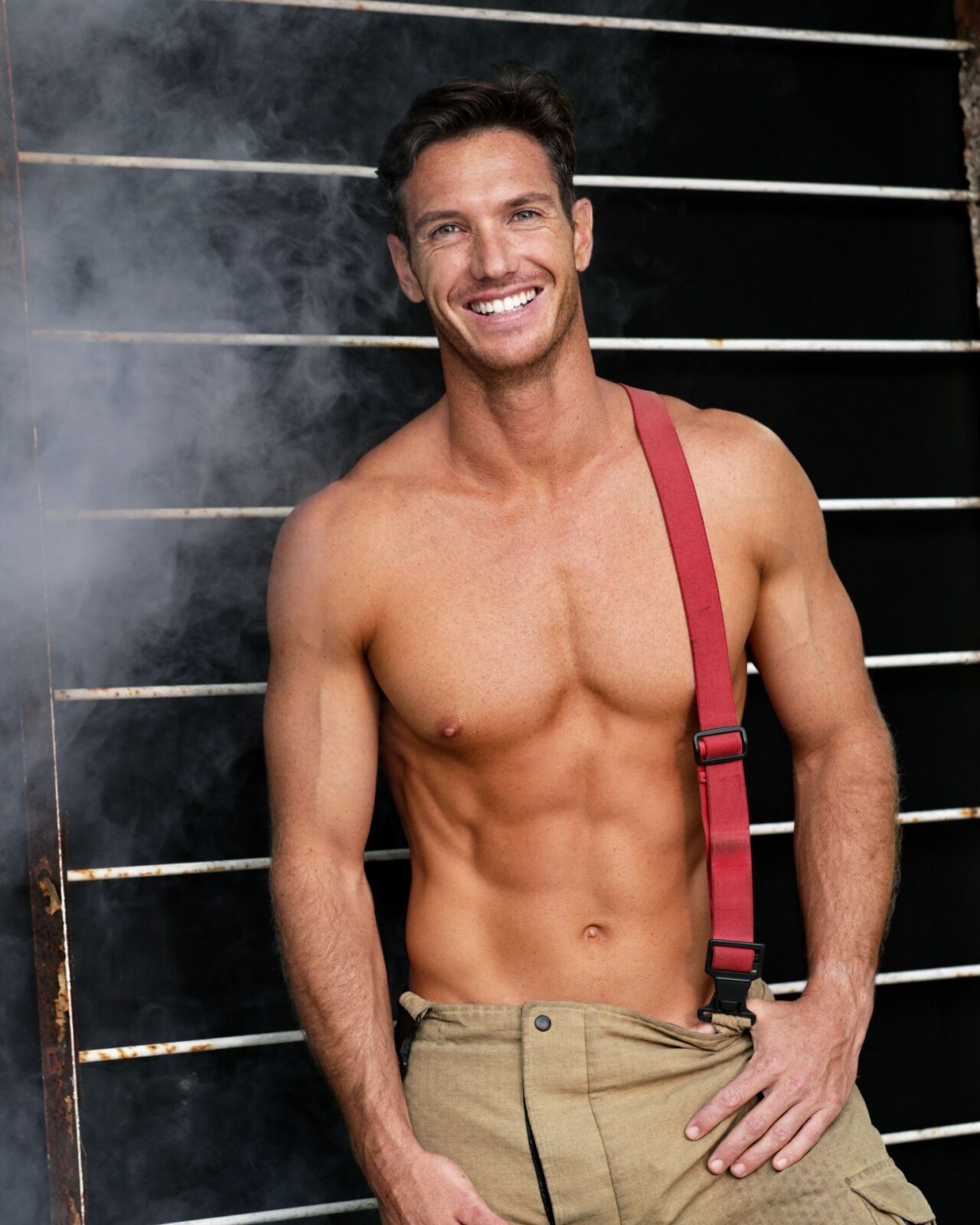 Ricky told Starts at 60 that he didn't even know he was entered as a model for the calendar! "I received a phone call congratulating me that I had been selected for the 2022 Australian Firefighters Calendar. I thought to myself, 'I had never sent an application in? What is this guy talking about?' I found out later that my girlfriend had done it without me knowing. Before I knew it, I was standing in front of seven members of the photography team. I was absolutely terrified. I have never even taken a selfie!"
Mr October – Ben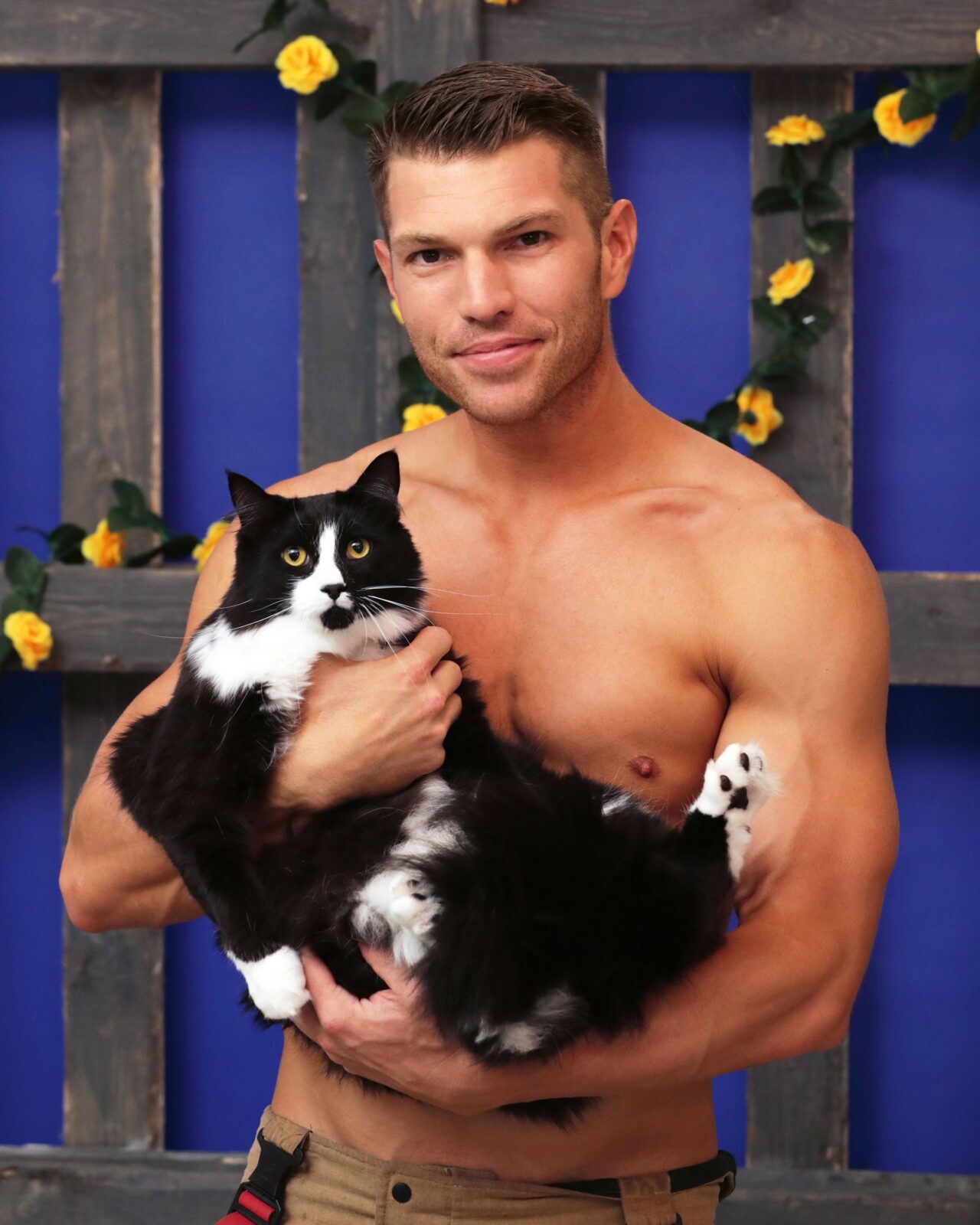 "I wanted to do it for my Grandma and Mum," said Ben. "They were so proud that I was selected to take part in the photoshoot. They embarrassed the heck out of me by emailing the calendar co-ordinators, advising them I was the most handsome firefighter in Western Australia – and the guys have not stopped reminding me of that! Thanks Grandma and Mum!" Nawww, we love a cute guy who loves his Mum and Grandma!
Mr September – Tim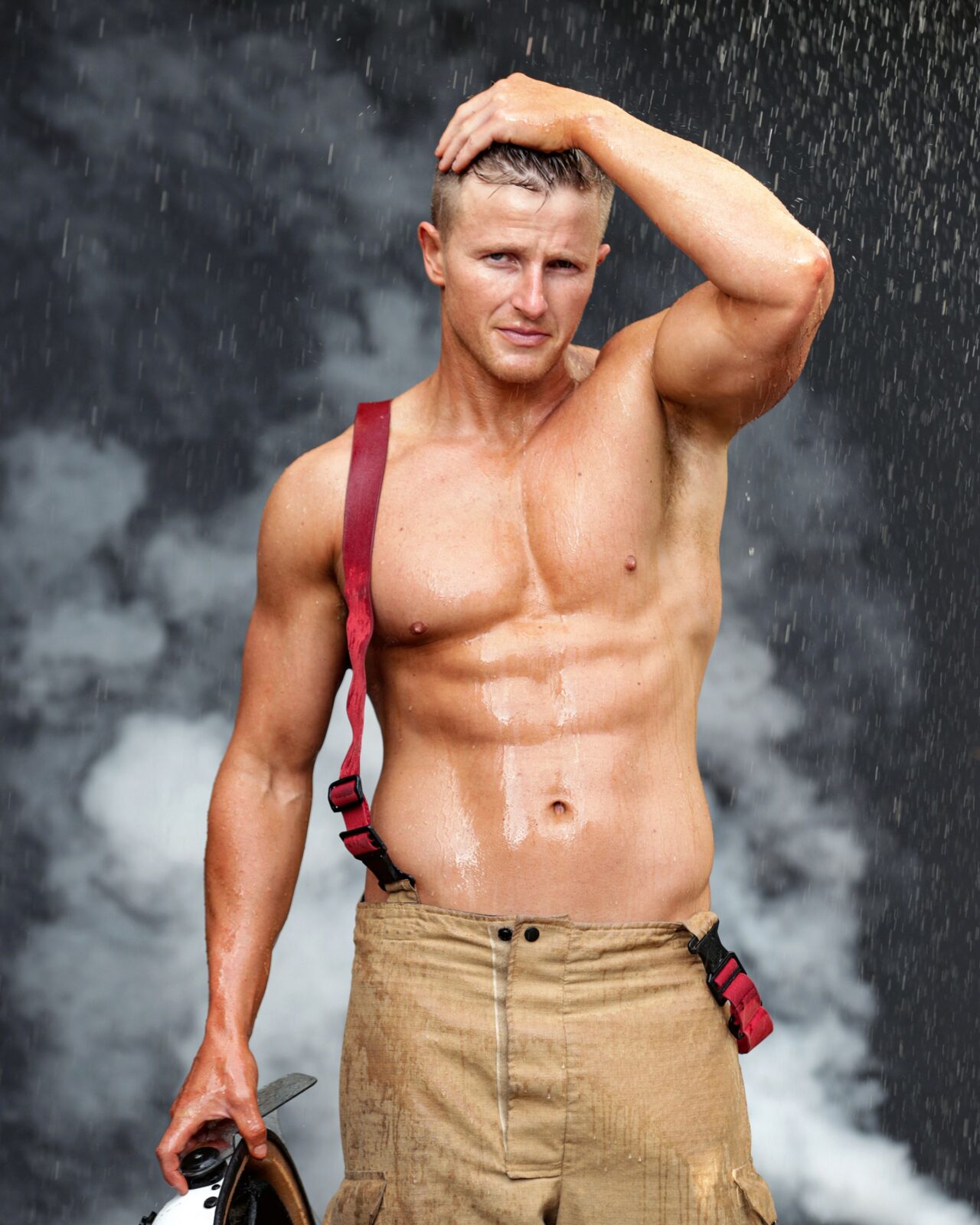 The classic calendar is steamy as, with the help of this sexy shot of Tim!
Mr September – Dennis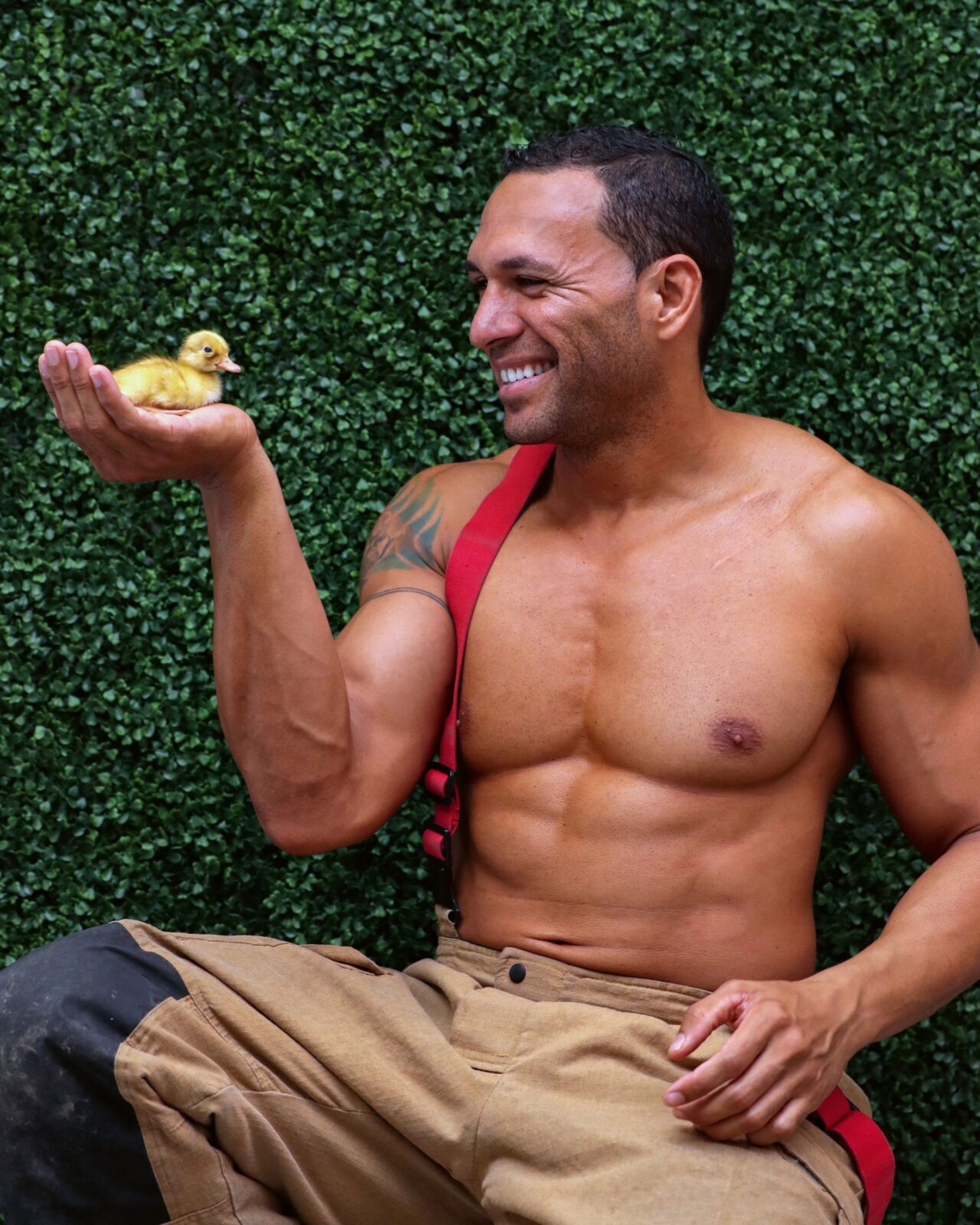 The 2022 Australian Firefighters Calendar looks better than ever with Dennis and this cheeky chick!
Cover star – Matt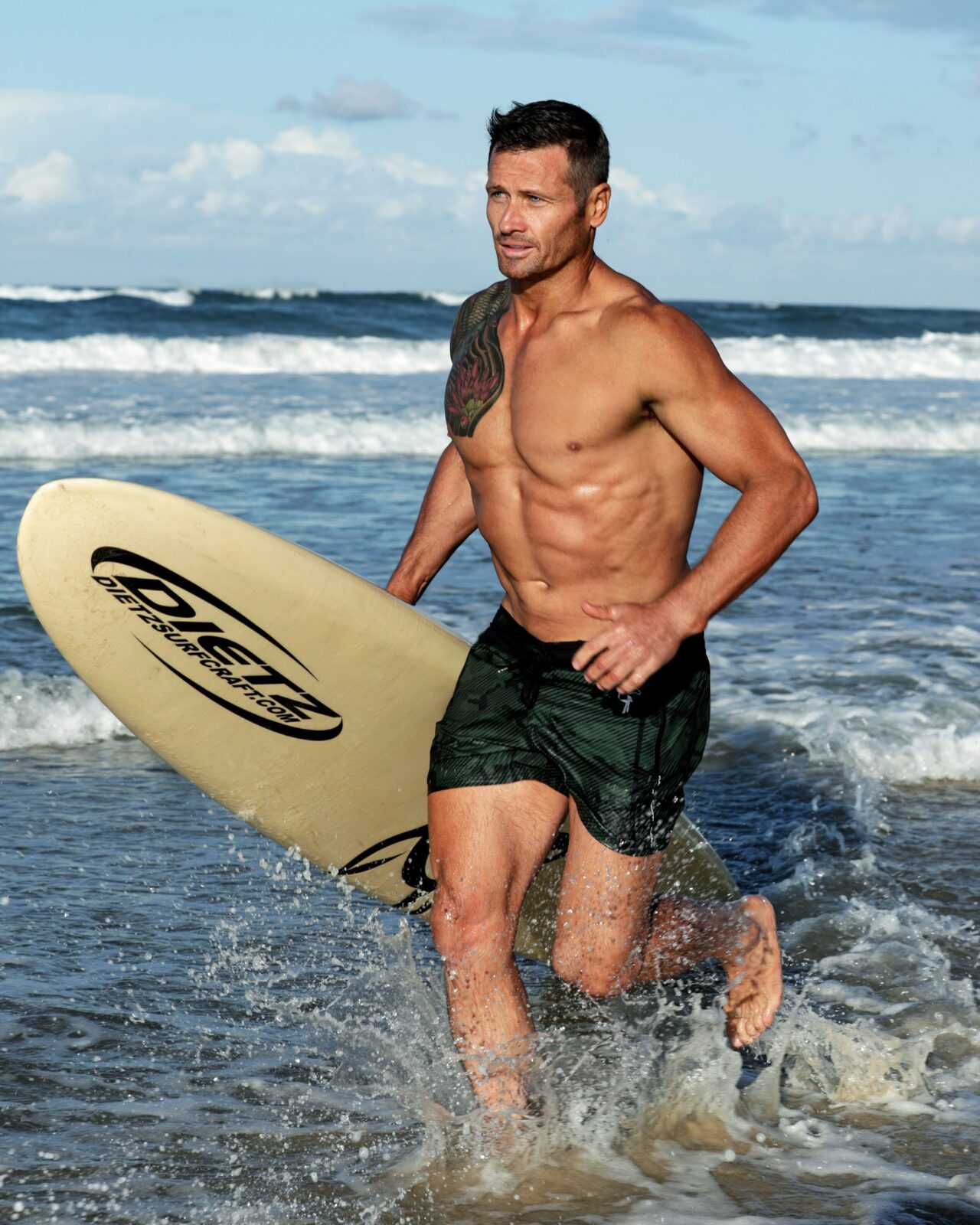 We can smell this photo: the salty sea air, the waxed board, the sausages sizzling on a nearby barbecue. Ah summer. Matt can surf with us any day and, failing that, you can find him in the summer-styled calendar.
Brendan – Mr November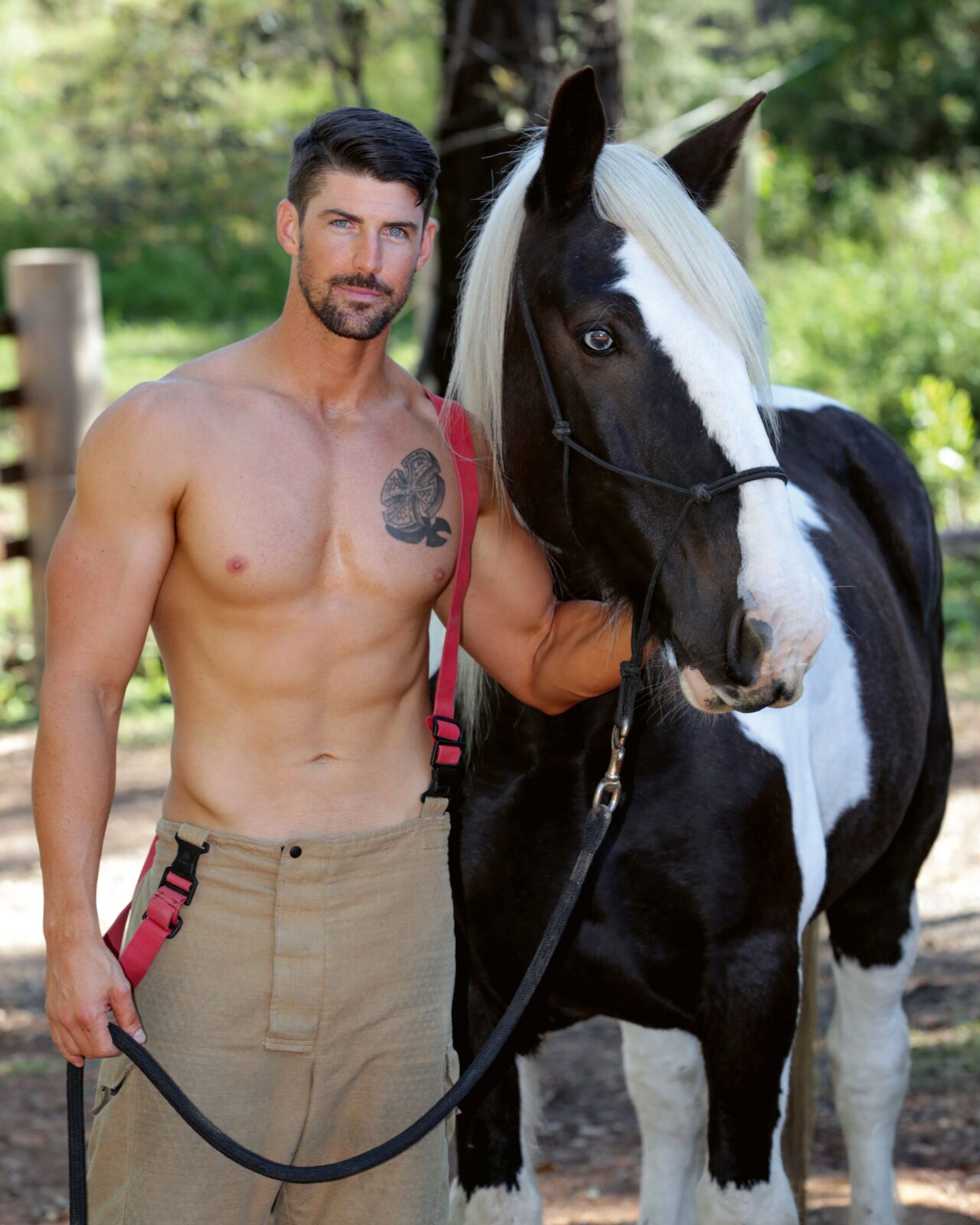 You'll find Brendan and this fine filly in the calendar too. As Cosmo Kramer says, "Giddy up!"
Mr February – Dave

The dog may not be impressed, but we sure are. Woof woof, Dave!
Grab your copy of the calendar, now. With plenty of options (classic, cat, dog, horse, mixed animal and summer), you've got no excuse not to. Plus, with calendar boys like these, you'll never forget the date again!