Target is scrambling to recall a potentially life-threatening toaster amid fears an internal component failure could cause a fire or an electric shock to avid toast-eaters. 
The hazardous toaster retailed for $35 between May and July of this year at Target and Target Country stores Australia-wide. 
"Target 4 Slice Toaster TART1704" was identified by the retail giant as a fire-prone appliance, prompting it to frantically recall the potentially deadly toaster. 
While no one likes burnt toast, Target Australia is now urging customers who own the possibly life-threatening toaster to stop toasting immediately and return it for a full refund. 
If you have purchased a toaster from Target recently, you can check for the model number on a silver sticker on the bottom of the appliance which will read: Target 4 Slice Toaster TART1704, keycode 60024374.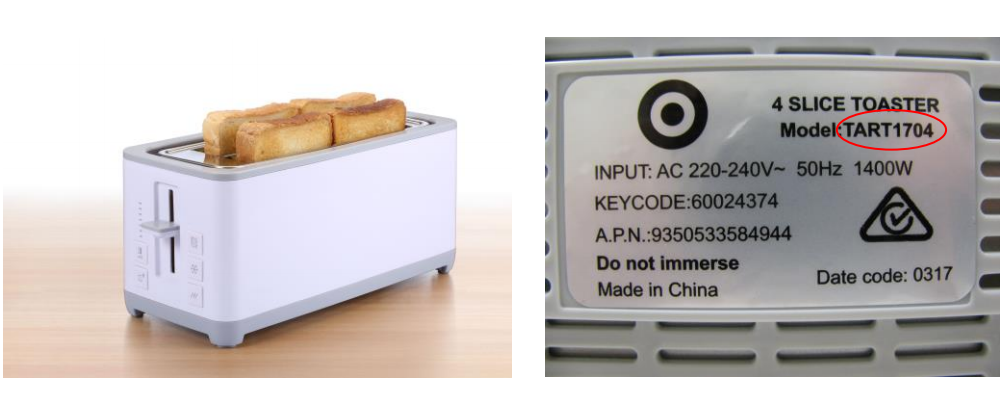 Do you eat a lot of toast?