A good summer cocktail should be refreshing, balanced, and easy to drink. To attain the optimal taste, it should also be made with seasonal ingredients, and be visually appealing.
Some popular summer cocktail ingredients include fresh fruits and herbs, such as berries, citrus, mint, and basil. Some of the more popular summer cocktails include Margaritas, Daiquiris, and Pina Coladas.
Mark Wyatt, also known as 'Dr Rum', from Rum Bar at Airlie Beach in The Whitsundays says, "the perfect summer cocktail is one that's light and refreshing."
"A classic mojito with fresh lime, fresh mint, some soda, iced, and of course some Cuban style young rum. Hot weather requires something refreshing," Wyatt suggests.
Winning Appliances' resident Beverage Expert, Jeremiah Dunn says the key to a good summer cocktail is balance.
"A well-balanced cocktail starts off with a few fundamental ingredients: alcohol, sugar, acidity," Dunn explains.
"Using the right proportions will make or break your cocktail. My standard ratio is 60ml of alcohol, 15 ml of sugar to 30ml of acid.
"After you have these three components, the possibilities are endless. Alternatively, you can not add alcohol and still follow these guides to make yourself a delicious mocktail."
While Brogan Carr from Brogan's Way, a family owned boutique distillery, believes "the secret to a summer cocktail is to focus on great ingredients."
"Use a quality spirit and make the most of fresh, seasonal fruit. Long cocktails served in tall glasses with plenty of ice are always a great way to go in the warmer months as the aim is to delight, refresh and be uplifted," Carr says.
"A Tom Collins or a twist on this classic, a Raspberry Collins go down a treat. Or try a Strawberry Gin Spritz. Of course, don't forget a well made classic G&T but ensure you use a quality tonic."
As Carr notes, quality ingredients are crucial for creating a delicious cocktail and this summer it's "all about fresh and colourful tropical fruit".
"They can be used as a strong flavour contribution to a cocktail, or as a garnish to lift the cocktail experience even higher – passionfruit, mango, watermelon and pineapple are all popular this year. And then, of course, there are the timeless citrus favourites such as lemon, orange, pink grapefruit and lime," Carr explains.
"Our popular cocktails this summer have been Watermelon Margarita, Frozen Blue Gin Margarita, Pink Gin Spritz, Strawberries & Cream G&Ts, Mango & Pineapple mojitos and Gin Cups to name a few. Creativity is plentiful this season and people are always happy to try new cocktails."
Wyatt shares similar sentiments, claiming that "fresh seasonal fruits" are integral for trendy summer cocktails.
"Sweet and sour is important. Low calorie is also very popular at the moment. To keep the taste at a top-notch level, consider experimenting with monkfruit," he says.
The inclusion of citrus fruits in cocktails also got the tick of approval from Dunn who states that "citrus is very popular in summer cocktails and if proportioned well can make a tasty summer cocktail." 
Getting started and what you need to make cocktails in the comfort of your own home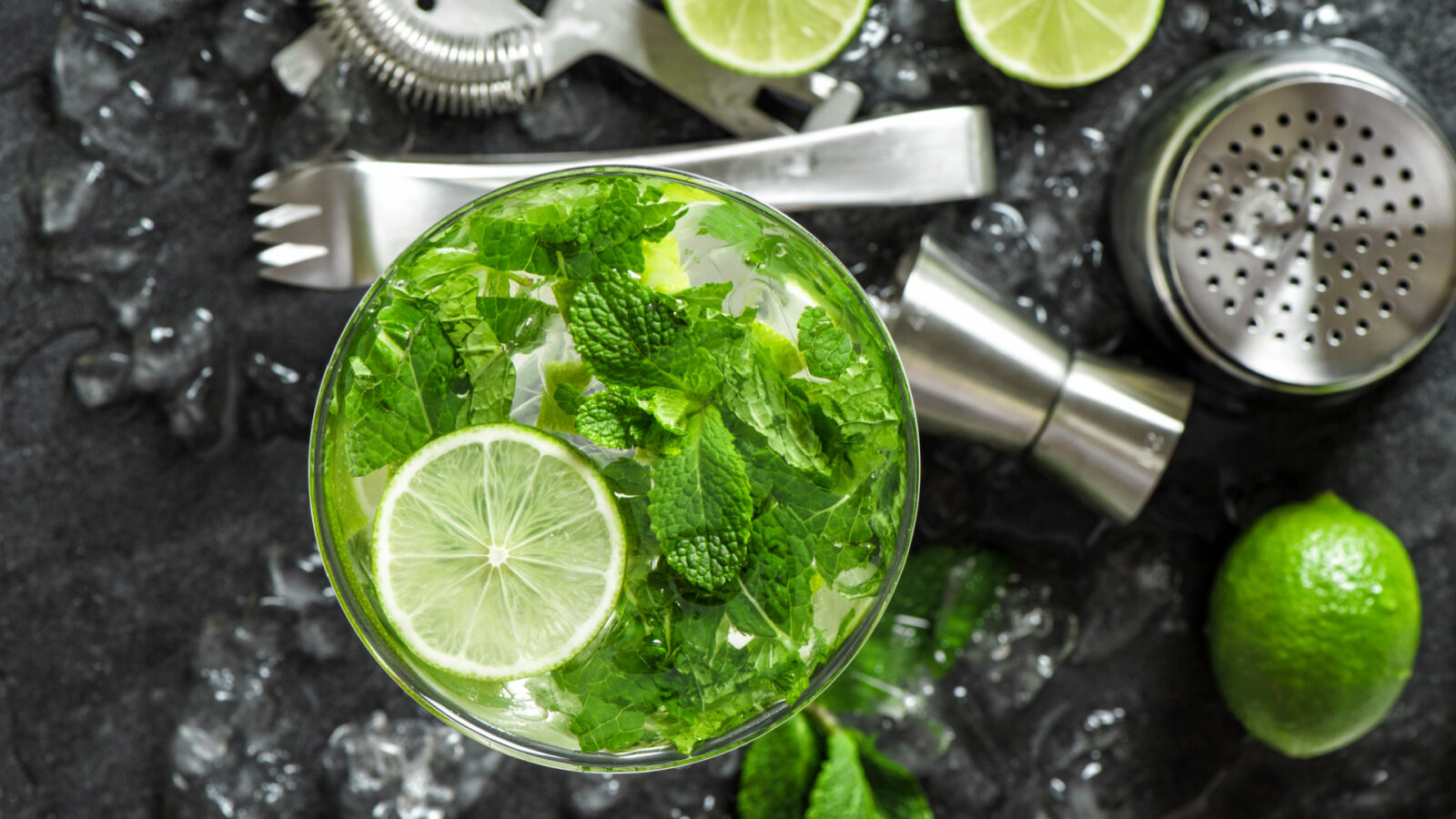 There's no need to channel Tom Cruise or Bryan Brown from the classic '80s flick Cocktail if you're looking to concoct your own alcoholic mixtures from the comfort of your home.
In fact, making cocktails at home is relatively easy and can be a fun way to experiment with different flavours and ingredients.
In addition to it being a bit of fun, there are a number of benefits that can come with making cocktails at home, including:
It can be much cheaper than buying them at a bar or restaurant.
When making cocktails at home, you have complete control over the ingredients and proportions, allowing you to create a drink that is tailored to your personal taste.
You know exactly what ingredients are going into your drink and can select high-quality products.
Making cocktails at home allows you to experiment with different ingredients and techniques, which can be a fun and rewarding experience.
You don't have to leave your home to enjoy your favourite drink.
When it comes to embarking on your summer cocktail making endeavours, Carr suggests people should "just dive in and have a go".
"Start with the easier to make cocktails that you 'build in the glass' such as a Collins or a Gin Rickey for example. Practice by varying the amounts of the ingredients and see how that flows through to the flavour change in the drink and see what you enjoy," Carr suggests.
"This is the best way to learn about balance and which flavours have the greatest impact on the outcome.
"Then you can progress and have a go at stirred, muddled and shaken cocktails. The internet is awash with recipes and how to videos. Have a go, don't be afraid to experiment and remember, drinks taste better when you have worked at them."
Dunn suggests to those keen to give at home cocktail making a go, that "it's best to start with the basics".
"Alcohol is the most important ingredient when making cocktails. Or when making mocktails, Lyres is a great pre mixed mocktail that just needs to be topped up with your choice of sparkling water or soft drink," Dunn explains. 
"If you're new to making cocktails, the essentials that can be found in most classic recipes include vodka, dry gin, tequila, a white and dark rum, a brandy and a whiskey. The most common liqueurs include a good orange liqueur like Curacao or triple sec, a dry and sweet vermouth.
"If you're new to cocktails, start by adding the most essential mixers to your kitchen and bar. Aside from sodas, lemon and lime juice will be important basics to always have on hand, as will an aromatic and an orange bitters."
Dunn also encourages amateur bartenders to "keep it simple".
"A cocktail/mocktail should be balanced and look nice. Start off with the basics and when you're feeling confident, try something a bit more complex," Dunn says. 
Dunn also offered some tips for storing your beverages and alcohol in order to "preserve it longer".
"With wine, it needs to be stored at proper temperatures and bottles need to be stored horizontally. Like food, wine is perishable, the correct storage of wine for later consumption is so very important. As wine is delicate, wine fridges protect wine from UV rays via UV glass," Dunn advises.
"Wine fridges are designed to provide the perfect wine storage environment with special features like temperature and humidity control (so as to not dry out corks for corked wines) and vibration minimisation (wooden shelving helps to protect wine from vibrations).
"The two types of wine fridges are single-zone and multi-zone. Single-zone wine fridges only have one temperature setting. A multi-zone, however, allows you to set different temperatures in each zone to suit its specific contents – red or white wine."
How to make the perfect summer cocktail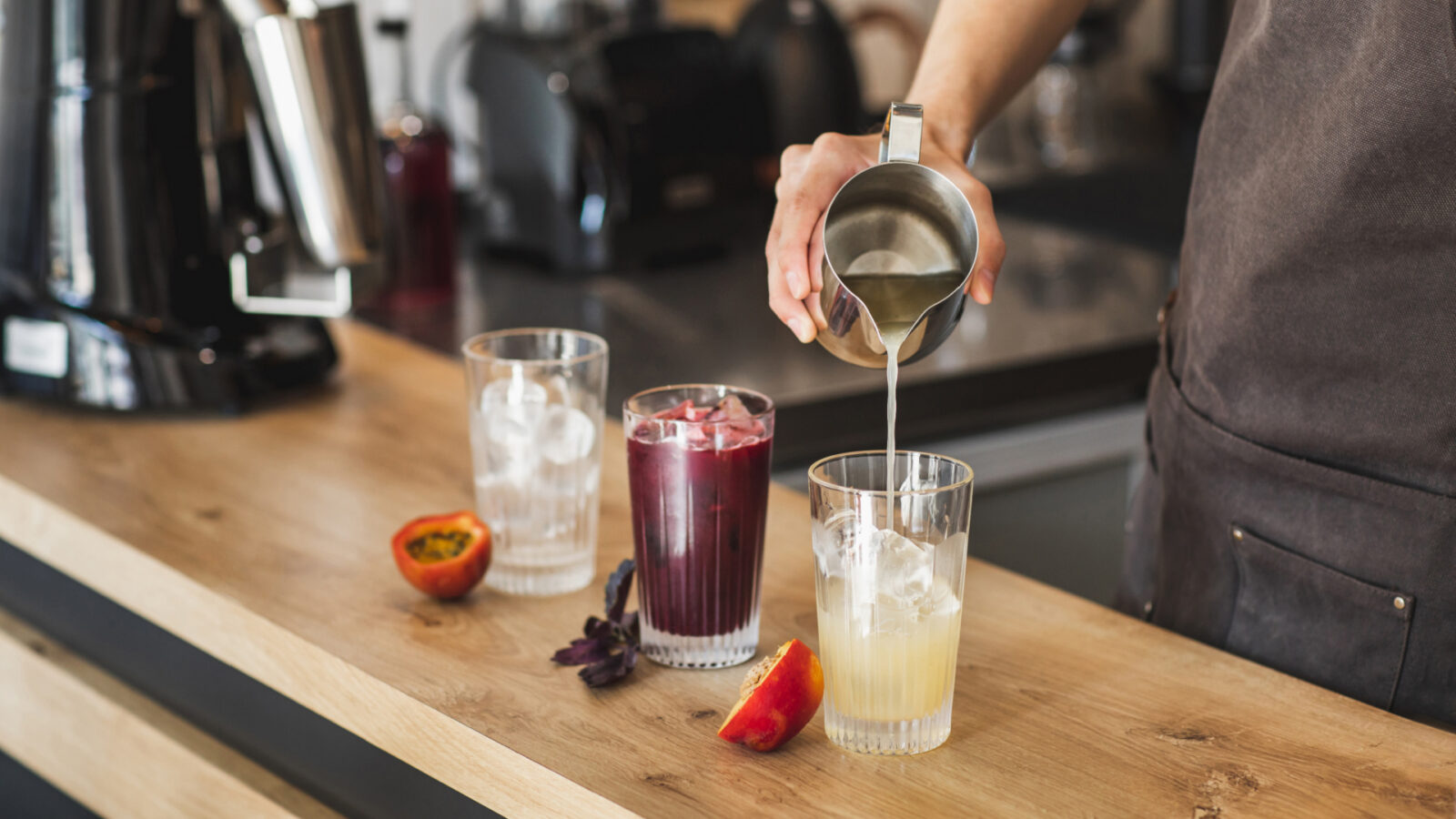 Making cocktails can be a fun and enjoyable activity that allows you to be creative and experiment with different flavours and ingredients.
Whether you're a seasoned mixologist or a beginner, there's a sense of satisfaction that can come with creating the perfect drink.
From classic cocktails to modern twists, the possibilities are endless when it comes to mixing and matching different spirits, mixers, and garnishes.
However, with endless possibilities can come uncertainty regarding where to start and what cocktail to concoct first.
Fortunately, the experts have provided their go-to recipes for the perfect cocktail to see you through the sweltering summer months.
Wyatt's favourite cocktail that keeps the locals coming back for more is a mojito.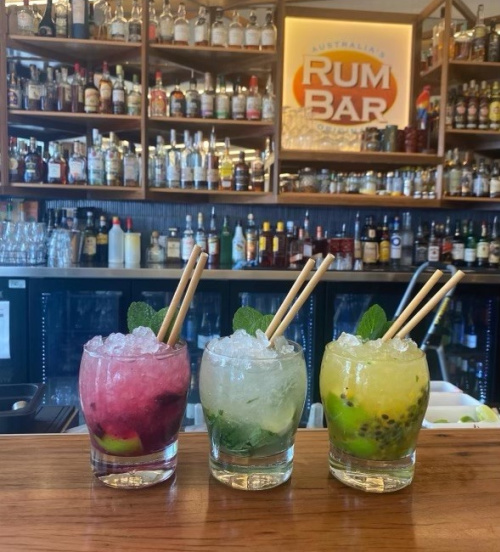 Although Bundaberg Rum is a Queensland icon, Wyatt says Caribbean rum is simply second-to-none when making mojito.  He uses 3 year old white Havana Club premium rum.
Wyatt uses all local ingredients which include, half a (local) lime, 30ml of sugar syrup, mint, crushed ice and sparkling water!
Mark admits that there's nothing "extra" or especially "secret" in the recipe, he says the way in which it's made, the order of the ingredients input, and how they're muddled and shaken makes all the difference.
INGREDIENTS / TOOLS NEEDED:
45 ml havana club premium 3y
Half a large lime cut into chunks
8 large mint leaves
30ml sugar syrup- boil 15 ml water and stir with 15ml caster sugar allow to cool
Soda water
Crushed ice- can be done at home with ice cubes smashed in a tea towel
One large old fashioned glass
One muddling stick
One Boston mixing glass and shaker
One 30, 15 measured jigger
When it comes to serving, Wyatt likes to keep it classic, serving his signature mojito in a high-ball glass.
Dunn's "key summer recipe" is The Greyhound. In order to make this refreshing summer cocktail you will need the following:
The method for creating The Greyhound involves combining all ingredients into a shaker, add ice and shake well.
Once all ingredients are combined strain and pour over ice, add garnish and you have a refreshing summer cocktail.
Carr from Brogan's Way suggests the following summer drinks to make the most of the pleasant summer conditions.
Brogan's Way Garden Party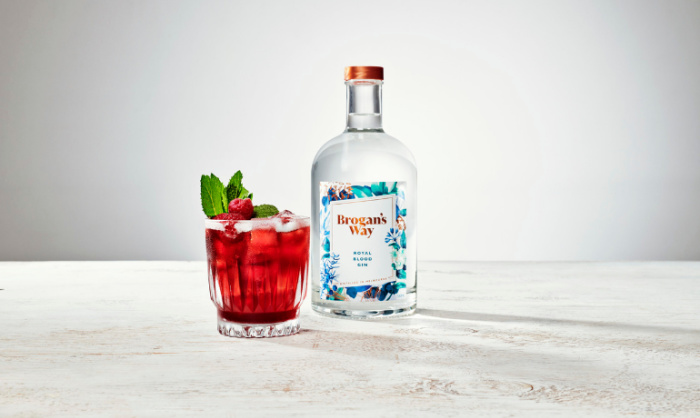 What you will need:
• 30mL Brogan's Way Royal Blood Gin
• 15mL Dry Cassis
• 10mL Lemon Juice or syrup
• 15mL Raspberry shrub or 4 fresh raspberries
• Mint Leaves and Raspberries
• Add gin, dry cassis, lemon juice or syrup, and raspberry shrub into a cocktail shaker, note if using 4 raspberries instead of yer shrub, add to shaker and muddle well
• Add a generous scoop of ice
• Shake well
• Double strain into glass and garnish with mint leaves and fresh raspberries
Brogan's Way Pink Grapefruit Gin Spritz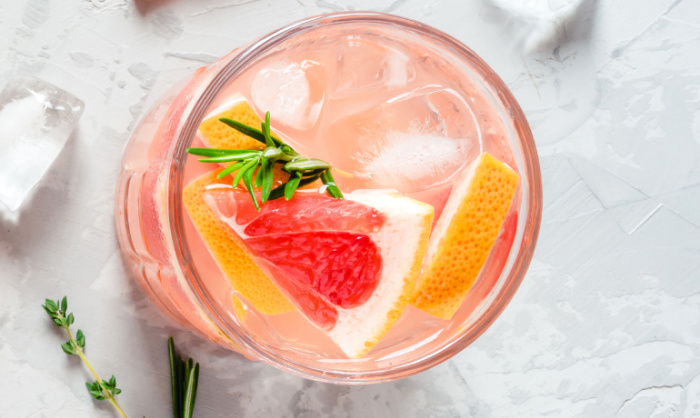 What you will need:
• 30mL Brogan's Way Everyday Salvation Gin
• 15mL Orange Curaçao
• 90mL Pink Grapefruit Soda
• Wedge of Pink Grapefruit
• Mint Leaves or Rosemary Sprig
• Add gin and curaçao to your desired glass
• Top with Soda and a scoop of ice
• Garnish with a wedge of pink grapefruit and some mint or rosemary
Brogan's Way South Side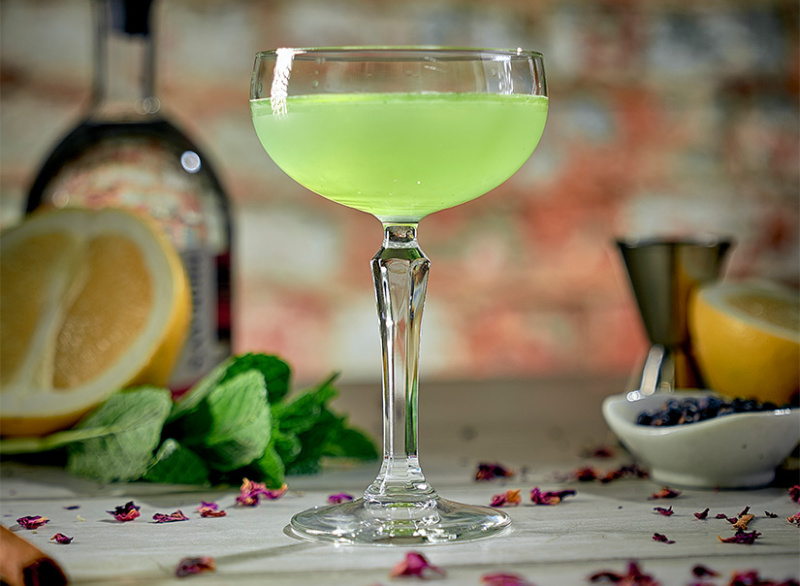 What you will need:
60mL Brogan's Way Evening Light Gin
20mL Lime juice
10mL Sugar syrup
8 mint leaves
Shake all ingredients very well in a cocktail shaker with plenty of ice. Double strain into a cocktail glass and garnish with a mint sprig or lime twist and enjoy. rinse and repeat.
Creating summer cocktails and mocktails is a great way to beat the heat and add a touch of fun to your gatherings this season. By experimenting with different ingredients, you can come up with a seemingly endless array of unique and delicious combinations that will impress your guests.
With a little creativity and a few simple techniques, you'll be whipping up summer cocktails that are sure to become a hit among your friends and family. So, sit back, relax, and let's raise a glass to a fabulous summer!
IMPORTANT LEGAL INFO This article is of a general nature and FYI only, because it doesn't take into account your personal health requirements or existing medical conditions. That means it's not personalised health advice and shouldn't be relied upon as if it is. Before making a health-related decision, you should work out if the info is appropriate for your situation and get professional medical advice.