If you're looking for a great sweet treat that won't send your blood sugar levels skyrocketing, you've found it! These wholesome muffins are packed with all the delicious ingredients that bring the flavour without loading up on the sugar. Banana is used to keep them lovely and moist, while plenty of blueberries add a fresh sweet burst with every bite. You can serve them warm out of the oven with a little butter or enjoy them later with a nice cuppa!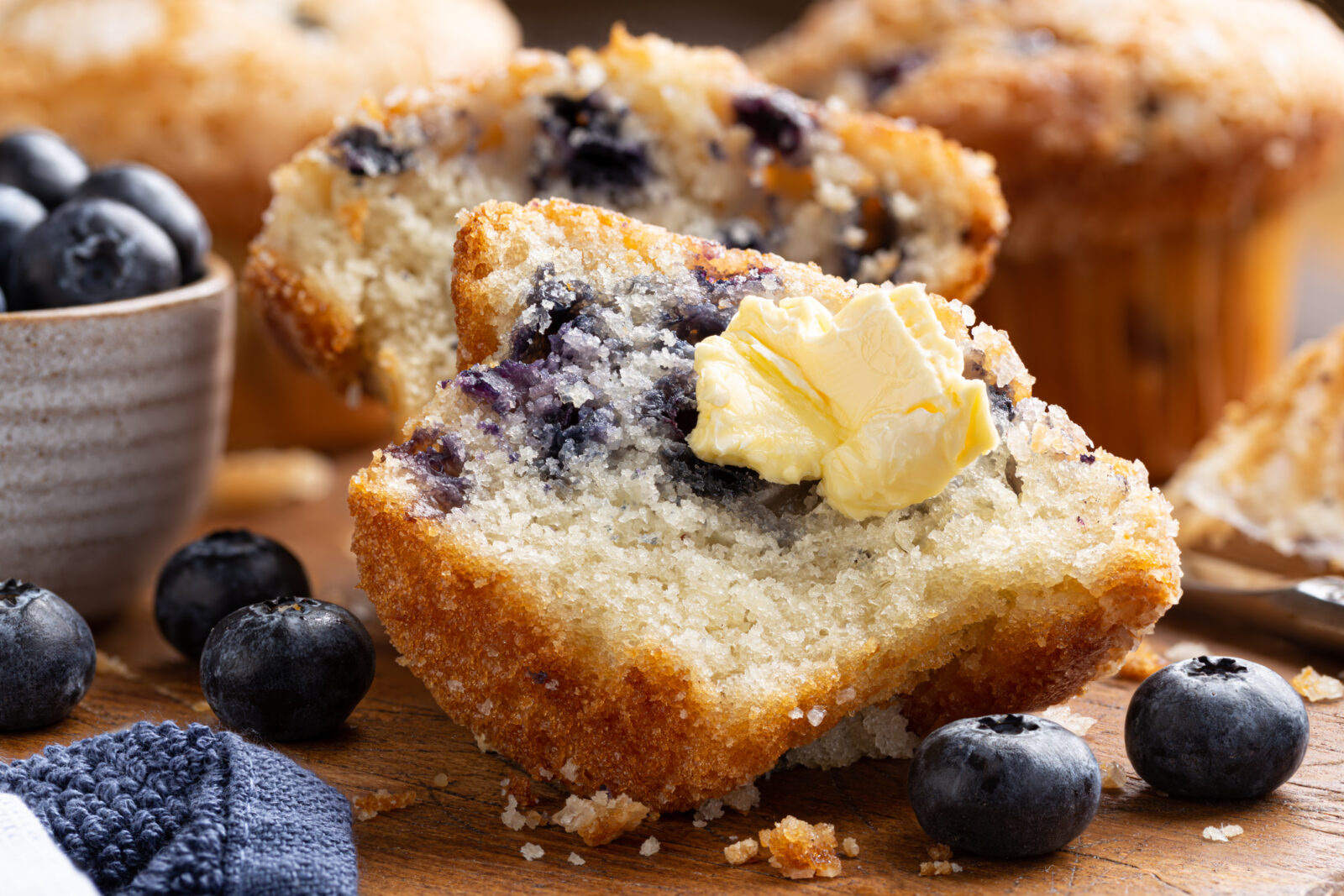 Ingredients
2 medium bananas mashed
1 egg
½ cup water
125ml vegetable oil
2 cups wholemeal flour
1 teaspoon bi-carb soda
2¼ teaspoons baking powder
1 cup fresh or frozen blueberries
1 tablespoon lemon zest
Method
1. Preheat oven to 180C. Grease an 18-hole muffin tray with butter and set aside.
2. Mix together mashed bananas, egg, water, and oil in a large bowl. Mix in flour, baking soda, and baking powder until mostly smooth (you will still see lumps from the banana, but that's okay!). Gently fold the blueberries and lemon zest into the batter.
3. Bake in the preheated oven until golden and the tops spring back when lightly pressed, about 15 minutes. Remove muffins from tins, and cool on a wire rack.