Strawberry Banana Bread is a blend of fresh, juicy strawberries mixed with bananas that make this bread soft and moist in every slice. This is quick and easy bread that's a sure win for the whole family.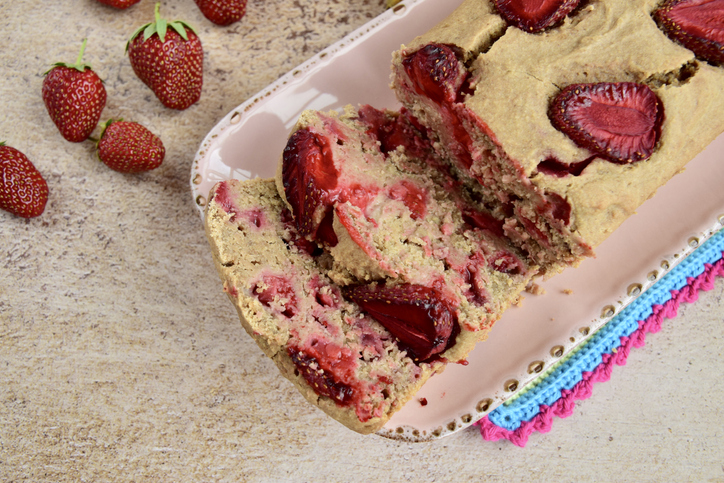 Serves –
12
SLICES
Ingredients
Method
Preheat oven to 190C
Spray two 9×5 loaf pan with nonstick spray. Set aside.
In a large bowl, use a stand mixer with the paddle attachment, or a rubber spatula, to mix cream butter and sugar together until light and fluffy.
In a small bowl, beat eggs using a fork. Add eggs to the sugar mixture and beat until combined. Add mashed bananas and mix until combined.
Sift all dry ingredients: flour, baking soda, and salt. Slowly add sifted dry ingredients to the banana mixture and mix until flour is just combined. DO NOT OVER MIX! Fold in floured covered strawberries.
Pour batter into prepared loaf pans and bake at 190C for 15 minutes.
REDUCE heat to 170C and bake for an additional 30 minutes until edges are slightly brown or until a toothpick inserted into the centre comes out clean.
Let cool completely before removing from loaf pans.