Looking for a new fabulous pie recipe? Well, we've got a great one for you that is perfect for this cooler weather.
Tell us, will you try making it?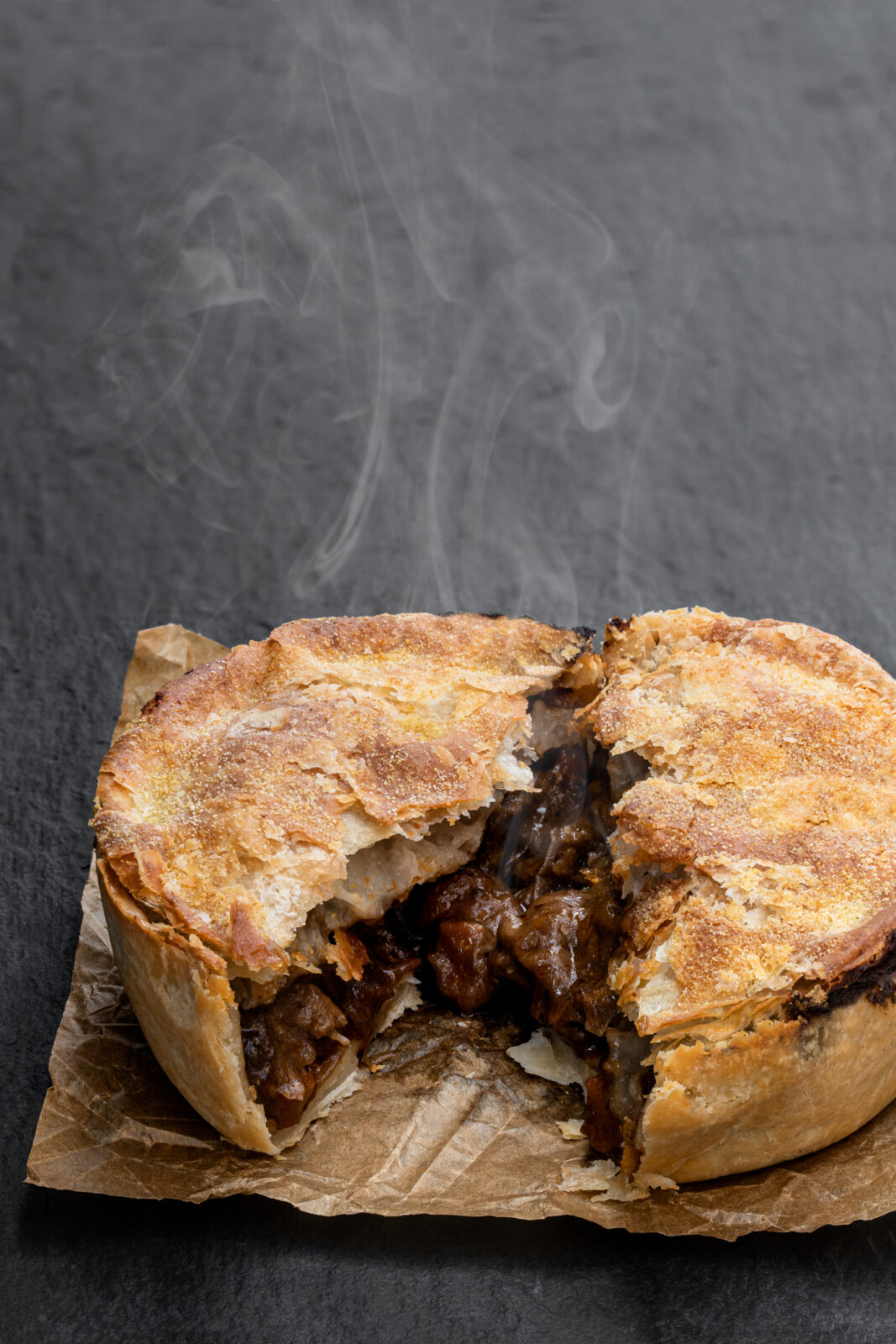 Ingredients
500g beef brisket
1 cup plain flour
6 bacon rashers, diced
4 large field mushrooms, diced
2 garlic cloves, crushed
1.5 cups shiraz
1 litre beef stock
8 sheets puff pastry
1 egg, lightly whisked
4 french shallots, peeled, whole
1/2 bunch thyme leaves
2 large carrots, peeled and diced
1 leek, washed and diced
Method
Preheat oven to 200C
Cut the brisket into large pieces and place on a large plate that is lined with flour and seasoned with salt and pepper. Then coat the brisket in the seasoned flour.
Heat a large oiled pan over medium heat to cook the brisket in batches until browned all over. Then, remove from pan and set aside on a plate.
Then add the bacon, mushroom, garlic, shallots and thyme to cook and stir on the pan. Stir until mushrooms have softened and shallots start to brown. Season accordingly.
Add carrots and leek. Continue to cook for 3-6 minutes.
Re-add the brisket to the pan, add red wine, deglaze the pan but stirring the bottom of the pan and cook for 1-2 minutes.
Finally, add the stock and bring to a simmer, place the lid on the pan and simmer for 2-2 ½ hours.
Now for the pastry. Lay on a clean flat surface, place the pie dishes onto the pastry cut around leaving a wide border for the sides of the dish.
Cut the lids from the remaining pastry.
Press pastry into greased pie dishes, spoon the mixture into the dishes and top with the remaining pastry lids. Brush with egg wash.
Place in oven and bake for 20 to 25 minutes or until the pastry has puffed and is golden.